To achieve greatness, one must have the right tools. Amish baker Sherry Gore offers infinite wisdom on how to stock your pantry and cabinets to create the most coveted baked goods.
By Emily Arno
This article has been posted with permission and originally appeared as The Ultimate List of Pie Baking Tools and Ingredients on Relish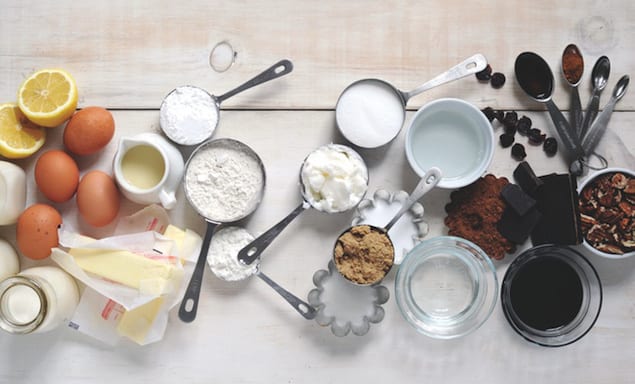 Katie Jacobs
To achieve greatness, one must have the right tools. And what is greatness, you ask? A perfectly-constructed Amish pie. In the recent Me, Myself and Pie, Amish baker Sherry Gore offers 100 beautiful recipes along with infinite wisdom on how to stock your pantry and cabinets to create the most coveted of pies.
Below, Sherry shares everything you'll need for a prime pie-pantry, plus a trio of our favorite recipes from her book (Cream Cheese Pecan Pie, Skillet Pear Ginger Pie, and Peanut Butter Cup Pie—be still, our beating hearts). And some words of advice: If you're just getting started with this baking business and find yourself intimidated by the list, don't be. Sherry says, "There's no need for the pie baking novice to invest in anything but a rolling pin and a sweet tooth."
Baker's Tools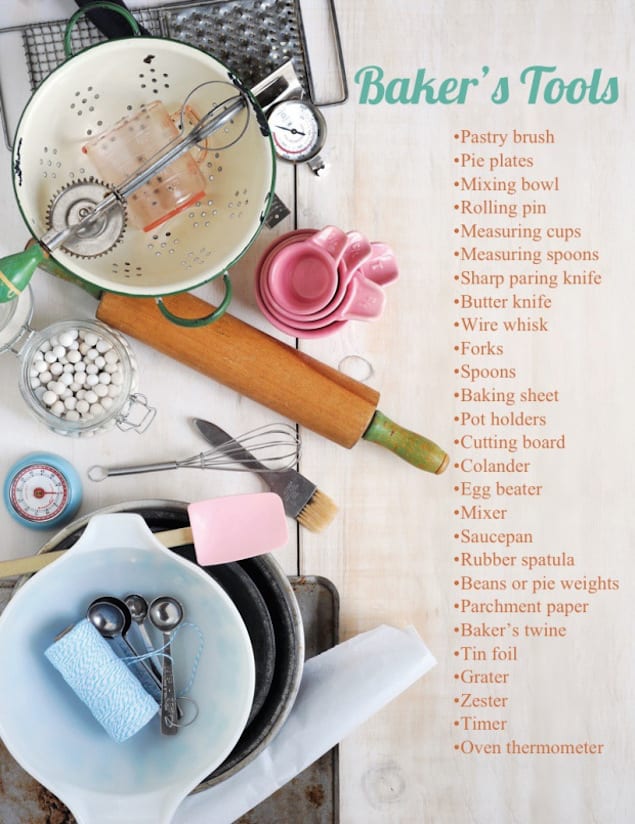 Katie Jacobs
I say a girl can never have too many rolling pins. Of course I'm biased: the rolling pin is the most essential of the pie-making tools. Next would be a glass pie plate and a smooth countertop. After those, well, it gets a bit trickier, but above is a list of some basics to help you out.
Basic Ingredients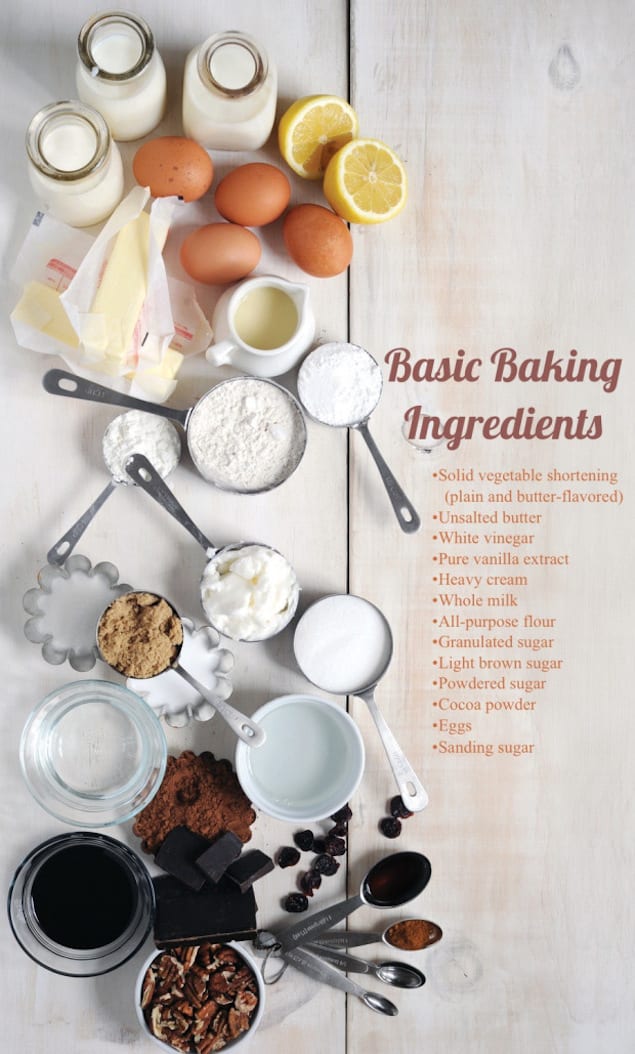 Katie Jacobs
Baking is a science (they don't call it "pi" for nothing), and so you want to avoid deviating too much from your recipes unless you know what you are doing (or you wish to take a walk on the wild side). Try to remember that it is the pairing of butter or shortening with other specifically listed ingredients that will really define your crust—the underlying structure of any good pie—and that substitutions in fat ingredients can severely alter the outcome of your creation. Of course, for the tastiest pies, never substitute low-fat in place of full-fat, whole ingredients. The fat is where the flavor is, after all. It's a cliché, but it's true.
When storing pies, those of a cream variety should always be refrigerated before and after being served. Fruit pies fare better out on the countertop, but they never seem to last very long up there when baked properly. They get eaten!
Pie Plates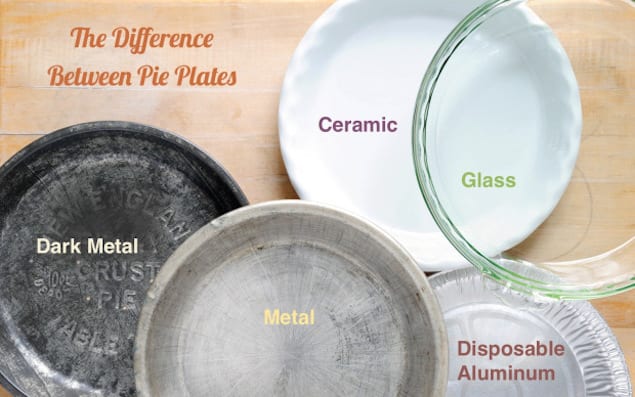 Katie Jacobs
Pie plates provide more than just a receptacle for delicious desserts. The material the pie plate is made of directly affects the consistency of the crust.
Dark Metal
Dark metal absorbs more heat than lighter metal, producing crisper crusts. Your crust may cook more quickly, so adjust your baking time as necessary.
Metal
Metal pie plates are often cheap, lightweight, and durable. These are great for a variety of pies, but make sure the metal is strong enough to support the weight of your pie. Very acidic fillings may react with the metal, so choose your filling wisely. Metal conducts heat unevenly, so the crust may not cook uniformly.
Ceramic
Ceramic conducts heat just as well as glass, but this material allows for a beautifully decorated plate as well as a pie! If you are using a particularly thick ceramic dish, you may need to adjust your baking time accordingly.
Glass
Glass conducts heat evenly, making it easy to achieve a consistently cooked crust (and filling), and the ability to check the color of the crust while it bakes is invaluable.
See Also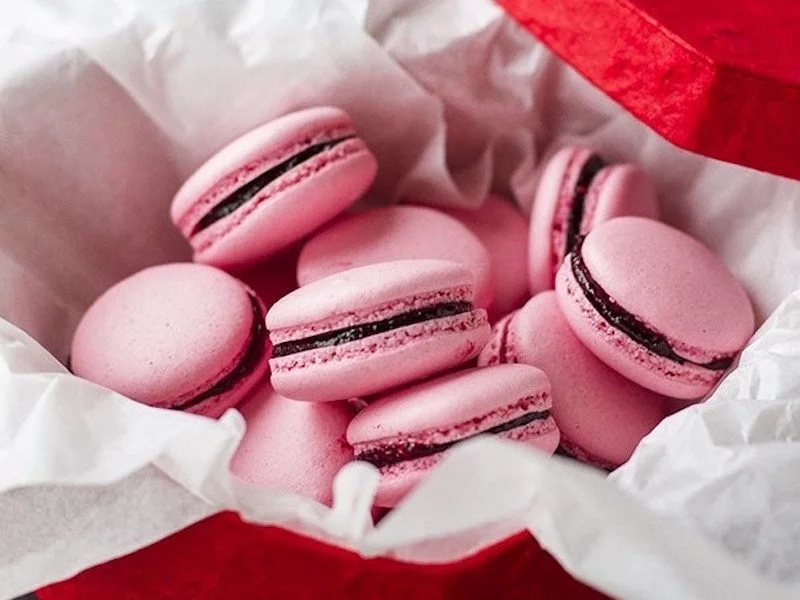 Disposable Aluminum
These plates are great for picnics and potlucks, but be careful not to overload the plate with filling. You may need to place the pie plate on a baking sheet to get the crust to cook evenly.
Pie Recipes
Cream Cheese Pecan Pie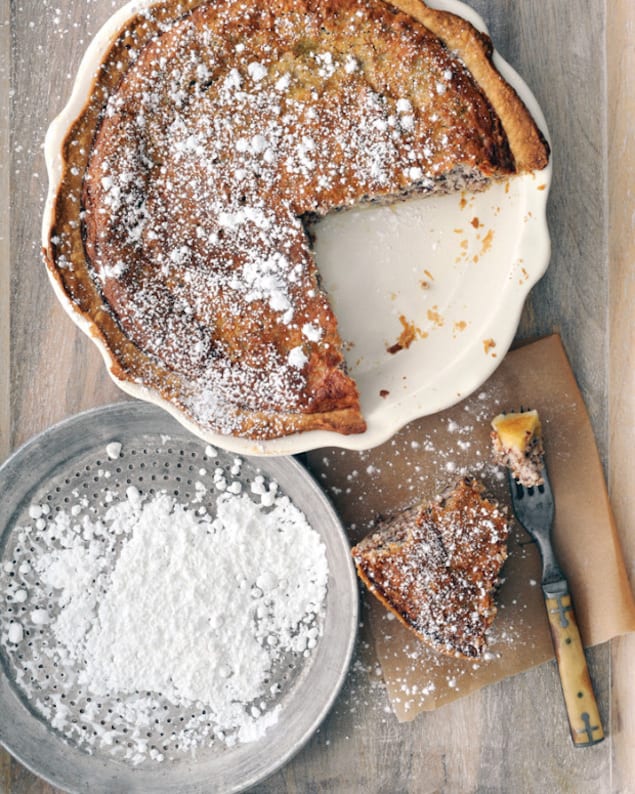 Pecans and cream cheese give this pie recipe a brilliant dash of homespun charm.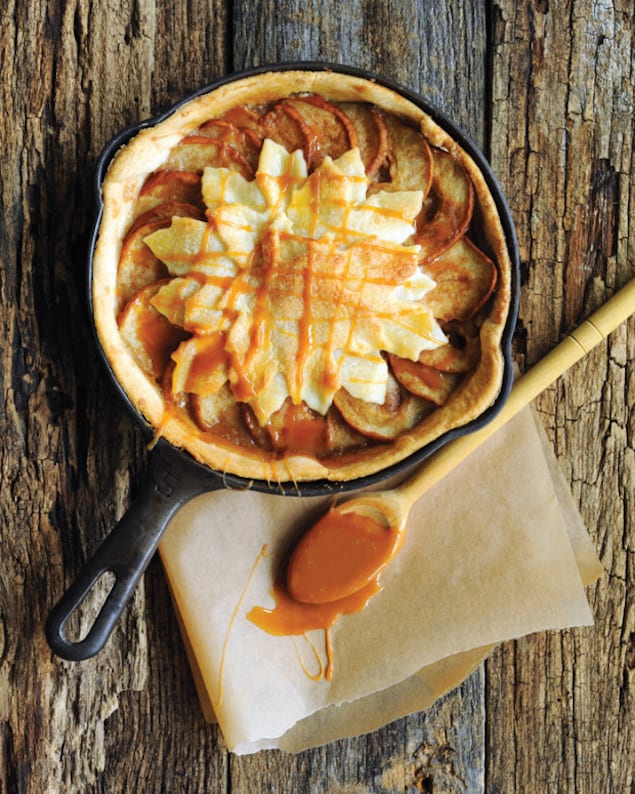 The dynamism behind this pie comes from the deft melding of hot ginger and sweet, crunchy pears.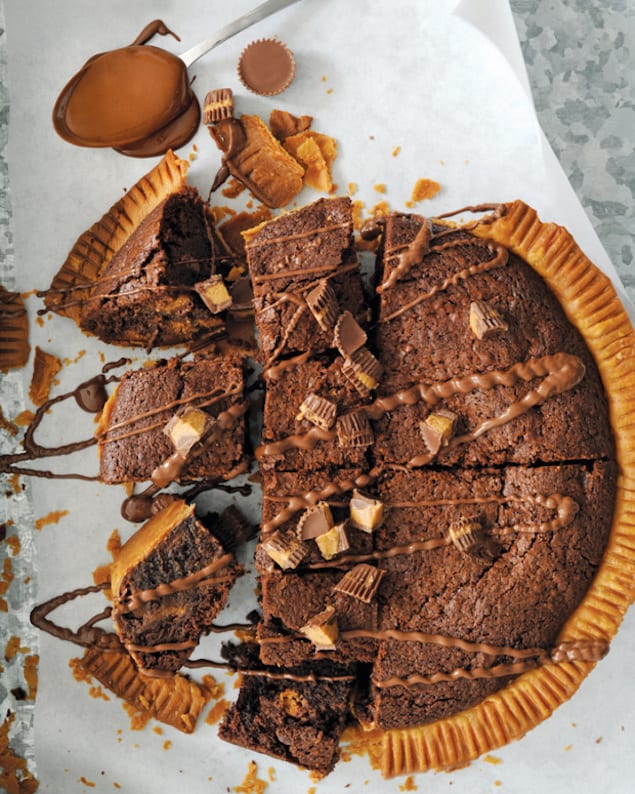 Chocolate and peanut butter make the perfect pair in this ultra-rich pie recipe.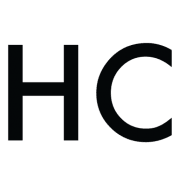 Relish
Offering more than 14,000 recipes plus features and DIYs on cooking, dining and entertaining, Relish celebrates America's love of food. Relish is about honoring cooking traditions while exploring new trends and ideas, which is why millions of people turn to both Relish.com and Relish Magazine for special occasion recipes, quick and easy weeknight suppers and culinary adventures.