SPONSORED POST: Get inspired with new sides, appetizers main dish recipes perfect for your fall and winter dinner parties with artisanal cheeses from Goat Cheeses of France.
Fancy, yet no-fuss, these easy goat cheese triangles are made with wonton wrappers and filled with earthy mushrooms and creamy French goat cheese.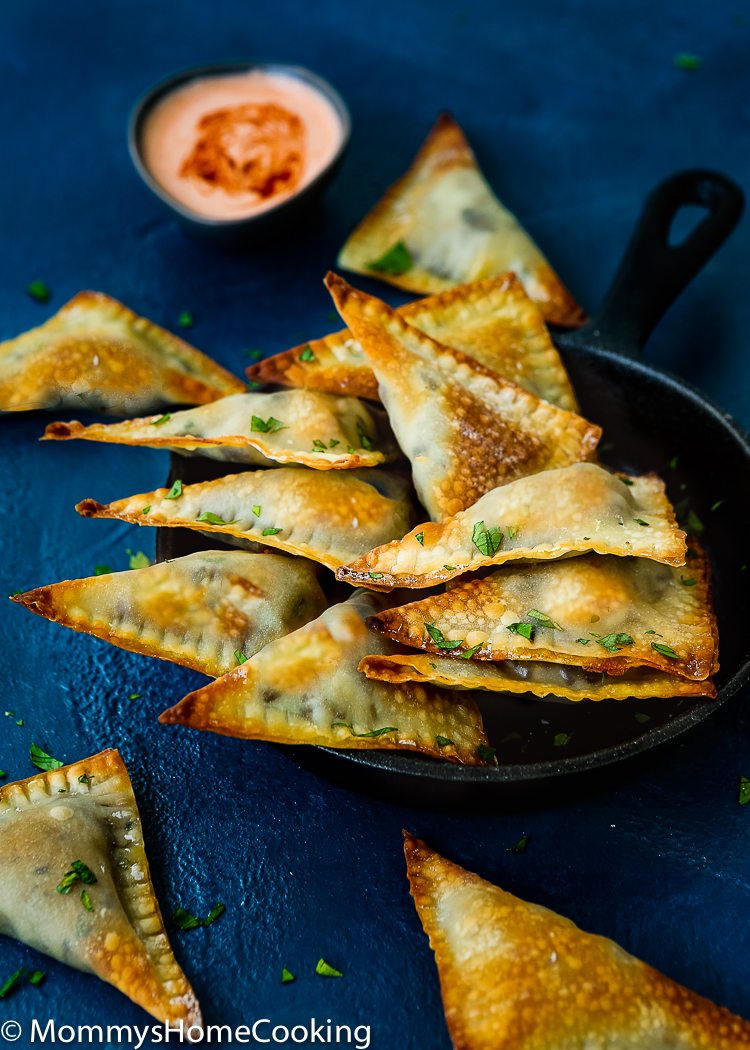 The holidays are around the corner and if you are anything like me I know that your To-Do List will be overloaded. So, I decided that it's time to start sharing easy finger foods, like these Mushroom Goat Cheese Mini Empanadas.
They look and sound super impressive, but I promise you, they're simple to put together.
Bursting with flavorful mushrooms, onions, garlic and French goat cheese, these triangles are like empanadas and make a mouthwatering appetizer perfect for any celebration.
They're salty, creamy, and crispy all in one bite.
Absolutely delish!!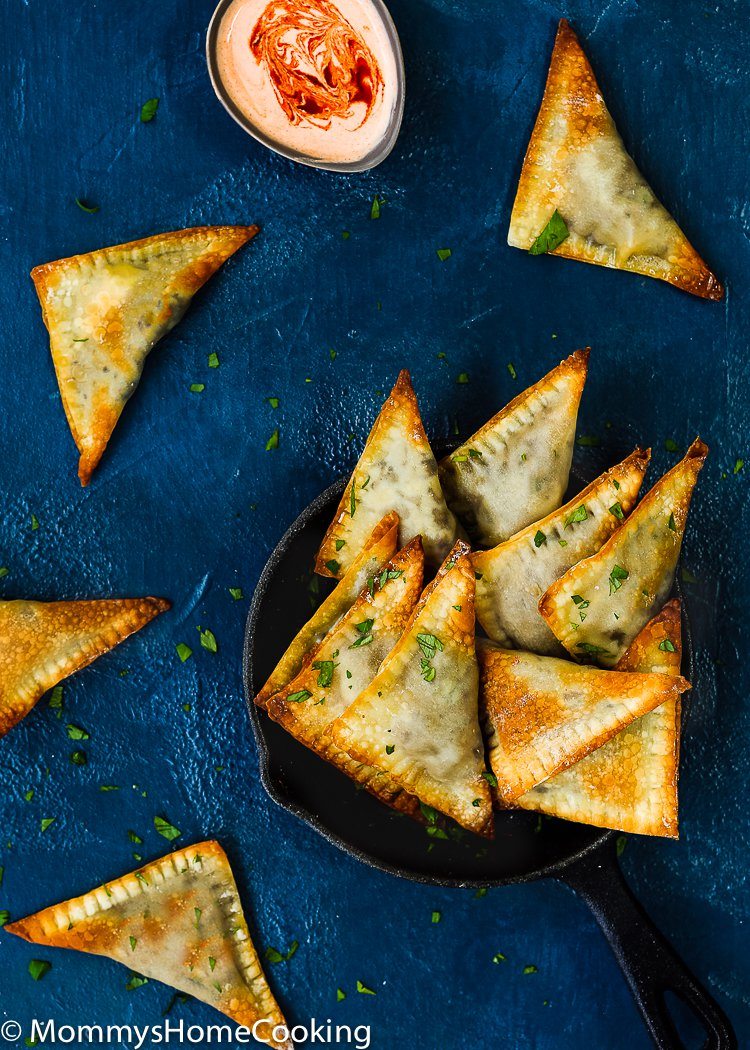 I've made MANY batches of empanadas in my life. In this case, I decided to incorporate a little extra flavor: French goat cheese. To be exact, President Palet de Chèvre, which BTW was an excellent idea on my part (sorry, I might be biased, but it was a GREAT idea).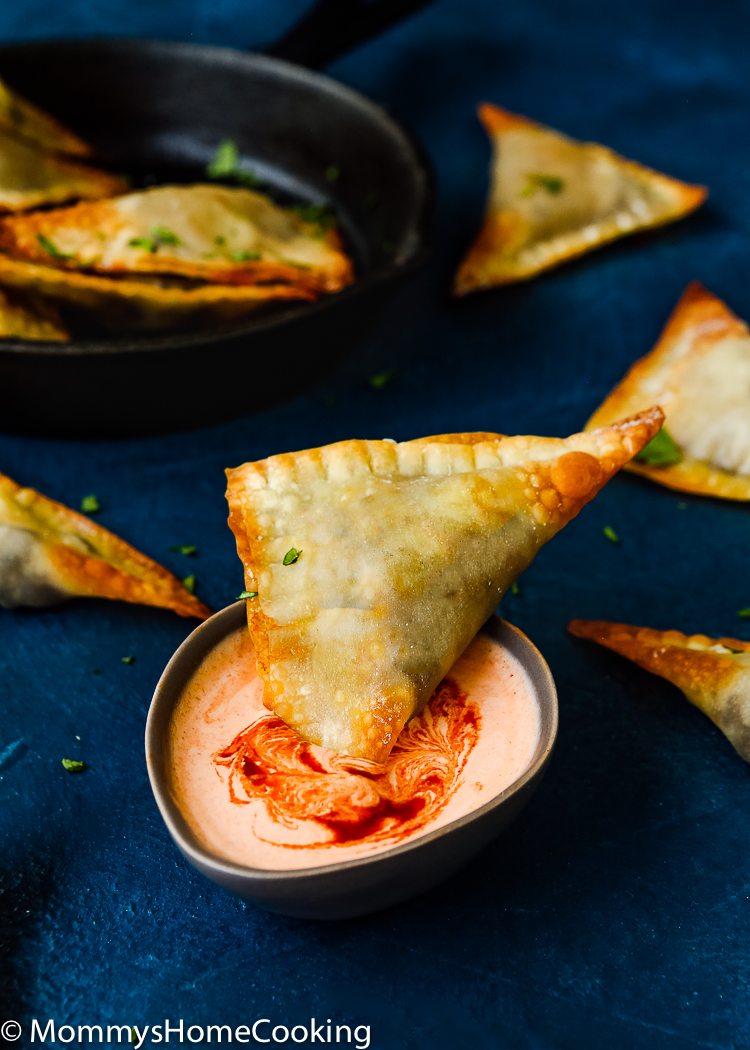 have declared myself a cheese lover – I really LOVE cheese!!
And this President Palet de Chèvre is heaven for me.
If you want to know more about French goat cheese follow them on Facebook and Instagram.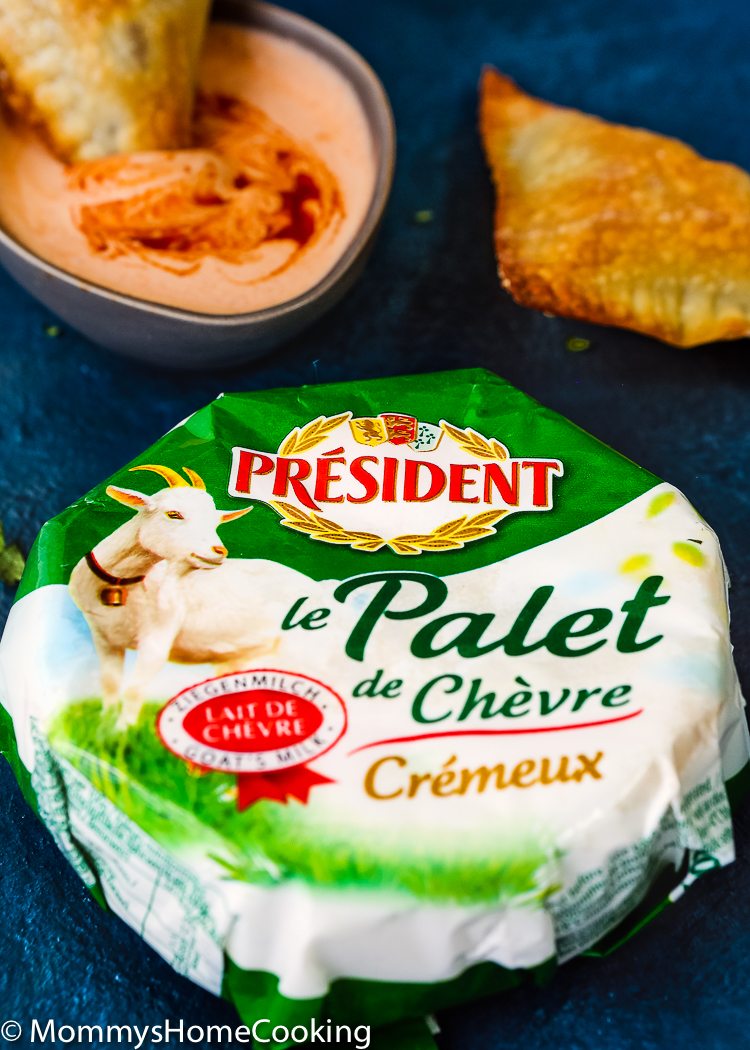 It's creamy, and unlike fresh goat cheese is not tangy at all. It has a rich and mild flavor, and the rind is soft. Sooo good. I am totally addicted!
The combo of ingredients I went with is straight-up magical.
Total flavor and texture perfection.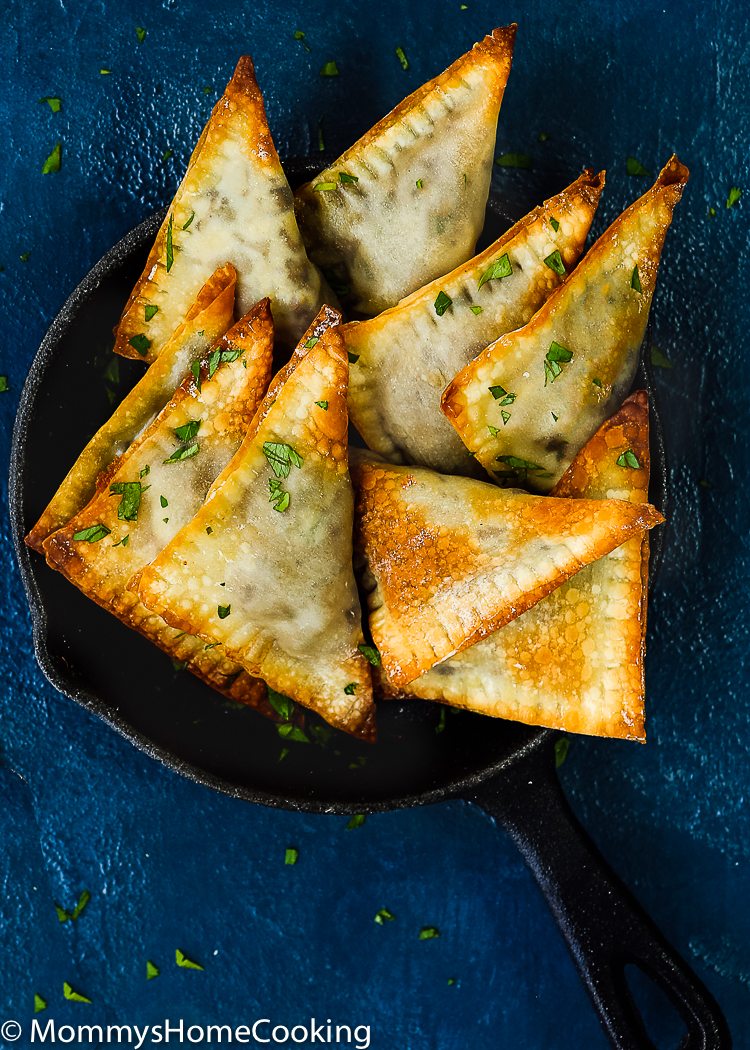 Pass a big plate of these around at your next gathering and see them disappear in a flash.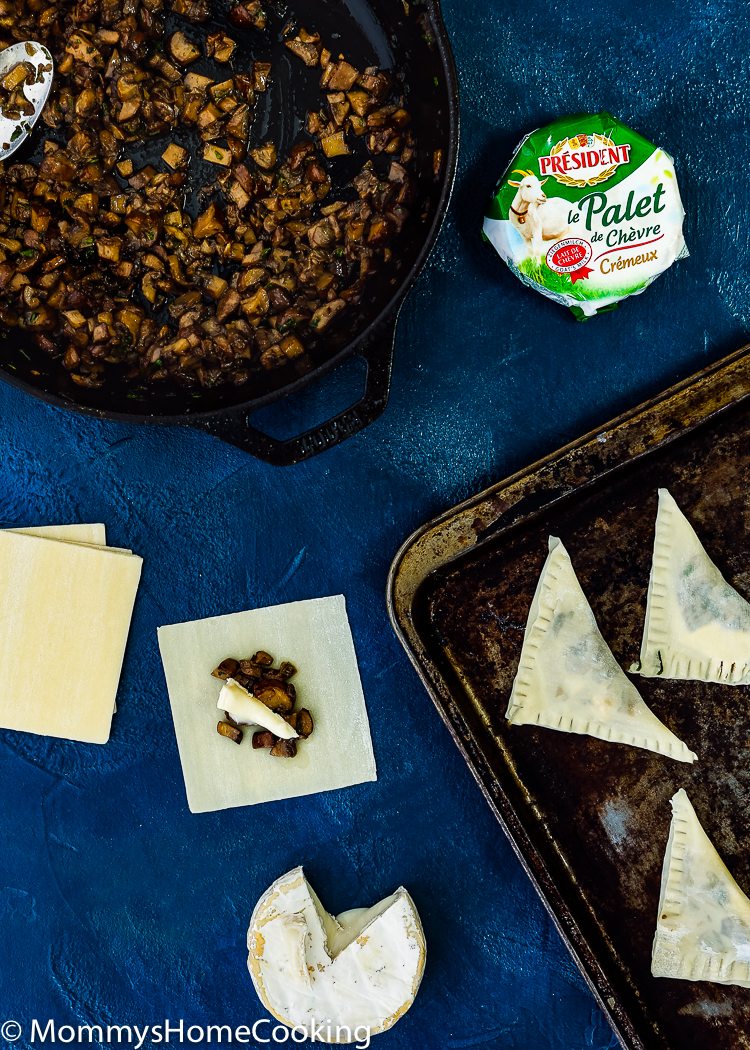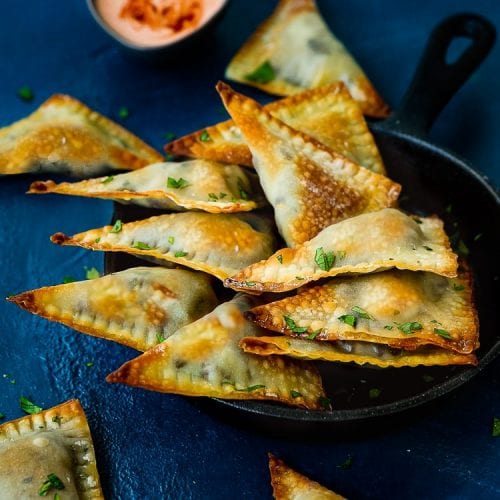 Mushroom and French Goat Cheese Triangles
Oriana Romero
Fancy, yet no-fuss, these easy goat cheese triangles are made with wonton wrappers and filled with earthy mushrooms and creamy French goat cheese.
Ingredients
1

tablespoon

butter

1

tablespoon

olive oil

1

cup

onion

finely diced

3

garlic cloves

minced

16

oz.

Baby Bella Mushrooms

Salt and pepper to taste

I added 1 teaspoon salt + ¼ teaspoon pepper

1/4

cup

fresh parsley leaves

chopped

48

wonton wrappers

2

President Palet de Chèvre French goat cheese

120 gr each, cut into little pieces (see notes)
Instructions
Heat oil and butter in a medium skillet over medium heat.

Add onion and sauté until soft, about 3 minutes. Add garlic and sauté for 1 minute. Add mushrooms cook until they tender and start to turn golden and fragrant. Season with salt and pepper to taste. Add parsley and mix to combine. Remove from heat and let cool.

Preheat oven to 375º F. Line a baking sheet with parchment paper and spray with oil. Set aside.

Lightly brush edges of one wrapper with water. Place 1 heaping teaspoon of mushroom mixture in center of a wrapper and top it with one small piece of President Palet de Chèvre. Fold wrapper over filling, pressing edges with a fork to seal. Repeat with remaining wrappers.

Arrange empanadas on prepared baking sheet. Spray tops of empanadas with oil.

Bake for 10 to 12 minutes on top rack of oven until crisp and lightly brown. You might need to bake these in batches. Each large baking sheet holds up to 12 – 15 empanadas.

Serve.
Notes
I cut President Palet de Chèvre into 12 triangles and then I cut each triangle in half.
The wonton wrappers are easy to work with. You can found them in the refrigerated section of most grocery stores.
Oriana Romero
I'm Oriana! A Venezuelan mommy of 3 wonderful children, happy wife, picture taker and passionate about cooking and eating.