One handed breakfasts are perfect. This recipe is easy to serve as a breakfast in bed or on the run.
By Tania Cusack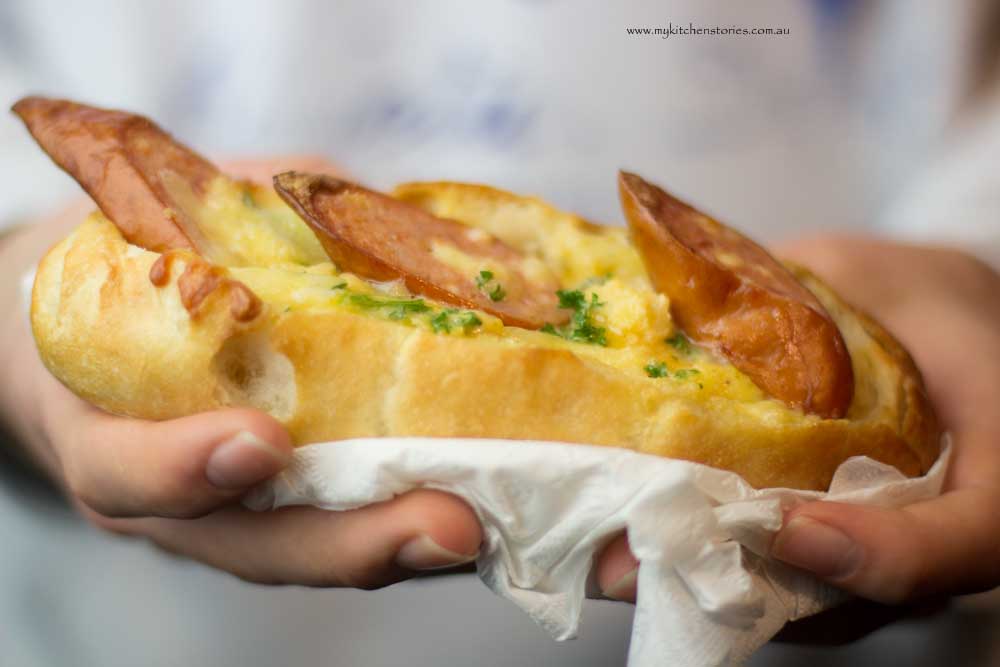 Breakfast in bed isn't just for Mum, Dad's love it too! There are no girly pancakes or fruit salads and neither is there Bircher muesli or French toast. This is a hold in one hand while reading the paper ( or ipad) kind of breakfast. The kind your Dad might like. Mostly, when we think about breakfast in bed, lets face it usually involves Mum. This is quite definitely a Dad breakfast. There will be crumbs, yes of course and lots of them and maybe drips of tomato sauce.  This breakfast roll with it's garlic-y cheesy sausage and it's egg-y filled insides will be just what a Dad needs in bed and if he doesn't eat it while laying down he can eat it on the run. This is one for the whole family.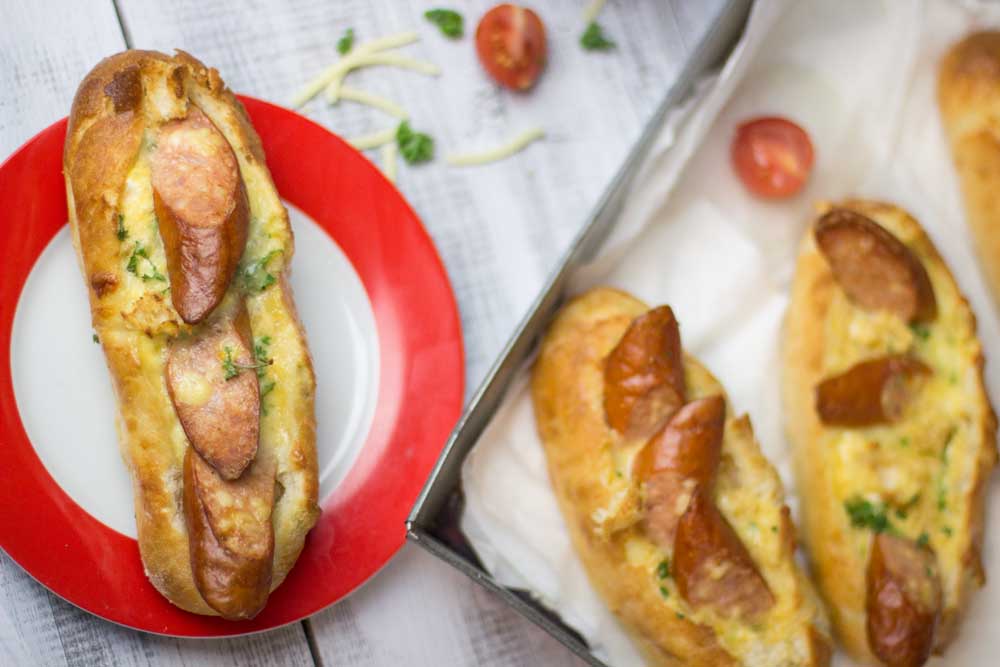 See Also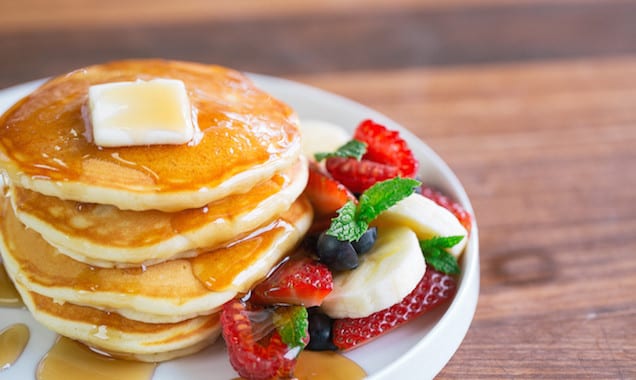 Mozzarella, Egg and Sausage one handed Breakfast
A delicious one handed breakfast your Dad would enjoy
Author:
Tania Cusack-My Kitchen Stories
Ingredients
Line an oven tray with baking paper. Set the oven to 200 C
4 Pane de Casa Rolls. (or another nice firm roll)
6 eggs
½ cup of heavy cream
1- 1½ cups of pizza cheese- or a mixture of mozzarella and cheddar cheese
3 Cheese or plain kransky sausage or hot dogs (or another part cooked sausage)
Salt and pepper
Instructions
Make an incision into the top of each roll making it wide enough to pull out some of the bread in the centre. This will leave a kind of little bread shoe that will be filled with cheese and egg mixture
Put the rolls onto the oven tray and prepare the filling
Thickly slice the sausages so that you have enough for 3-4 slices for each roll
Whip the whole eggs together in a bowl with the cream and salt and pepper.
Start by filling the rolls with sausage and cheese, then egg by putting a slice of sausage into each roll at the very end standing up. Follow this with a pinch of cheese. This will help the sausage slices stay in place. Follow this with another slice of sausage and some cheese and continue till the rolls have at least 3 slices of sausage each.
Press down on the cheese a little so that when you pour the egg in it has room inside the bread roll.
Pour the egg into a jug and fill each roll with some of the egg mixture. If you don't have a jug use a spoon. Press the mixture a bit with your fingers so that as much egg as possible fits in without moving the sausages around.Clean up some of the egg spillage so your rolls dont stick to the tray.
Bake for 15 minutes for fan forced and 20 for conventional or till done to your liking.
Tania Cusack
After completing Culinary School in Sydney, Tania travelled the world working as a Chef in restaurants, doing catering and cooking on road for a travel company in Europe and the US. Once back at home, the birth of her son meant a change, and during his small years, she enjoyed jobs in wholesale food, buying Artisan food products, testing and recipe writing as sales and educational tools. Tania is now back to what she loves, working as an in house Chef for a large retailer, conducting Cooking Classes and writing recipes for her blog.