This healthy vegan spread is nutty, sweet and chocolaty – perhaps making it perfect breakfast choice.
By Chinmayie Bhat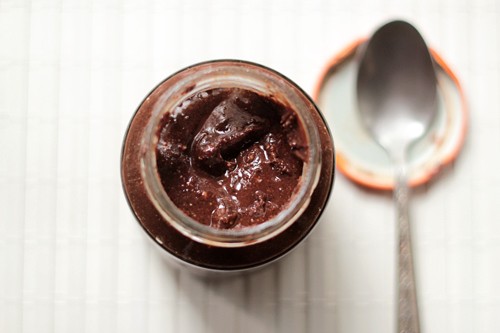 I think we all agree that one of the best ways to eat peanut has to be peanut butter. A toast slathered with homemade peanut butter is a great way to get your daily dose of peanuts every morning. When I bought lots of peanuts I knew I was going to make a batch of peanut butter. And then later that day I got to know that Nutella is not suitable for vegetarians! It has calf rennet in its whey… It was quite shocking news indeed.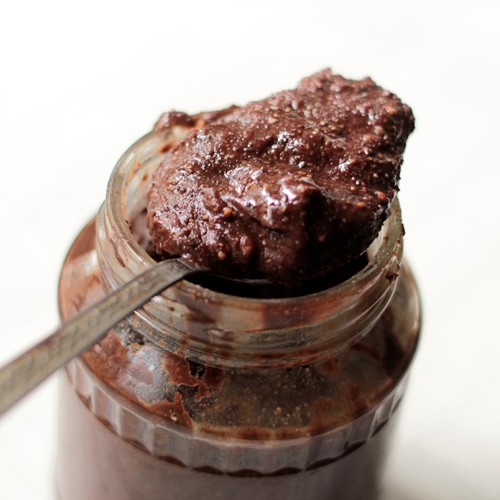 That's when I thought why not make my own chocolate spread! In this case a chocolate peanut butter!
This vegan chocolate peanut butter is also healthy. Next time (if you are like me) when you are eating it by spoonful, you don't have to feel guilty. Go ahead and enjoy this low fat spread which is made out of just roasted peanuts, cocoa powder, organic dark jaggery and olive oil! Make it creamy or chunky according to your taste.  Experiment by replacing jaggery with other sweeteners of your choice.
See Also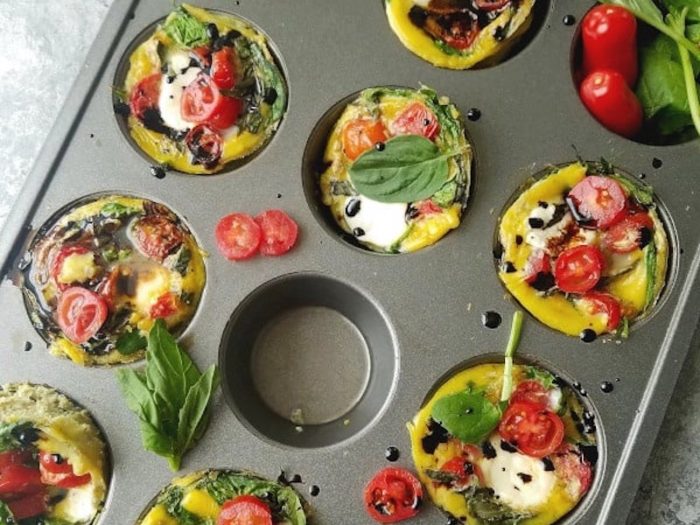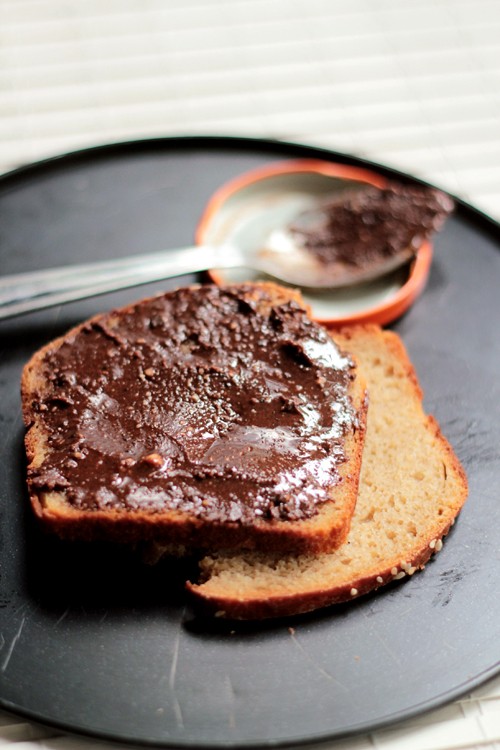 I have already made two bottles of this and I just can't resist this delicious spread. My daughter calls it chocolate jam and totally loves it. So far 5-6 people have tasted it and every single person asked for a second helping. Does that mean it's a success?

Move over Nutella, Chocolate Peanut Butter is here!
Move over Nutella, Chocolate Peanut Butter is here! This healthy vegan spread is nutty, sweet and chocolaty making it perfect breakfast choice…
Ingredients
1 ½ cups of roasted peeled peanuts
cup organic black jagggery
cup cocoa powder
cup olive oil (or more if required)
A pinch of salt (optional)
Instructions
Dry roast the peanuts with no oil. Peel the skin and keep it aside. Powder the jaggery.
Combine all the ingredients and blend it into a smooth paste. You can decide how creamy/smooth you like your spread. I have left it slightly grainy as I like it better that way. Add more olive oil if you want your spread to be more watery. Store in an airtight container and enjoy with toast.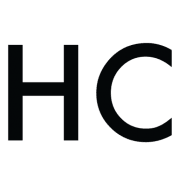 Chinmayie Bhat
Chinmayie is a food blogger and a graphic designer who lives in Bangalore, India. Her food blog www.lovefoodeat has simple, fast and easy vegetarian recipes which are healthy and tasty. Her food is fresh and local food which is cooked with a lot of love.