An sweet waffle batter can easily be brought to the next level with the addition of tangy berries. Top with nutella, peanut butter, or powdered sugar for a morning treat.
By Trisha Jones
So, I bought my first ever waffle iron and it's true what people say "waffle irons are the stuff dreams are made of". Mine is from Rosenstein und Söhne on Amazon and it came in three days. I made some classic plain waffles to start with, but then my boyfriend insisted on adding berries into the batter. I was all like "no… " for no real reason. Just because when it comes to baking and cooking I am a complete control freak. Anyway, after much bickering, the berries were added and it was amaaazing! These are some seriously delicious and seriously easy berry waffles.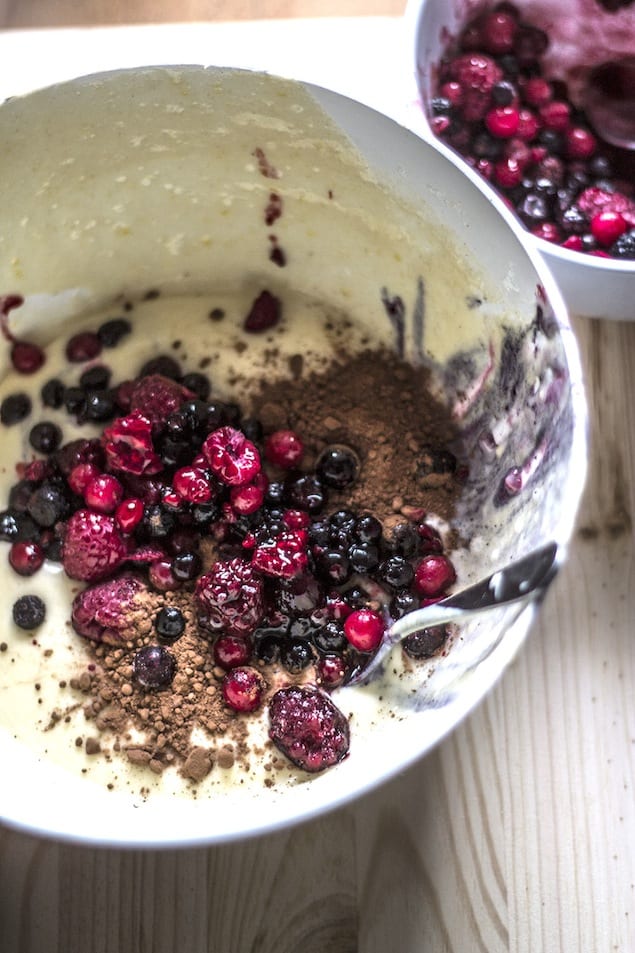 Look how amazing they look! They are like pieces of art and if you have some sweet waffle batter, then the berries counter that with their tangyness and make the waffles really juicy!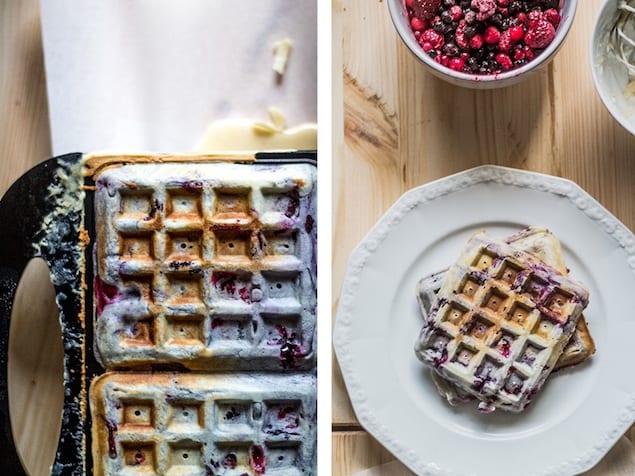 We are seriously considering opening a Waffle stand – it would be sooo cool! And easy to do – people love waffles. Maybe getting a bit ahead of myself, but still! Savory and sweet waffles. I guess you would need more than one waffle iron.
I personally think the best topping for these berry waffles is nutella, peanut butter and berries, which some icing sugar on top.

Berry waffles
A sweet waffle batter with tangy berries, topped with hazelnut spread and powdered sugar- pure bliss.
Ingredients
250g plain flour
1 tbsp baking powder
1 tsp salt
1 tbsp granulated sugar
3 free-range eggs, beaten
425ml full-fat milk
110g butter, melted
30g cocoa powde
4 tbsp frozen berries
Instructions
Preheat the waffle iron to a medium setting
Mix the flour, baking powder, cocoa powder, salt and granulated sugar in a bowl.
Whisk in the eggs, milk and butter until thoroughly combined
Pour in the berries and mix in thoroughly
Use a ladel to spoon into the waffle mixer just so it covers the waffle squares flatly - but no more - or it will overflow
Close the lid and cook for about 5 minutes (depending on your waffle maker ) - they should be slightly golden brown and a bit crispy on the outside.
Carefully remove from the waffle iron and place on a plate
Add whichever toppings you like