PARTNER POST: Reinvent classic potato dishes to create a new holiday tradition. This year, forget the tried and true recipes and show off your cooking skills with a twist on an old favorite.
Miso and roasted garlic mashed potatoes make for a quick and easy side dish that's anything but basic. With a buttery miso paste these potatoes pack delicious umami flavor.
By Erin Rebecca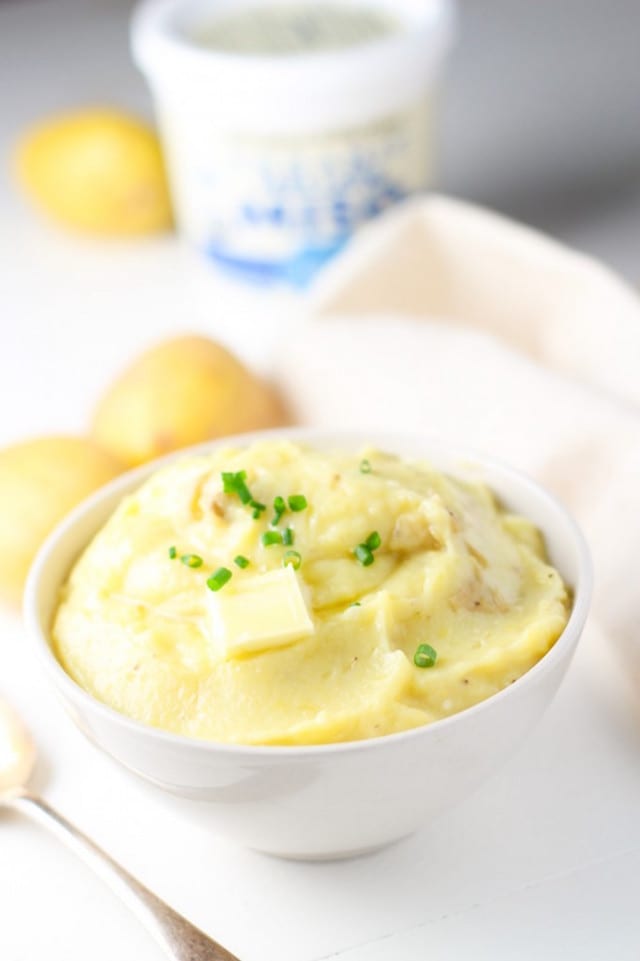 Usually I make my mashed potatoes with sour cream. I've got to say, they're delicious – Boiling the potatoes in salted chicken stock gives extra flavor right from the start. And then, they're given an extra boost with a healthy dose of sour cream.
But I wanted to mix things up a bit. Enter Miso and Roasted Garlic Mashed Potatoes. I left out the chicken stock from this recipe, to keep it vegetarian friendly. However, we're still adding flavor to those taters by boiling them in heavily salted water. Once tender, they're whipped together with the roasted garlic, miso paste and butter. The result? Umami heaven! Miso adds a buttery, salty, savory flavor to the potatoes, an awesome match with the roasted garlic!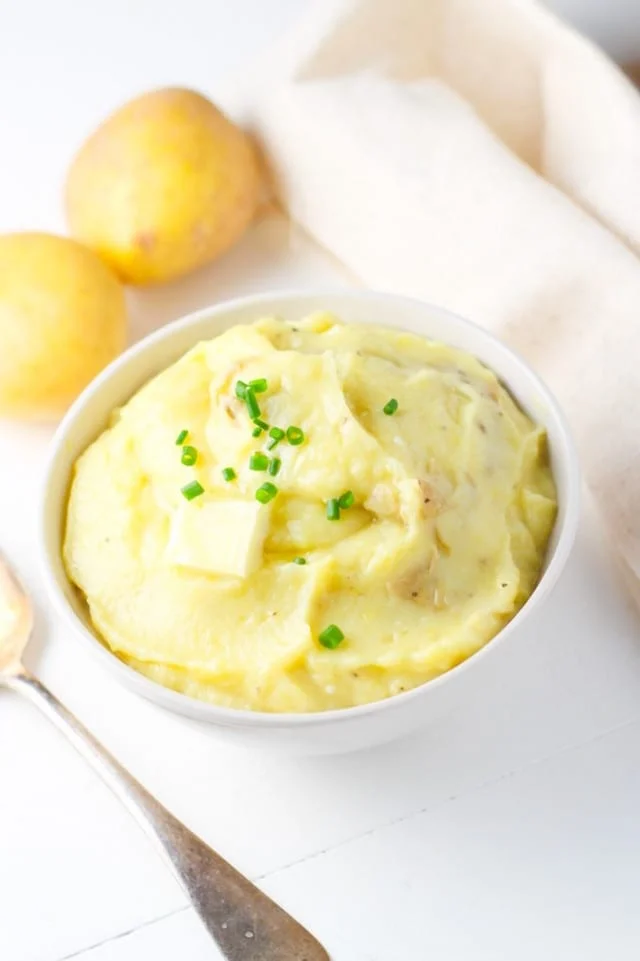 Did you know that potatoes actually have tons of health benefits? They tend to get a bad wrap, but in fact they've got lots of great qualities:
See Also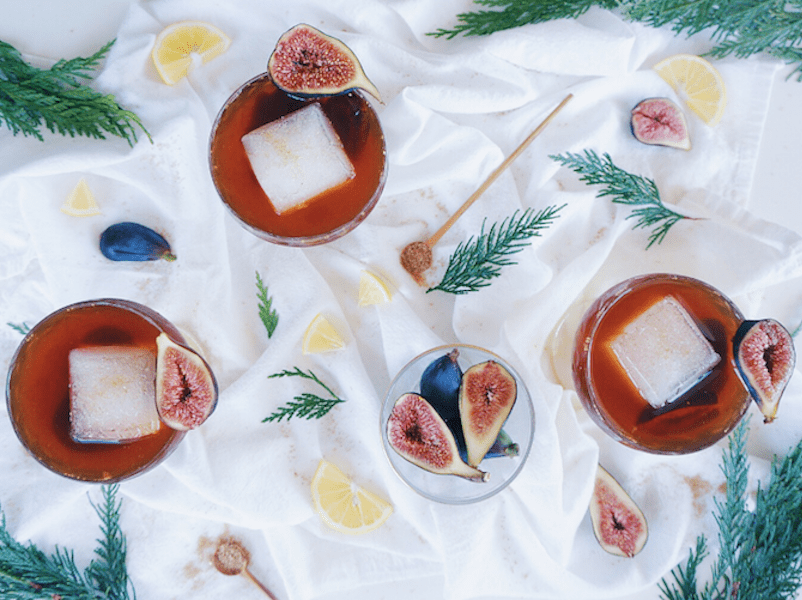 Potassium – Potatoes are a good source of potassium…more potassium than a banana.
Vitamin C – Potatoes are an excellent source of vitamin C (45% of the DV), which is more vitamin C than one medium tomato (40% DV) or sweet potato (30% DV).
Fiber – One medium potato with the skin contributes 2 grams of fiber or 8% of the daily value per serving.
Vitamin B6 – Potatoes are a good source of vitamin B6 with one medium potato providing 10% of the recommended daily value.
Iron – One medium potato provides 6% of the recommended daily value of iron.
Check out this video for another great recipe idea using potatoes. Do you have a favorite way to cook them up?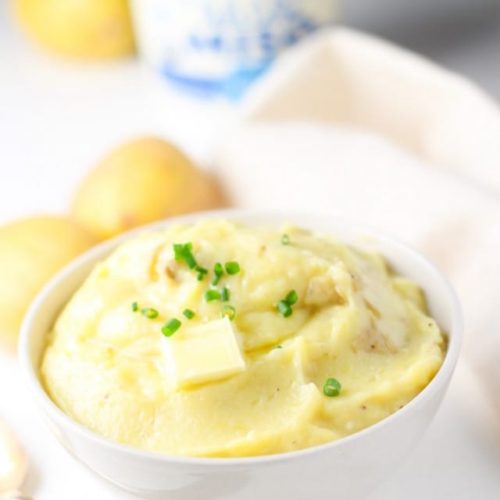 Miso and Roasted Garlic Mashed Potatoes
Erin Rebecca
Miso and roasted garlic mashed potatoes make for a quick and easy side dish with tons of umami flavor that make them anything but basic.
Ingredients
1

head garlic

½

teaspoon

extra-virgin olive oil

2

pounds

potatoes

peeled, rinsed and quartered

2

tablespoons

white miso paste

2

tablespoons

butter

3

tablespoons

milk

Salt and pepper

Chives

finely chopped (for garnish)
Instructions
Heat oven to 425°F. Slice the top off garlic bulb, until the cloves are exposed and drizzle with olive oil. Wrap in aluminum foil. Bake until garlic is soft and golden, about 40 minutes. Remove from oven. When until cool enough to handle, squeeze the cloves out into a bowl. Set aside.

Cut the potatoes into 1-inch cubes and place them in a large pot. Add enough water to cover the potatoes and add about 2 tablespoons of salt. Bring to a boil, then lower the heat and simmer, uncovered, for about 10 to 12 minutes, until the potatoes fall apart easily when pierced with a fork.

As soon as the potatoes are tender, drain them in a colander.

Place hot potatoes in mixing bowl and mix until smooth, about 1 minute.

Slowly add in garlic, miso, butter and milk and gradually turn up speed and mix for 1 minute longer.

Switch to whipping attachment and beat for about 1 minute, or until fluffy.

Season with salt and pepper, to taste.

Serve warm topped with extra butter (if desired) and chopped chives.
Notes
If potatoes are too stiff, add additional milk, on tablespoon at a time. If additional flavor is desired, add more miso paste, to your liking.
Erin Rebecca
I'm Erin - a self-taught weeknight cook. I occasionally like to delve into the more complicated recipes, like homemade pasta, Cioppino, and boeuf bourguignon. But for the most part, I work full-time, come home, pour a glass of vino and start cooking away.