A delicious healthy mint chocolate milkshake with a surprise ingredient.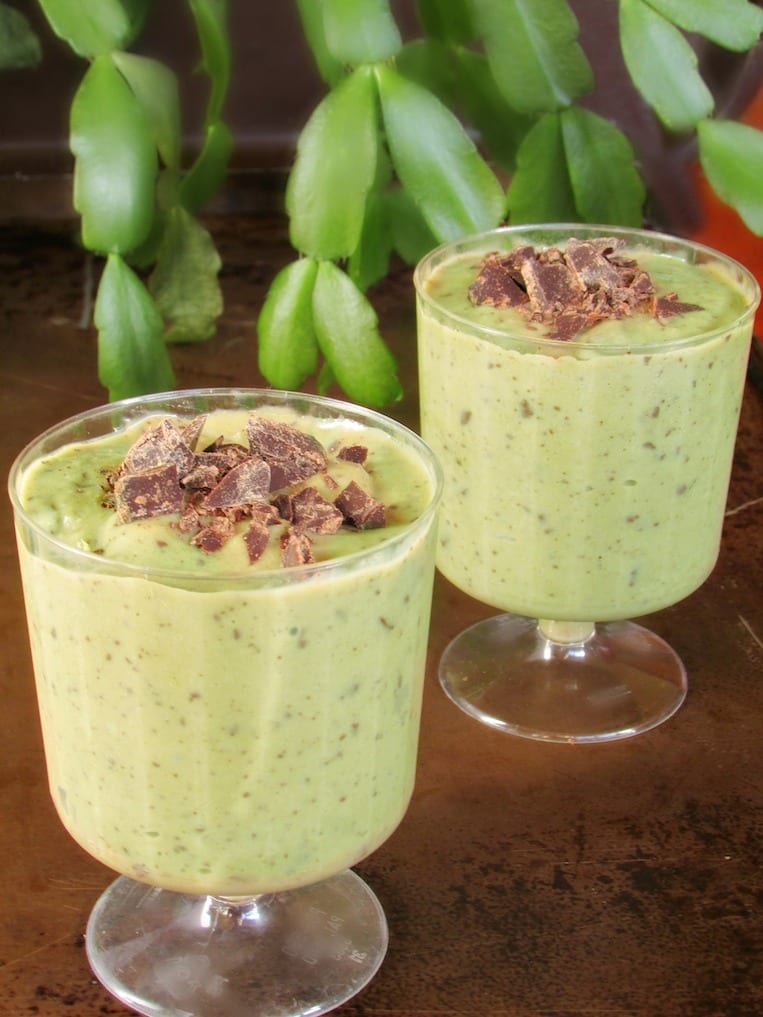 I am up to my sneaky tricks again. I made this "milkshake" and added a secret ingredient to add color and make it creamy at the same time and they never suspected a thing. You can probably guess what that ingredient is.
That's right, avocado. I know it sounds gross but you really can't taste it. My little brothers hate avocados and would never get close to this smoothie if they knew what it contained. Luckily they didn't find out and said it was really good. When you compare this with most milkshakes, it is a much lighter and healthier treat. This was a great way to use up some ripe avocados.

Mint Chocolate Chip Milkshake
A delicious healthy milkshake with a surprise ingredient.
Ingredients
2 medium avacados
1 cup plain non-fat or Greek yogurt
2 cups milk, separated
1 cup raw sugar
1½ tablespoons vanilla extract
1 tablespoon mint extract
1 cups semi-sweet chocolate chips or chopped chocolate
Instructions
Combine avacados, yogurt, 1 cup of milk, sugar, and extracts in blender and blend until smooth. Pour into airtight container and freeze for 6 - 8 hours.
Remove from freezer and add chocolate and second cup of milk and pulse in blender until smooth. Serve immediately.