Shuchi Mittal serves a healthy warm salad for the chilling winter days.
By Shuchi Mittal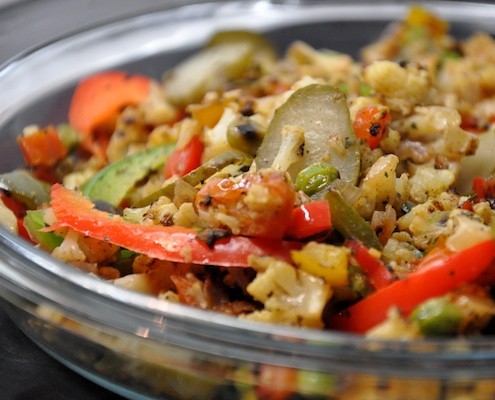 I experimented with cauliflower in an attempt to use up all the left over vegetables in my fridge- before heading off on holiday. The result- this beautifully brown and charred mince of colorful veggies, warmed to perfection. It's great on its own, and is a complete meal on its own. The steaming smell of roasting cauliflower was rather welcome on this cold winter day.
Minced Cauliflower Salad Bake
A healthy warm salad for the chilling winter days
Ingredients
½ cauliflower, finely chopped
¼ cup green peas
½ cup mixed peppers, finely chopped
⅓ cup onion, finely chopped
½ cup cherry tomatoes, halved
2 gherkins, sliced lengthwise
1 teaspoon curry powder (or any mixed Indian masala)
1 teaspoon dry mint powder
1 tablespoons olive oil
2 teaspoons lemon juice
Salt & pepper to taste
Instructions
Heat the oven to 250 degree C.
Heat oil in a pan. Layer the ingredients- onion, then cauliflower, then tomatoes, then peppers and then the peas.
Sprinkle a few drops of water, salt & pepper and turn to medium flame.
Cover and cook till all the vegetables have lost their crunch but are not overcooked.
Transfer to a baking tray, put the gherkins on top and sprinkle with lemon juice and mint powder.
Bake for 10-15 minutes till the cauliflower is charred and begins to brown. Be patient here as the 'burnt' taste adds much to the flavour of this simple salad
Serve immediately with warm bread & soup. A healthy and wholesome meal!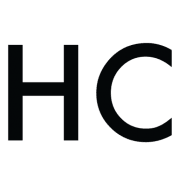 Shuchi Mittal
Shuchi cooks with the heart of a poet. Banker turned chef, she runs the 29. Private Kitchen in NYC focusing on social tasting events, dining experiences and small-scale private events. Using simple & wholesome ingredients, she likes to re-invent homemade Indian flavors into modern tapas & small plates. Her dream? To cook, feed, write, and eventually open her own communal dining cafe - with a published recipe book on the stands.