Witch flounder is not something you find regularly on menus in the U.S, here's where to try it in Sweden.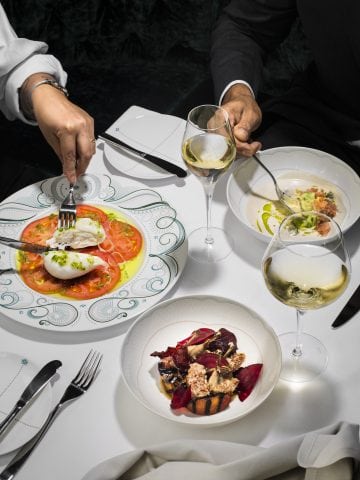 images by Danger Österlin
But for a seafood city like Stockholm, different types of fish on the menu can mean opening your eyes to new and delicious eats. Although witch flounder can be rather strong in flavour – more than mackerel – when prepared perfectly and with a creamy white sauce, it works well and definitely demands a foodies attention.
Chef David from new restaurant, Bonnie`s in Bank Hotel share his recipe for this week`s Michelle`s Travel Notes For Foodies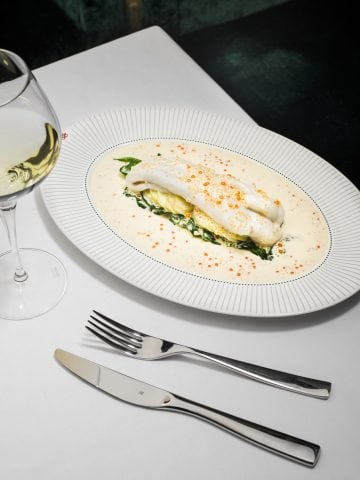 Witch flounder with Norwegian butter sauce and four kinds of roe
4 portions
600g witch flounder fillet
2l water
1dl salt
Norwegian butter sauce
200g butter
200g cream
200g crème fraiche
2tbs lemon
500g potatoes
500g spinach
1msk butter
20g trout roe
20g lavaret roe
20g whitefish roe
20g salmon roe
Boil together water and salt and then cool it until it's cold. Put the witch flounder fillet in the saltwater for 15 minutes, then rinse it in cold water. Divide the fish into 150 gram servings.
Boil cream and mix in crème fraiche and room tempered butter. Taste with lemon, salt and white pepper. Then mix in all the roe and store warm.
Boil the potatoes until they're done and then slice it. Sauté the spinach in butter.
Steam the fillets for about 5 minutes, until the inner temperature is 42c.
Put the sautéed spinach in the bottom, top with sliced potatoes and then the fish. Beat the hot sauce over the fish and serve.
Enjoy!
Michelle Tchea
Michelle Tchea is a 4-time bestselling author. Her books include, Building a Perfect Meal, My Little SoHo Kitchen, Signature Dishes (Australia's Best) and Chefs Collective. Her work can be found in other leading luxury travel and food magazines including Travel+Leisure Asia, SMILE, NUVO Magazine and The Telegraph