When it comes to Argentina – nothing else comes to mind but wine and meat, lots of meat. We're not complaining.
A city know influenced heavily by many Europeans – especially Italians, has many restaurants to cater to even the most discerning foodie.
Anthony Bourdain perhaps was the most hard-core foodie we all admired and he, a self-professed carnivore hankered for vegetables after a week-long escapade in Buenos Aires.
What… an all meat and wine diet? How could you complain?
If you are thinking of exploring Buenos Aires purely from a food perspective – put on your walking shoes or jump in a taxi and get ready to unbuckle your 'fat' pants.
From panaderias serving deliciously addictive pastries to excellent burgers by a Michelin-starred chefs and of course wine and meat ( lots of it ) in famous parrilla's dotted throughout the city. Here is the ultimate food guide to both classic and hot new restaurants in Buenos Aires!
FOR BURGERS: Carne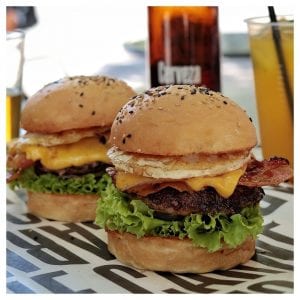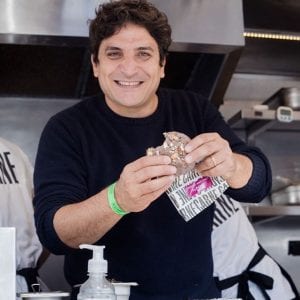 If you are a true gourmet, you will surely know Mauro Colagreco. The famous 2-Michelin star chef of Mirazur in Menton, France opened up  very upscale burger joint in the heart of Buenos Aires. Now with three stores, the burgers at CARNE are not your average run-of-the-mill burgers. They are, as a Michelin-star chef would approve of: Grass-fed patties, home-made buns, hand-cut and triple fried fries, homemade seasonal milkshakes and condiments like the house-made ketchup and mustard all made from seasonal Argentinian ingredients.
Craft beer also makes the menu as well as seasonal organic salads – wow. Overseeing the whole operation are husband and wife duo, Carolina Colagreco ( yes, Mauro's lovely sister) and Rafael – passionate restaurateurs who work very closely with Argentinian food producers to make sure it is more than just a burger you are eating at Carne.
Website: http://www.carnehamburguesas.com/en
FOR MEAT: La Cabrera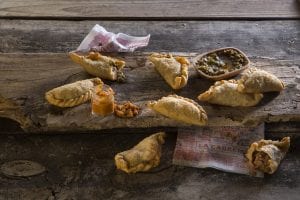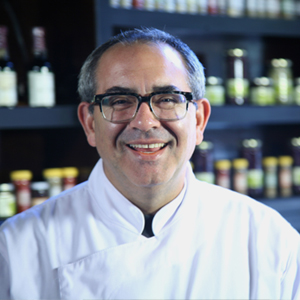 Ahhh Parrillas.
For non-foodies out there, a Parrilla is a traditional restaurant serving Argentinian meat – well, Parrilla actually means Grill in Spanish but if you ask any local about where to eat, they will tell you to go to a Parrilla.
At the top of the list is La Cabrera, purely because it is a well-known restaurant who put Parrilla's on the map in BA for locals and tourists. While many may argue La Cabrera has changed a lot since opening other outposts, it is a fun experience for visitors. Expect theatrics if it is your birthday – similar to those at a TGIF – but it adds to the atmosphere. The menu is serious with wagyu beef and other prime cuts – you will go out buckling at the knees if you over indulgent on the meat, wine and dessert but why not?
The restaurant by Chef Gastón Riveira is actually on the World's Best Restaurant list if you are interested – no. 33 as it stands.
Website: http://lacabrera.com.ar/en/
FOR MEAT (again): Rufino Restaurant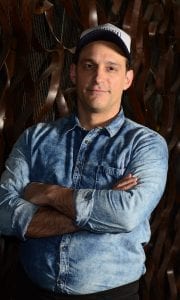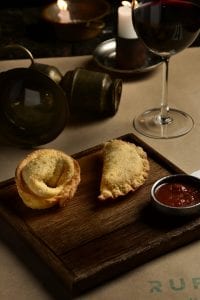 Very much a new comer to the buzzing restaurant scene of Buenos Aires is Rufino. Located in Hotel Mio, do not be fooled by the location. The Chef, Daniel Gollinelli is very much a great chef and shows off his skills at the grill with excellent cuts of meat and well-executed vegetables which are rarely found in Argentina.
The service is friendly, the atmosphere warm and inviting – this is not your average hotel restaurant. The humita emapanads are delicious ( check out my recipe share on Honest Cooking ) and the chocolate mousse is addictive next to the flan. Eat here to change up your regular Parrilla crawl in BA.
Website: http://rufinoargentino.com/
FOR TRENDSETTERS: Mengano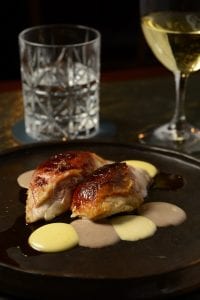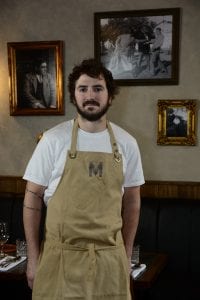 Another new comer to Buenos Aires insane Restaurant scene is Mengano by a very young and ambitious chef – Facundo Kelemen.  A bodegon is a typical neighbourhood restaurant with all the classics like Milanese ( almost like a giant schnitzel with tomato and cheese), tostados ( toasted sandwiches) and other humble but simple foods.
At Mengano, an upscale Bodegon comes to life at the hands of Chef Facundo who has trained with some of the best chefs in NYC and Buenos Aires to make modern twists on classic Argentinian favourites. One of the best is the short rib Milanese – crispy panko crusted short ribs with smooth and creamy pumpkin and potato mash.
The atmosphere is cool – an intimate wine bar you would go with friends when in Brooklyn. The desserts are equally fantastic with traditional desserts like flan and Rogel Cake making appearances on a changing menu.
Website: http://menganoba.com/
FOR GOURMETS: Dario Gualtieri Bistro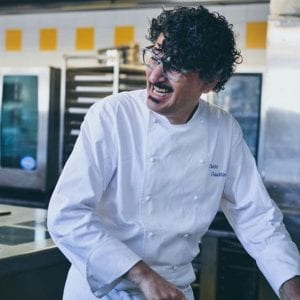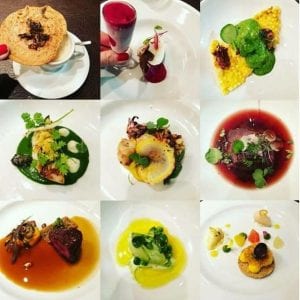 Quite possibly one of my favorites, if not favourite restaurant in Buenos Aires.
Chef Dario Gualtieri is one of the most highly rated chefs in Argentina and shows why with an outstanding restaurant and menu to delight the senses. All the ingredients in the Bistro are from Argentina except for the coffee and chocolate which hale from Switzerland. The service is outstanding and as you peer into the open kitchen – all the chefs have their white chefs hat on – clearly indicating passion, dedication and a dinner to be remembered.
Tasting menus only with 8 courses to indulge in with excellently paired wines by a knowledgeable sommelier. This is a highlight to your Buenos Aires trip so make sure you go and book early or you will be bitterly disappointed. P.s the chef is as cool as he looks
Website: https://www.facebook.com/dariogualtieri.bistro/
FOR MEAT ( yet, again): Cabana Las Lilas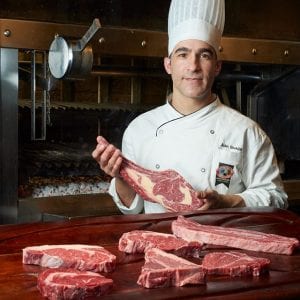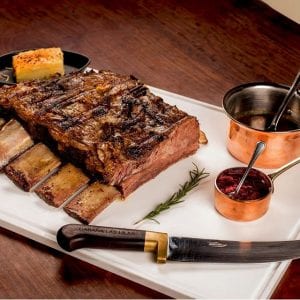 Located in the heart of Puerto Madero where well known restaurants cater to high-end businessmen is Cabana Las Lilas.
Although the restaurant is flooded with businessmen, Las Lilas is a great introduction to good cuts of meat and wine. The menu is quit extensive – ranging from high-end cuts of meat ( sirloin, rib-eye and of course wagyu beef) to tantalize your taste-buds.
The burrata is very good as a starter with the souffle potatoes served next to the Wagyu Beef coming highly recommended. The desserts are most definitely the highlight of Las Lilas yet are not heavily promoted to diners but should be – glorious caramelized apples on a buttery pastry served with home-made vanilla ice-cream – could you ask for more?
Website: http://www.restaurantlaslilas.com.ar/EN/
FOR WINE: Algodon Mansions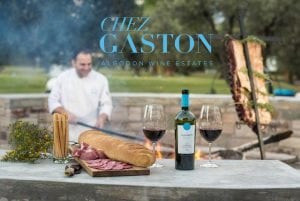 Dream of living a life of luxury? Well at Algodon Wines you can.
Located in the Algodon Mansions where CEOs come to unwind over a very good glass of Argentinian wine, a taste of Mendoza comes to you in the heart of Buenos Aires. The wine bar and restaurant of Algodon are a welcomed escape from the hustle and bustle of Buenos Aires – offering iconic and award-winning wine from Algodon Estates in Mendoza. The charcuterie and cheese board is well prepared – giving diners a taste of local artisans at their best with goats and cow cheese making appearances on a rather large platter with Italy's finest cured meats.
Website: https://www.algodonhotels.com/mansion/wine_bar/
Michelle Tchea
Michelle Tchea is a 4-time bestselling author. Her books include, Building a Perfect Meal, My Little SoHo Kitchen, Signature Dishes (Australia's Best) and Chefs Collective. Her work can be found in other leading luxury travel and food magazines including Travel+Leisure Asia, SMILE, NUVO Magazine and The Telegraph