Choose between two different bitters to create two variations of one delicious drink.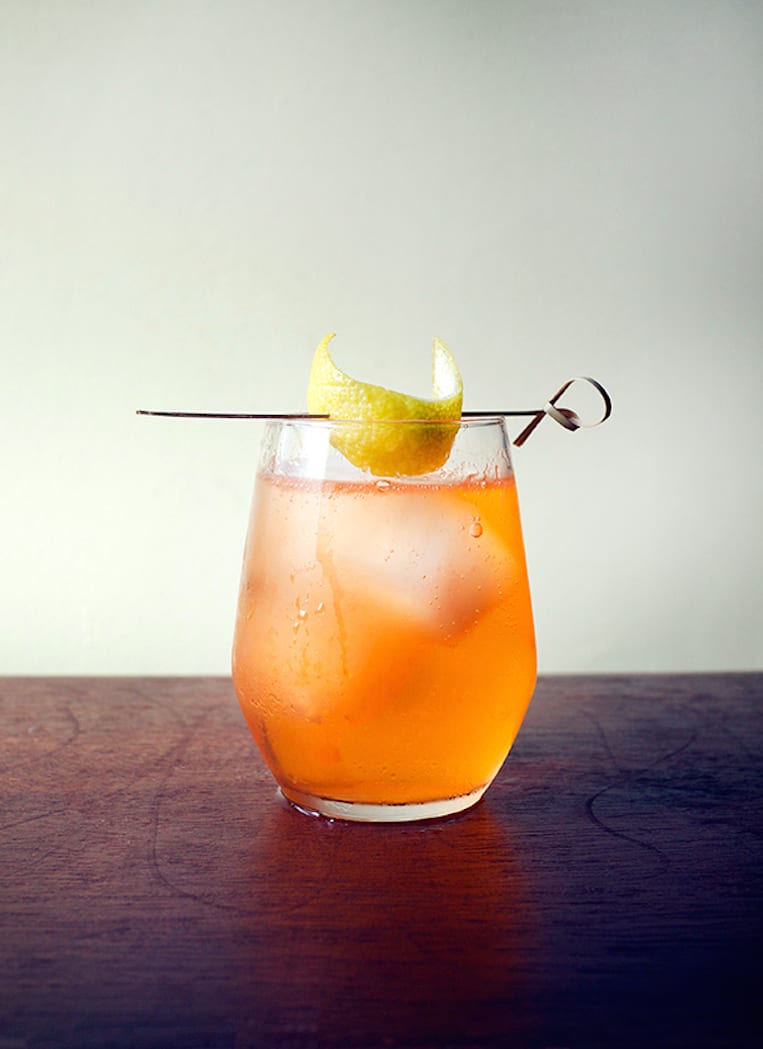 I wish I could remember the first time I tried mezcal, or even heard of it. Probably it was sometime over the past 5, maybe 7, years when we collectively started giving other liquors a chance to star in our drinks.
I like to put mezcal in everything. And today's drink is one from my ongoing "to make" list. Here my notes were: meaty, but refreshing. I'm guessing this was a late night scribbling where I had something particular in mind but what exactly is no longer clear. But I like these challenges. To make things even more interesting, bitters will play a unique supporting role in transforming the drink into two different sips. For a slightly savory cocktail, Angostura will be dashed in. And for a sweeter alternative, chocolate bitters will be used. All versions have Aperol there, an assertive liquor that stands up next to the flavors of mezcal without getting lost.
It's kind of a choose your own adventure cocktail.
I'm using the Vida mezcal here because it's both a wonderful sipping liquor and it mixes well with others. It's assertive without being aggressive. Aperol is not too bitter and not too sweet. (But it's just the right amount of both that you don't need to add another sweetener.) Freshly squeezed lemon juice adds in a touch of tartness, and the whole thing is topped off with a glug of club soda to mellow it out and give some effervescent pep. Angostura adds spice that compliments some of the cinnamon and earthy flavors found in the mezcal. Or you can change that up with a few dashes of chocolate bitters. The sweet, roasted chocolate flavors in the bitters play up the sweet and bitter orange in the Aperol and also some of the vanilla found in the mezcal. This makes the drink excellent for a slightly sweet digestif or a surprisingly refreshing nightcap.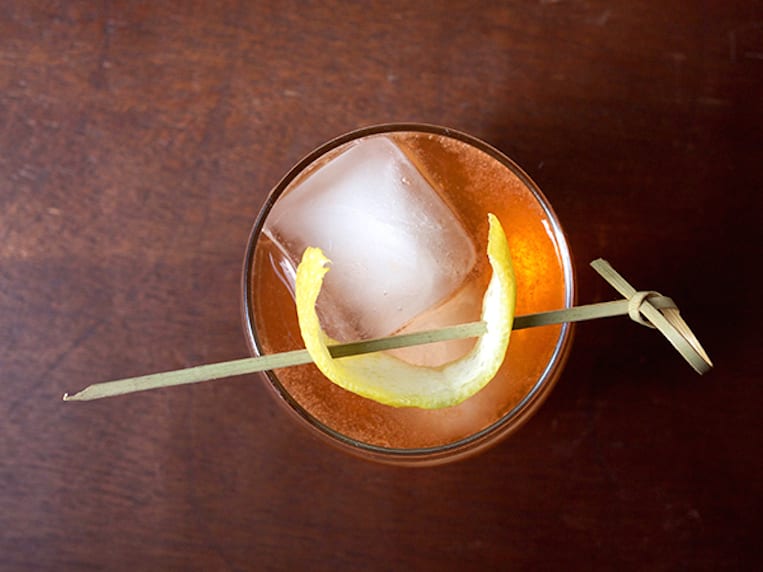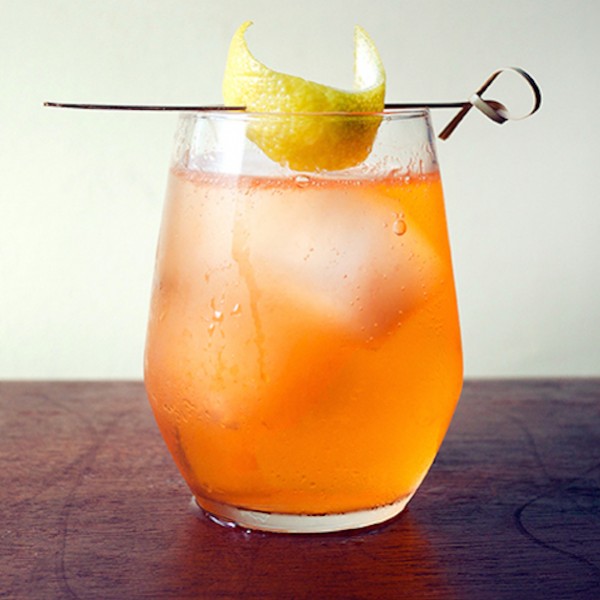 Elana Lepowski
Ingredients
1

ounce

mezcal

Del Maguey Vida Organic used here

3/4

ounce

Aperol

1/2

ounce

freshly squeezed lemon juice from 1/2 lemon

3

ounces

club soda

2-3

dashes of either Angostura or Chocolate bitters

like Scrappy's Chocolate Cocktail Bitters
Instructions
In a shaker 2/3 filled with ice, add mezcal, Aperol, lemon juice and bitters of your choice. Shake to combine and then strain into a rocks glass filled with fresh ice. Top with club soda and garnish with lemon peel.