Celebrate Mexican Independence with these easy and healthy fish tacos.
By Nancy Lopez-McHugh
September 16 is Mexican Independence Day. This year, 2011, marks 201 years of independence from Spanish rule. On the evening of September 15, 1810 a priest, Father Miguel Hidalgo y Costilla's gathered the indigenous and mixed people of Dolores, Guanajuato to rise up against the oppression that they had been under for so many generations. This speech is know as the "Grito de Dolores" or the cry of Dolores. It is a cry out for independence and an end to Spanish and Mexican born Spaniards' rule. Officially September 16, 1810 is recognized as the beginning of Mexico's war of independence. The war lasted 11 years, many people died, years of instability followed but in the end Mexico gained independence from Spain.
Every year the grito is re enacted by ringing the bells of the National Palace in Mexico City. The standing president re enacts the Grito de Dolores that is then repeated by the crowds and people throughout out the country. Around the nation flags are raised, there are parades as well as plenty of feast and parties throughout the country.
Of course the history is much deeper than the concise narrative I've just given you. But if you want to know more about history are plenty of articles to read online. If you take one thing from this is that now you know May 5th is not Mexican Independence Day like so many people think.
See Also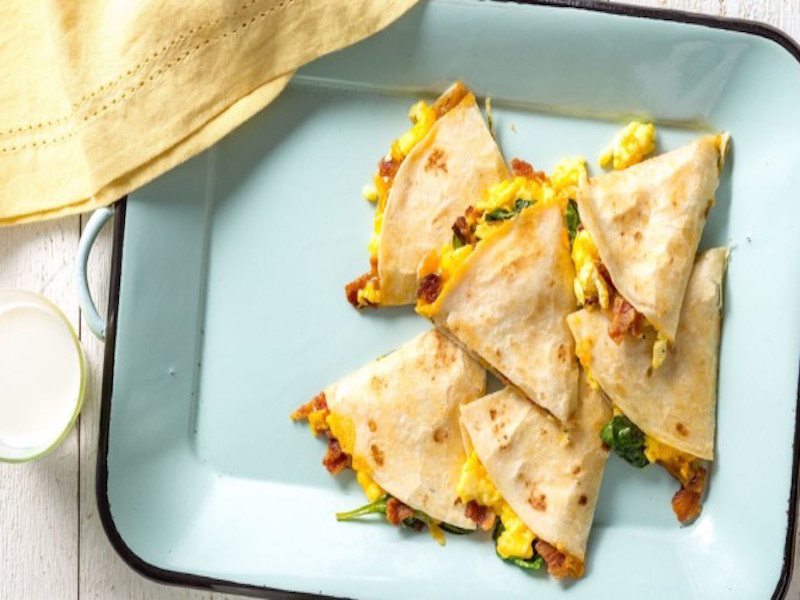 Every celebration or party calls for good food. So of course this very important day cannot be without some mouthwatering, typical and traditional Mexican dishes. You can visit the Mexico On My Plate column archives for many Mexican recipe ideas in case you like to join the celebrations. We've been eating Mexican food this whole week as our way of celebrating. One of the meals we ate were these fish tacos.
I didn't grow up eating fish tacos. These were the first fish tacos I've ever eaten or cooked. My husband was the one who requested them and so I just winged it. If you research fish tacos you will come across battered and fried recipes. They sound great but I was looking for a hassle free meal that would take little time to prepare. My recipe really isn't much of a recipe as it's quite simple. Feel free to play around with the spices and adjust to your own taste. Let the fiesta begin!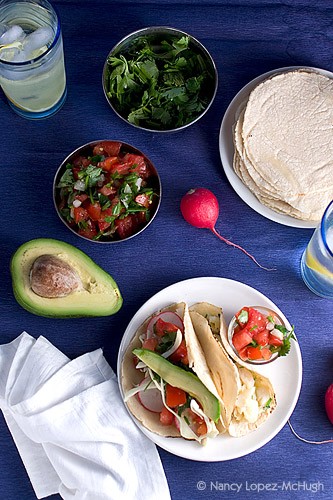 Print
Mexico On My Plate: Independence Day and Fish Tacos
Celebrate Mexican Independence with these easy and healthy fish tacos.
Author:

Nancy Lopez-McHugh

Prep Time:

10 mins

Cook Time:

15 mins

Total Time:

25 minutes

Yield:

2

1

x
500 g

or

1

lb fish fillets, cut into strips

1

lime, juiced
handful chopped cilantro
salt to taste
pinch ground black pepper

3

garlic cloves, minced

1

–

2

tbsp olive oil
corn tortillas
Toppings:
Pico de Gallo salsa
shredded cabbage
radish, sliced
avocado, sliced
finely chopped cilantro
finely chopped onion
extra lime
jalapenos or hot sauce
Instructions
Heat the oil then saute the garlic for 2 minutes. Add the fish strips and season, allow to cook for 3 minutes. Pour the lime juice into the pan and continue cooking until fish is firm, about 10 minutes.
To serve:
If you have the luxury of having extra or plenty corn tortillas layer two together, place some of the cooked fish. Top using any of the suggested toppings and serve.
Nancy Lopez-McHugh
Nancy Lopez-McHugh is a food blogger, photographer and published author. Most recently she has published "Yummy Pics: A Food Blogger's Guide To Better Photos".