Taking a great thing and making a new great thing.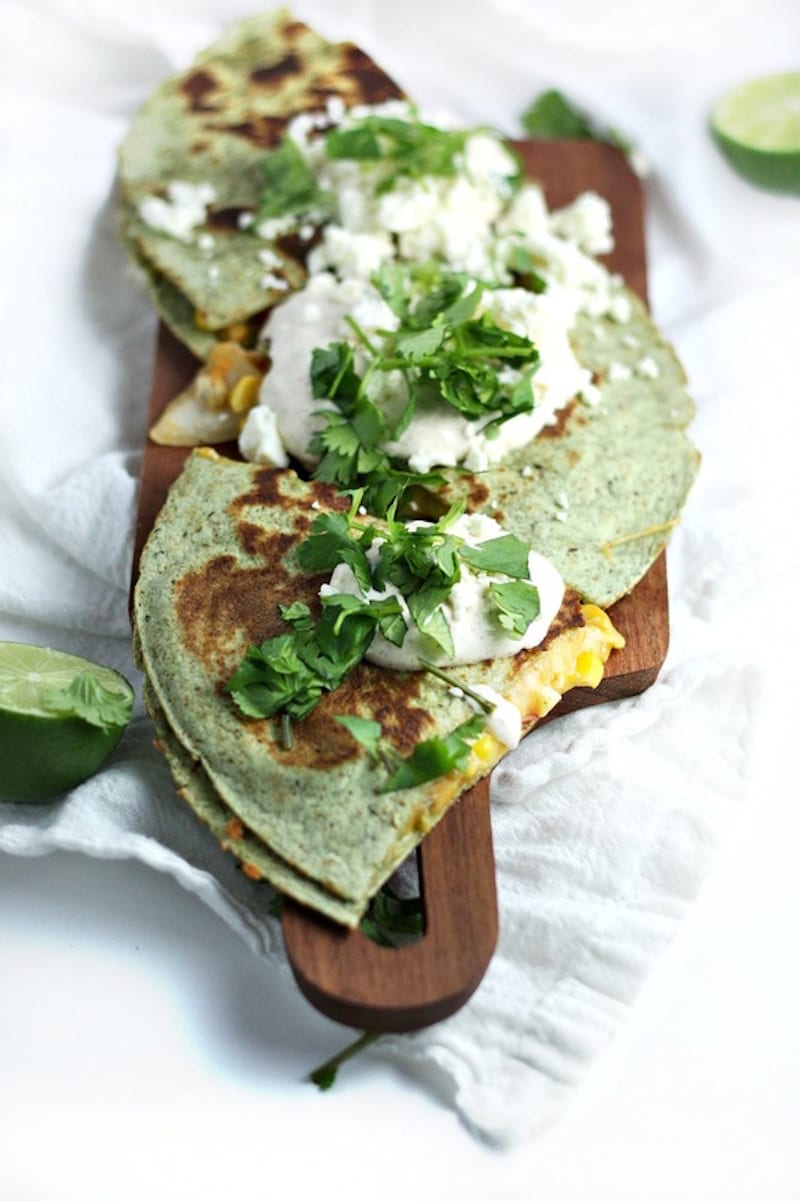 So you've tried Mexican street corn, right? And you love it, right!? We're taking that classic recipe, cutting it off the cob and slapping it between some tortillas. It's good. I roasted some peppers and onions to add bulk, but you could conceivably go straight for the corn and leave all else out. Just make sure you pile these babies high with the "dipping sauce," which is the feta-cumin-lime-mayo sauce that's usually spread over the corn cobs. Yum!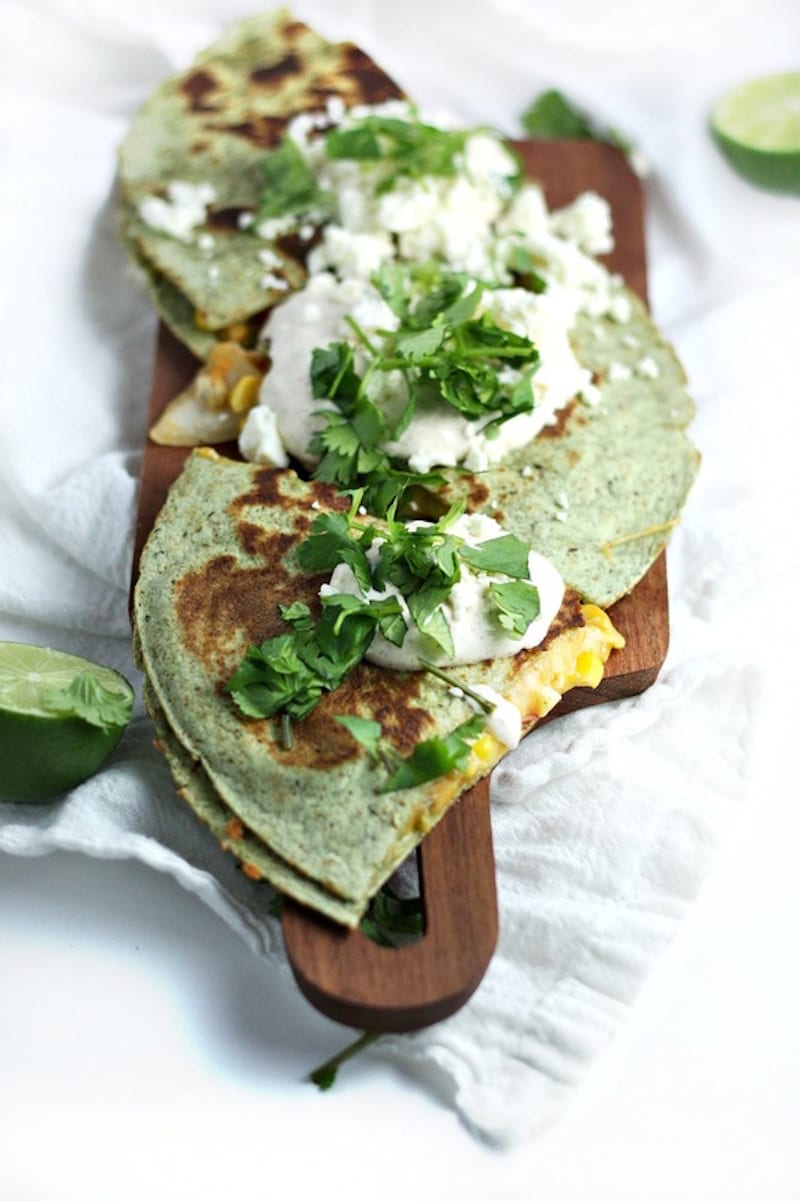 Mexican Street Corn Quesadillas
Recipe Type:
Appetizer, Main, Snack
Ingredients
YOU'LL NEED:
1 red bell pepper, chopped
1 yellow onion, chopped
8 ounces white mushrooms, sliced
1 tablespoon butter
1 tablespoon minced garlic
¼ teaspoon salt
¼ teaspoon pepper
¼ teaspoon chili powder
¼ teaspoon ground cumin
4 ears corn, shucked
2 cups shredded cheddar cheese or mexi-blend
8 tortillas
Cilantro, chopped, for serving
8 ounces feta, crumbled, for serving
For the dipping sauce:
½ cup mayonnaise
½ cup sour cream
Zest of 1 lime
1 tablespoon lime juice
½ teaspoon chili powder
½ teaspoon ground cumin
¼ teaspoon garlic powder
Salt and pepper, to taste
Instructions
Boil the corn for 4-6 minutes or until cooked through. Drain; cut kernels off the cob.
In a mixing bowl, whisk together all dipping sauce ingredients. Set aside.
In a large skillet over medium heat, melt 1 tablespoon butter. Add red bell pepper and onion. Saute until softened, 3-4 minutes. Add mushrooms, garlic, salt, pepper, chili powder and cumin. Add corn kernels. Cook for 3-5 more minutes or until mushrooms are softened.
Grease a separate skillet with cooking spray and set over medium heat. To assemble the quesadillas, add one tortilla to the skillet. sprinkle the bottom evenly with cheddar cheese (about ¼ cup). Add about ½ cup of the corn mixture. Sprinkle with more cheese. Top with a second tortilla. Cook for 2-4 minutes until the bottom starts to brown and cheese melts, then flip. Cook another 2-3 minutes. Repeat with the remaining tortillas.
Cut the quesadillas into triangles. Top with dipping sauce, cilantro and feta. Alternatively, you can dip the quesadillas separately.