Brenda Benoit is pleasantly surprised with the Mexican food at Hacienda Real in Miami.
By Brenda Benoit
EDIT – As of January 2012, Hacienda Real seems to have closed down, with a "For Rent" sign outside.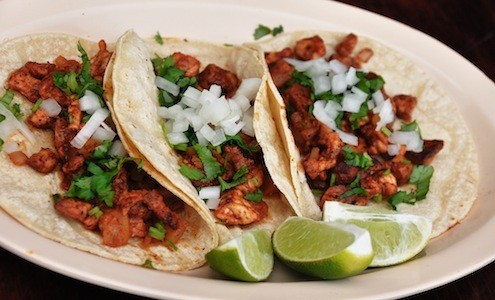 What a nice surprise it was when on a Thursday evening, famished, we got a sudden urge to eat tacos and Hacienda Real Restaurant was close to us, so why not give it a try?
We were welcomed with a smile by Chef Roque Medina-Tua. Once handed the menu we realized that they were five choices of tacos to chose from: Cochinita Pibil (slow roasted pork) Al Pastor (pork, onions, cilantro), Lengua (tongue), Carne Asada (roasted beef) and Pollo (chicken). What to order? We asked the Chef what was his favorite and he promptly said, tacos Al Pastor. The tacos were out of this world, so I decided to come back on another occasion and speak to Chef Medina.
Sure enough, we were back within days to try more of the dishes. This time I got the opportunity to speak to the Chef about his background, ideas and inspiration behind his cuisine and menu.
Chef Roque Medina was born in Chichimilá, Yucatan, Mexico and currently lives in Miami, Florida. He has worked 20 years in the Hotel Industry, has helped open 14 hotels and 30 restaurants. Graduated from the University of Texas in International Marketing, he also has a Masters in Hotel Management.
"My dream has always been to open a traditional Mexican restaurant that offers authentic, homemade and fresh food in an informal, friendly and unpretentious atmosphere." At Hacienda Real, there is no dress code and the menu is limited so you can really taste the authenticity in each dish. The cooking is inspired from different regions in Mexico: Puebla, Veracruz, Oaxaca, Yucatan…this is definitely not Tex-Mex food, which blends American and Mexican cuisine using American ingredients. Chef Medina's food is purely traditional Mexican.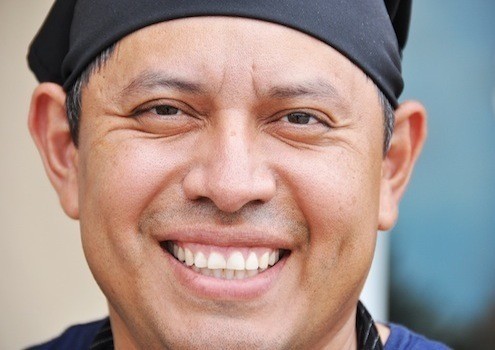 The restaurant itself is modern and warm, with wine-colored walls and minimal décor. The overall effect is very inviting.
We sampled 3 dishes plus the wonderful Guacamole which had a fantastic flavor and texture. We tried the Flautas de Pollo, Chicken Enchiladas and Tacos Al Pastor, all typical Mexican fare presented with flair.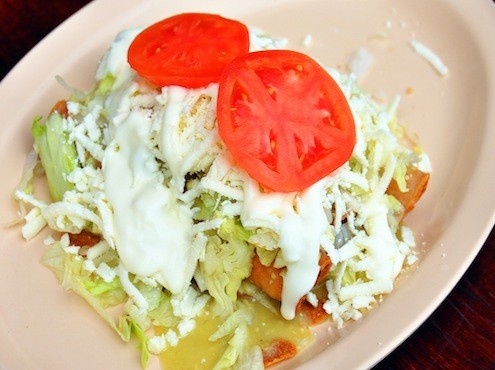 Why write about a Mexican Restaurant in Miami? Because it is so hard to get decent Mexican food in this town unless we travel to Homestead which is far for us. Hacienda Real Restaurant is 5 minutes from where we live. It is also nice to see Chefs who are proud of their heritage and culture and who are willing to share their food  history with us.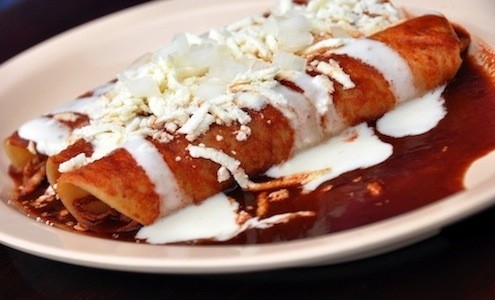 To be totally honest, I just cannot stop thinking about the tacos…my stomach does not let me!
HACIENDA REAL Restaurant – Miami
11735 SW 147th Ave?Miami, FL 33196
305-562-7673.
Brenda Benoit
Brenda Benoit was born in the city of St. George's in Grenada and grew up in Caracas, Venezuela. She has been living in Miami for over 20 years, loves to cook, eat and to try new restaurants & cuisines - always with her camera as a companion. She's a dedicated cookbook collector and is in the process of writing one of her own.