Nieve is a delicious Mexican water-based ice cream made with natural fruits and other fresh ingredients.
By Karla Diaz Cano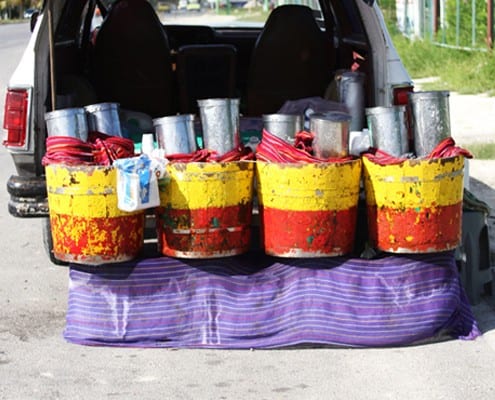 Most people who leave their country and go live in another will probably tell you that what they miss the most from back home is their family, their friends and the food. Whether it's the traditional food or what their mom gives them for dinner, or what their grandmother cooks for the Holidays, food from home always has a special place in our bellies and our hearts.
As for myself, I miss the fresh-cut red papaya in the morning, and the black beans served with practically every meal of the day, the tacos al pastor, and the nieves. Now you may already know I'm an ice cream junkie – I love all kinds – creamy Ben 'n Jerries, or low-fat frozen yogurt topped with fruit, but my favorite by far is the typical Mexican nieve. Nieve is basically water-based ice cream made with natural fruits and other ingredients. It is fresh and fruity – perfect for the warm days, the cold days, the upset stomach, and the sore throat too.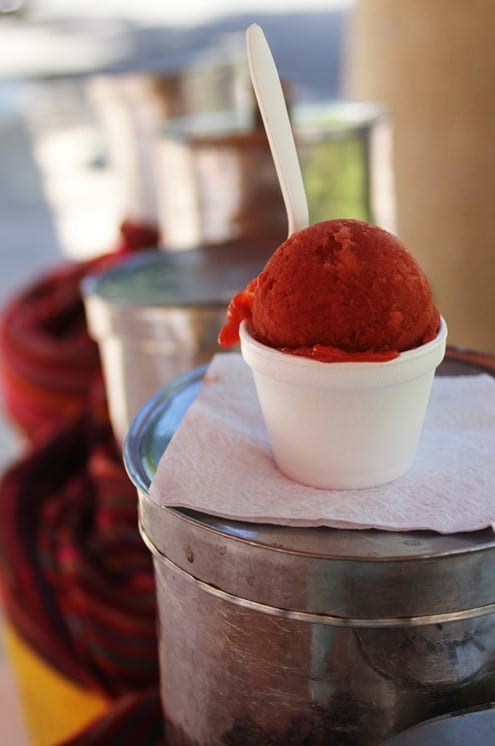 My favorite places for nieve in Mexico City are La Michoacana, Roxy and Tepoznieves. As for Cancun, the trucks that park along the highway going from the airport to downtown Cancun never miss my visit. They don't have an official name – they are just referred to as "los helados de la carretera" (the ice cream along the highway).  They're 100% artisan-crafted nieves sold in colorful, picturesque, wood tubs filled with ice. The flavors offered vary from day to day, depending on what the owners bought at the market, but among the post popular and my favorite are the chamoy, mamey and the beso de angel.
Now, you may be a bit nervous about buying ice cream from these trucks, specially if you're familiar with tourists becoming sick from the popular "Venganza de Moctezuma" when they visit Mexico – but from my experience (I've served these at large parties with tourists) there's never been a problem with these. So next time you're in the area, be sure to take the highway from the airport to downtown Cancun. You'll see the old trucks with the colorful tubs parked along the road. Just park your car next to them – a guy will approach you with a small handwritten piece of paper – the "menu of the day". Take your pick – it's hard to go wrong here!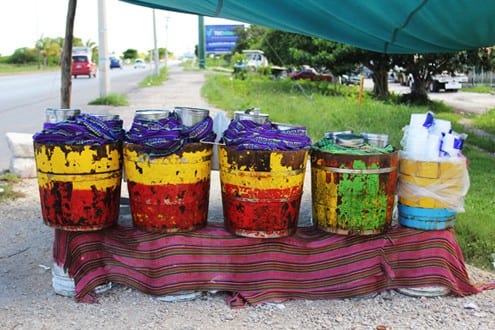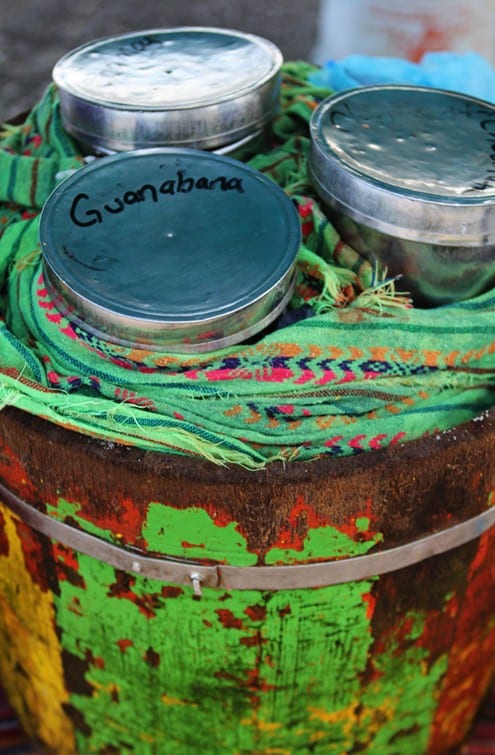 Karla Diaz Cano
Karla Diaz Cano is a freelance designer and photographer from Mexico. She shares her cooking, food styling and photography work on her blog, Sal & Azucar. She loves all sorts of markets and healthy food. Karla also runs an online photography shop, a small jewelry business, and is regular foodie contributor to Heartmade Blog and A Place for Twiggs.