Melon Ice Cream and Granita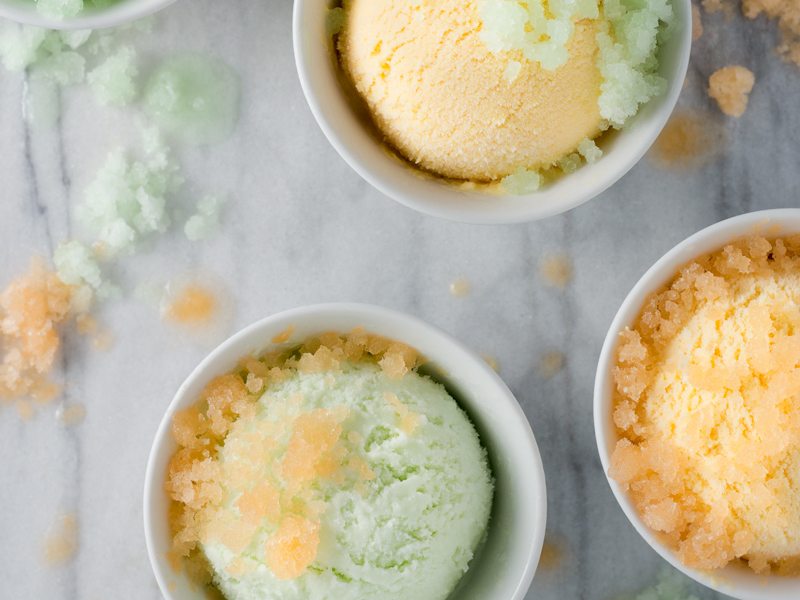 We are nearing the end of melon season, so why not make something fun and creative with them before they're out of reach. I'm thinking ice cream and granita.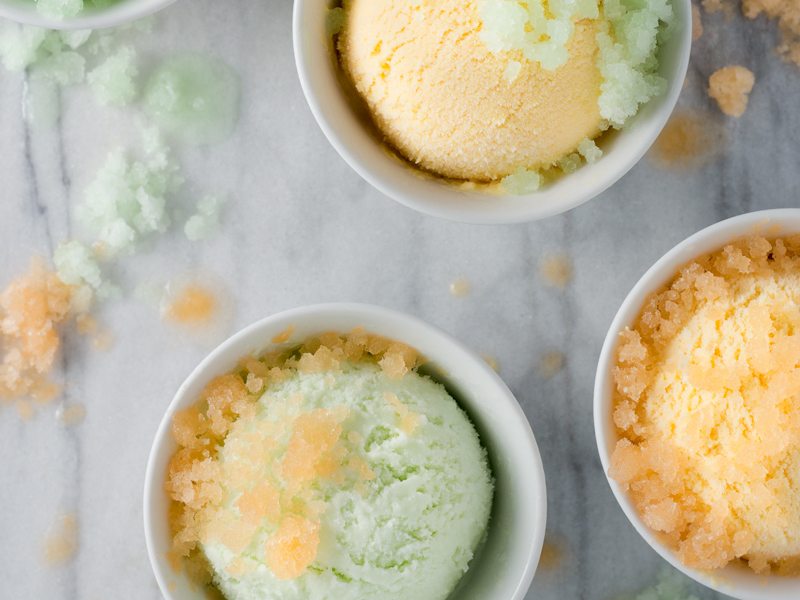 Hear me out. This may seem like a somewhat odd combination, but have you guys been to Rita's? You know the custard and Italian ice combos? Well this is kinda like that.
Now, the first time I had melon ice cream was actually in Italy. I believe it was in Florence. Specifically, it was cantaloupe gelato, but same idea. After enjoying some summer melon, that food memory came back to me, so I wanted to come up with a fun way to recreate it.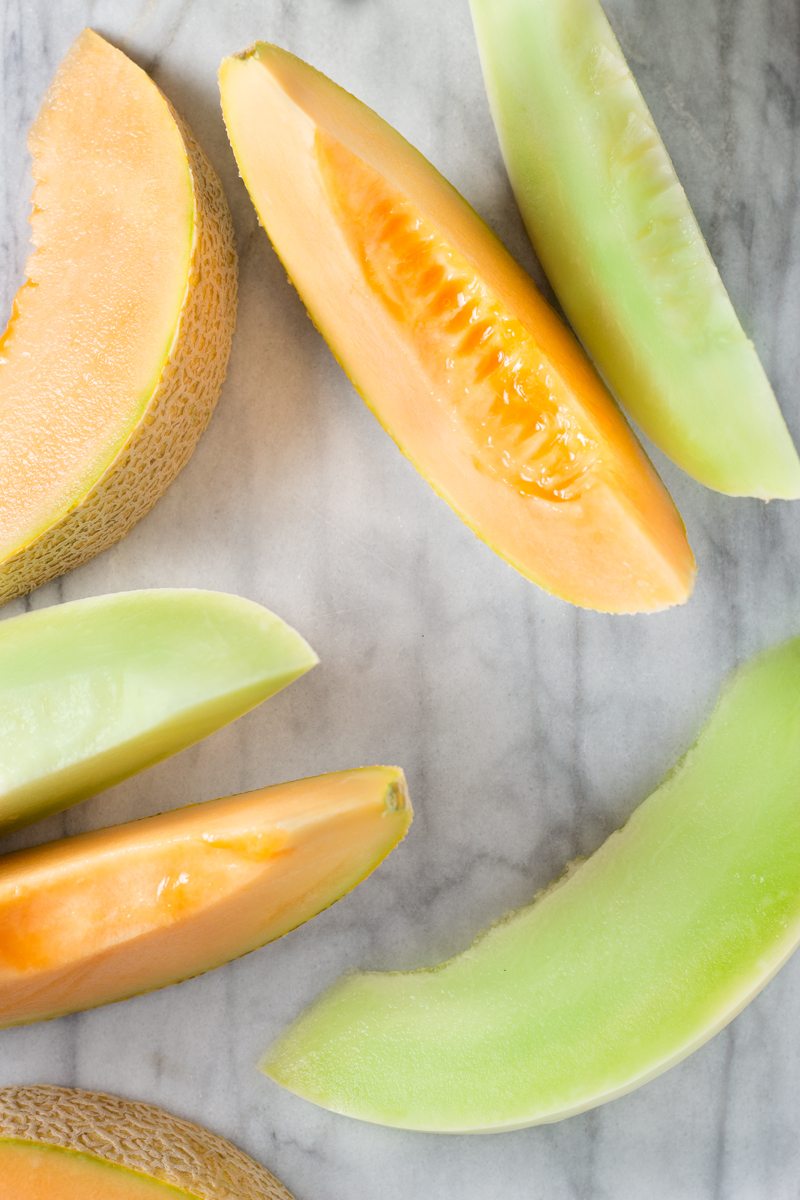 One plus side to this ice cream is that it's egg free, which means it's extremely easy to make. Essentially dissolve the sugar into the cream and stir in some pureed melon later on. No tempering of eggs to worry about here.
The granita is very easy too. It might involve a few hours of inactive time and periodic scraping as it freezes, but it's pretty darn foolproof.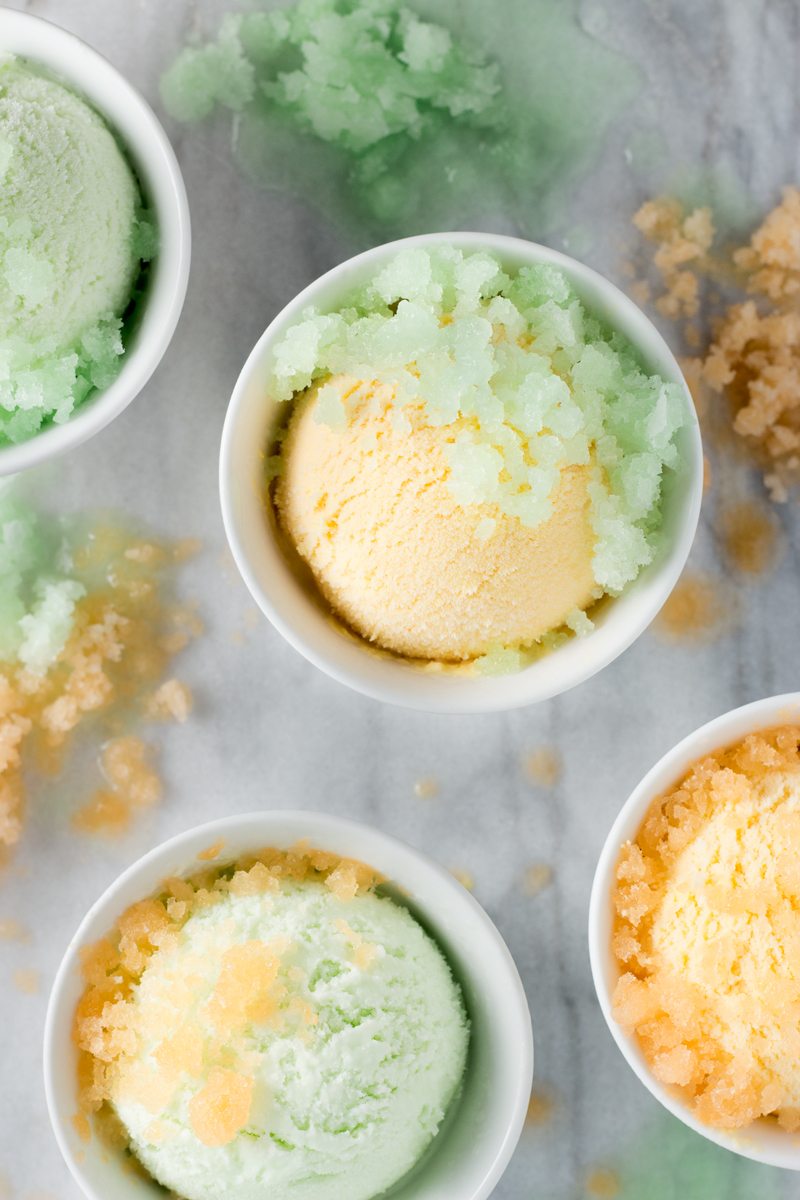 See Also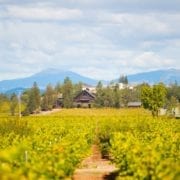 Now back to why this combination is so good. It's all about texture. There's an awesome contrast between the creamy ice cream and fluffy, icy granita. Plus, the melon-on-melon flavor keeps everything delicate; one doesn't overpower the other. I think this is a really fun dessert to serve at a summer dinner party. And hey, you could always serve the ice cream and granita separately. No judgements here.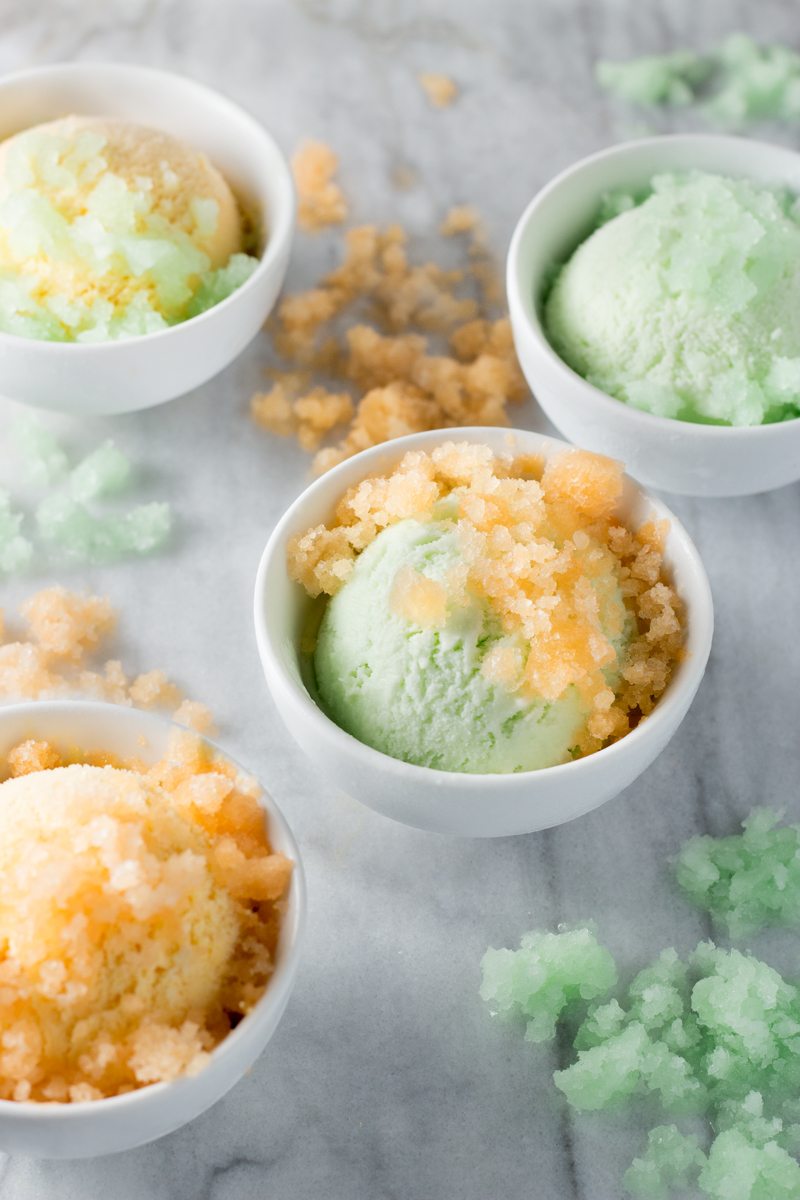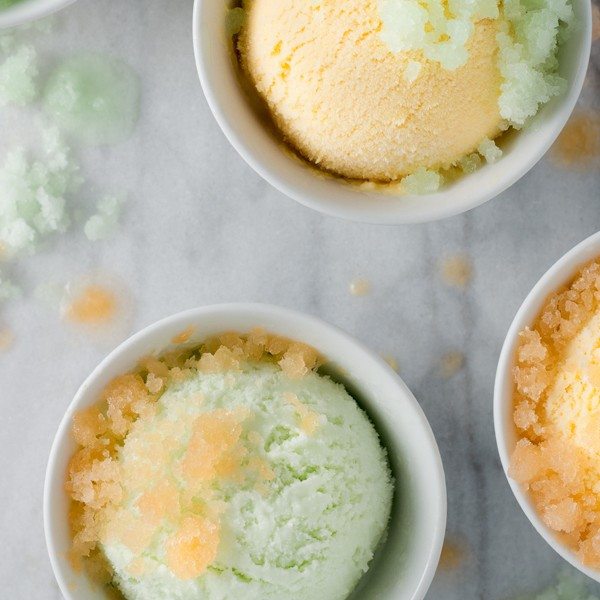 Melon Ice Cream and Granita
Ingredients
2

cups

heavy cream

2/3

cup

sugar

Pinch

salt

Dash vanilla extract

12

oz

~2 cups cubed melon (I did one batch of honeydew & one of cantaloupe)

Green or orange food coloring

optional

12

oz

~2 cups cubed melon (I did one batch of honeydew & one of cantaloupe)

¼

cup

water

¼

cup

light corn syrup

or to taste

1

tsp

lemon juice

or to taste

Pinch

of salt

Green or orange food coloring

optional
Instructions
For the ice cream, warm cream, sugar and salt in a sauce pot until sugar is dissolved. Stir in vanilla. Transfer to a bowl and cool to room temperature. Refrigerate.

When ice cream base is chilled, puree the melon in a blender with about ½ cup of the cream mixture until smooth. Strain through a sieve and stir into the remaining ice cream base. Add a couple drops of food coloring, if desired. Freeze using an ice cream machine according to the manufacturer's instructions.

For the granita, combine melon through salt in a blender and process until smooth. If your melon is very sweet, consider starting with less corn syrup and adjusting as needed. Add lemon, to taste. Filter through a sieve. Add a couple drops of food coloring, if desired.

Pour granita into a flat, shallow tray, such as an 8x8 glass baking dish. Freeze for 45 minutes, remove from freezer and scrape with a fork to break up ice chunks. Repeat again every 30 minutes until the mixture resembles fluffy shaved ice, 2-4 hours total.

For serving, scoop ice cream into serving bowls. Scrape granita and spoon over ice cream. You can serve honeydew ice cream and granita together or mix and match with the cantaloupe flavor. Enjoy.
Sabrina Russo
My Three Seasons represents the 3 key factors that are most important to me in cooking. #1 Seasonal ingredients #2 Proper Seasoning (don't skimp on that salt!) #3 Cooking like a Seasoned chef (technique is everything). My name's Sabrina. I live in NYC. I'm a registered dietitian with professional cooking and food styling experience. Come cook with me.