Learn more about Carly DeFilippo, one of Honest Cooking's New York based contributors.
By Kalle Bergman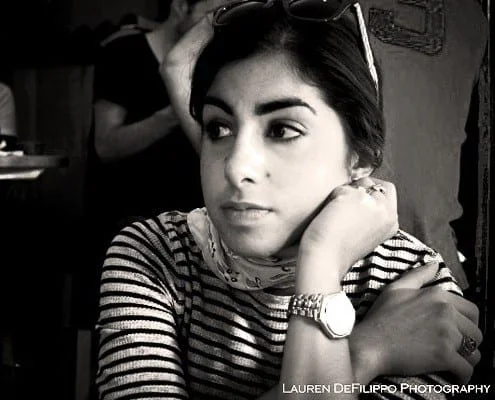 Carly is a Contributing Writer at Honest Cooking. Her interest in "food as culture" led her to Paris, where she studied French culture and culinary criticism. Currently living in New York, she works in the field of holistic nutrition and has contributed to publications including Vingt Paris Magazine and Daily Food and Wine.
When and how did your passion for food start?
I've been interested in food traditions and odd ingredients as long as I can remember. Growing up in an Italian family, my favorite moments were always the holidays on which we indulged in once-a-year treats, like St. Joseph's Day sfinge. My eyes really opened however, the day I was offered Scandinavian reindeer jerky. I was about eleven, and it sparked an insatiable curiosity for the foodstuffs of various cultures.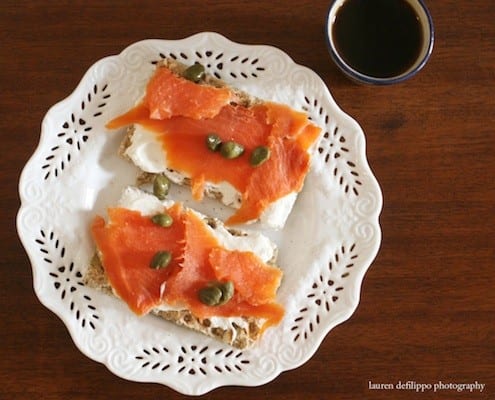 Studying culinary criticism and food culture in Paris only reinforced these passions.
Do you think you have a specific cooking style or philosophy?
My style of cooking is ingredient-based, i.e. finding exceptional ingredients and developing recipes to feature them – even if it's something I've never seen before! I also take a genuine interest both nutrition and the pleasure of eating, and enjoy developing recipes for "healthy(er) indulgences".
What's your favorite restaurant, and why?
This is an impossible question to answer – but I will tell you about my most amazing restaurant experience in recent memory. I was in Italy with my family, and we were sitting at wood table on a hilltop in Frascati (outside Rome), as the sun was setting. The restaurant was Belvedere 1933. The food was simple, but inspired: zucchini flowers, exceptional pizza bianca and a smattering of perfectly al dente pastas followed by pistachio semifreddo and tiramisu. But despite the exceptional food, I recall the sensation of eating moreso than specific flavors and textures – the pleasure of passing shared plates, sipping on local wine, and laughing with my family as sky darkened, streaked with breathtaking hues of fuchsia, blue and gold.
What's your favorite holiday from a food perspective?
Christmas Eve, without a doubt. Growing up Italian, we always celebrated the feast of the seven fishes. I'm fairly certain we never made it to seven, but I love the preparation and anticipation that always surrounded this meal. Not to mention that I am a huge fan of fish – the fishier the better.
What do you think or hope will be the next big food trend?
I would hope that home cooking becomes increasingly popular, but in lieu of that, I am a big fan of alternative dining events. I would like to see more chef's tables or special dining events at accessible prices, as well as interactive supper clubs, where groups of strangers get to know each other by cooking a meal together.
What's your best tip for anyone who wants to improve their cooking?
Take an interest in practical skills – read up on how to stock your pantry, how to steam vegetables, how to cook a steak, etc. – and then practice! There is a wealth of information on the various food blogs and websites addressing technique. Also, try to find a cooking-mentor, a friend who loves cooking and who will let you watch them in action. There is nothing like learning directly, in-person, from a seasoned home cook.
Read more from Carly DeFilippo here.
Visit Carly DeFilippo's homepage here.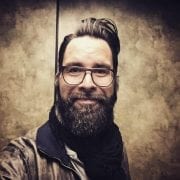 Kalle Bergman
Kalle Bergman is a food writer and media entrepreneur who is the founder of Honest Cooking. As a food writer, his writing has been regularly featured in publications like Gourmet, Los Angeles Times, Huffington Post and Serious Eats. He is obsessed with simple food, more often than not from his native Scandinavia.