Learn more about the founders and vendors of New York City's first ever dessert festival, Dessert Goals.
Miraya Berke; founder of Pop productions and Liang Shi; founder of Ma Matcha and FUN FUN Dinners share quite a lot in common.
Creativity is part of their genetic makeup
They live and hustle in the city that never sleeps
They wholeheartedly believe dessert should never be rejected.
Because dessert is always a good idea. ALWAYS.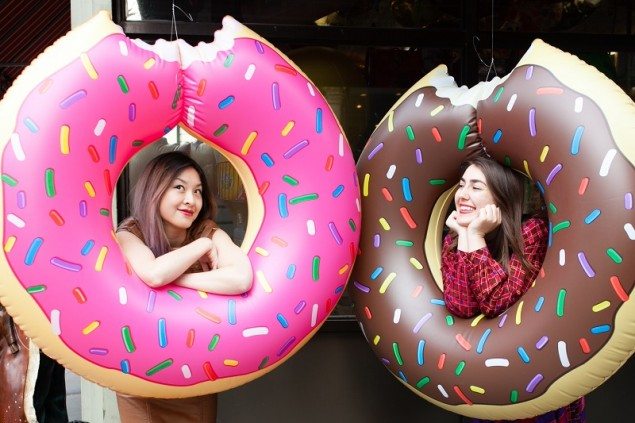 Based on their common interests it was only destined for this creative sweet duo to collaborate together and turn a good idea into a popular reoccurring event. With their first launch in October 2016, Berke and Shi created Dessert Goals; New York City's first ever sugar filled festival. From indulgent ice cream bon bons  at Van Leeuwen Artisan Ice Cream to cotton candy tasty donuts at Underwest Donuts. Dessert goals  is the event bringing rainbow twinkles to your eyes and tongues. While two dessert goals events have passed, lucky for us, Berke and Shi are already planning for a summer edition and the release of their first Los Angeles dessert fest set for June 17th. In addition to booking an advance dentist visit, let's  also take a some time to learn a bit more about this sweet duo in the short and sweet interview below!
First question, why is dessert always a good idea?
Liang: There's a reason why celebrations are centered around cakes and desserts! There's just something fun and joyous around indulging in a delicious dessert.
Miraya: We wanted to create an event that was a celebration of all things sweet and joyful, and have it in abundance!
Currently my favorite dessert is Dough's Café Au Lait, what is your favorite dessert at the moment?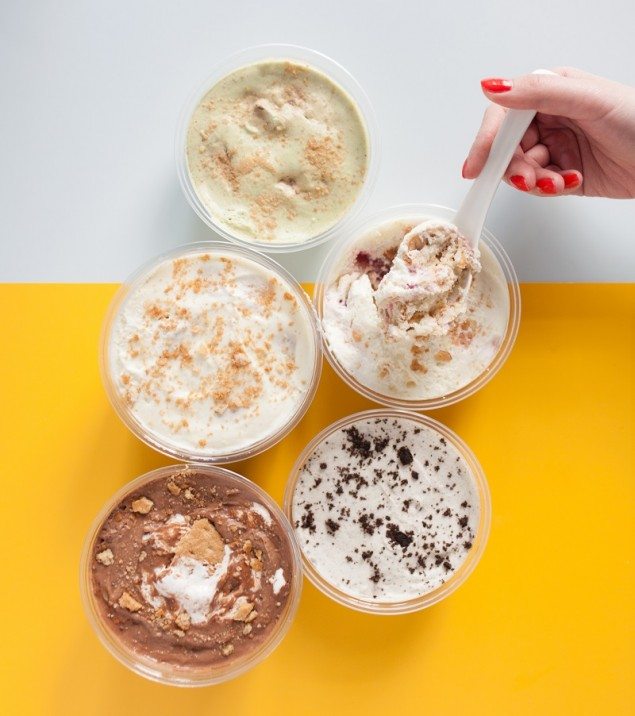 Liang: Baonanas' S'mores flavor is a creamy, light and decadently whipped treat–you can sit down, eat the whole pint, and have no remorse.
Miraya: Mochidoki's Black Sesame mochi is incredible!
What dessert can you can never say no to?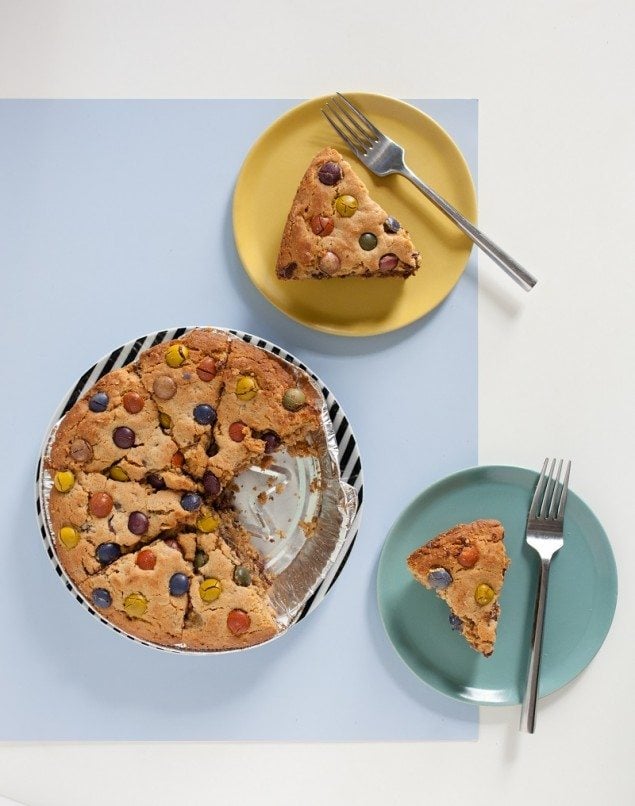 Liang: I think if you put any dessert in front of me, I won't say no.
Miraya: Chocolate chip cookies – the big ones that are warm and gooey or the crispy thin cookies, I'll eat either. It's what I always crave.
I'm sure you both know about the backlash sugar is receiving at the moment in the health industry, does this ever make you second guess your love for dessert?
Liang: Moderation is key! We love indulgence, but not overindulgence. Knowing what you're putting into your body and being mindful and responsible about it is essential to staying healthy. We also focus on working with local vendors who use high quality ingredients, rather than over-processed stuff.
Miraya: Definitely moderation is key, plus a balanced diet, exercise and brushing your teeth to prevent cavities!
From your awesome line, up of vendors last year I really loved Joey's Portuguese sweets, what vendor was your favorite ?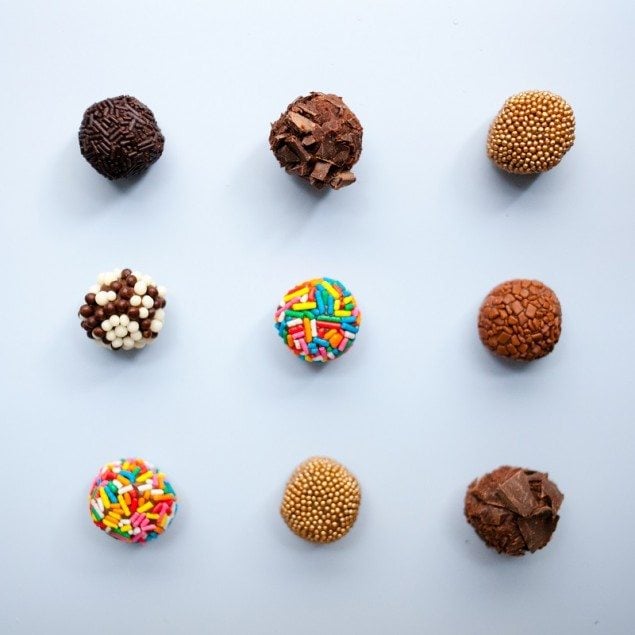 Liang: We had such an amazing line-up last year, it's hard to pick favorites! Little Treats NYC was definitely at the top of my list. They make Brazilian chocolate truffles made mostly of condensed milk and were SO addictive to eat and melted like heaven in your mouth.
Miraya: Joey's Portuguese egg tarts were a favorite of mine too! I'd never had a pastel before and shortly after Dessert Goals I went to Portugal and got to try the original egg tart in Belem which was super cool. Last year I also loved Baba Cool's Dragon Fruit Bowl, healthy, delicious and beautiful with edible flowers.
See Also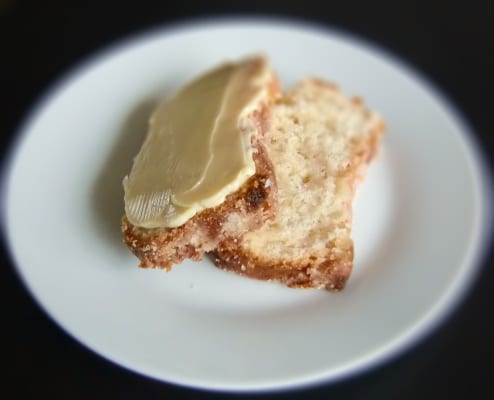 What will be different in the Spring NYC Dessert Goals 2017 festival, compared to last year?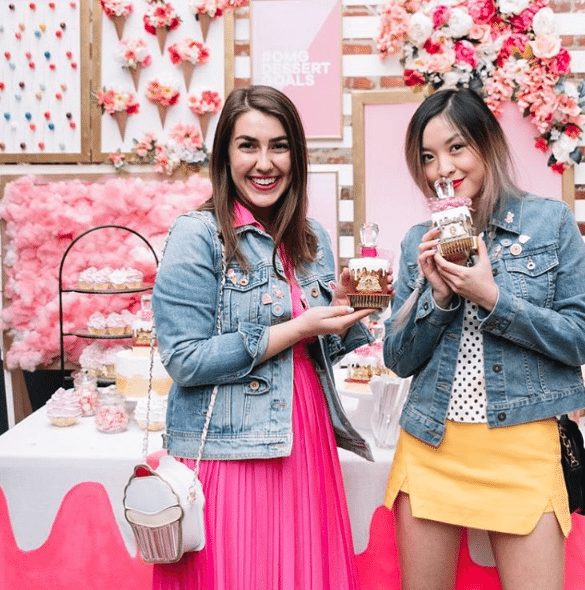 Liang: We have an amazing new group of vendors ranging from churro s'mores sandwiches to hand-drawn macarons. We're also expanding from one day to a two day event due to overwhelming demand! Our dedicated photo garden this year is designed by Viva la Juicy Sucré and Bustle — expect lots of sweet details, literally! We also expanded our workshop lineup with classes on how to take beautiful food photos, how to start a blog, and how to grow your audience.
Miraya: We were blown away by the excitement around our first event last year, so we're trying to grow the experience to surprise and delight return attendees and accommodate more dessert fans with a second day.
Will the festival be returning for the summer?
Miraya: Yes! We'll be hosting a summer edition in New York on August 19 & 20 at Dobbin St. We're also launching our first festival in Los Angeles this June 17!
Liang: this is for you- thoughts on pre-made matcha lattes (if you ever had) and would you be kind to share a recipe from Ma Matcha's menu?
Personally, I don't prefer things pre-sweetened so it's not my preferred choice of matcha. Recently, I've been drinking a heaping scoop of Kilogram Tea's organic matcha whisked with a little bit of hot water to get it into a thick paste, then add hot almond milk and whisk till frothy. This is my take on a classic matcha latte! I add a splash of organic homemade simple syrup (1:1 ratio in volume of organic sugar to water) if I'm in the mood for something sweet.
Hi Miraya, is there a dessert recipe you would like to share? A recipe that makes you tap yourself on the back and say "YASS I made this"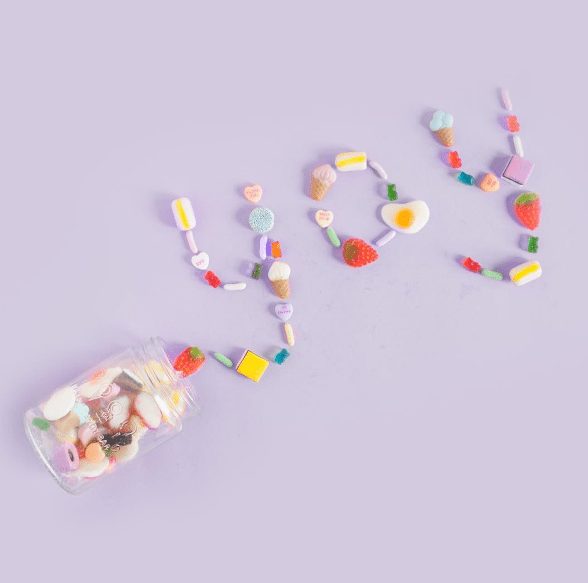 I can honestly say I am not the best baker, I leave that to the professionals. I absolutely love candy and for many events I host I put together a candy bar with color coordinated treats and a range of sweets. One super easy recipe that even I can pull off is a candy skewer, I'll take a wooden skewer and stick gummy candies in different shapes and colors to make a candy kabob. Very Instagrammable!
Final question- anything you would like to share about the upcoming festival and the future of dessert goals!?
Liang: We are in awe of how so many people love desserts as much as we do! For both events, our tickets have completely sold out in minutes. We're looking to expand Dessert Goals to other cities and larger venues because dessert is a global love.
Miraya: We're excited to keep partnering with brands who are doing creative things in the dessert and food space. Bodum & Intelligentsia are our coffee partners and will be demonstrating and tasting coffee at our upcoming festivals. Viva la Juicy Sucré is sampling their sweet perfume in our specialty designed Instagram Sucré Garden. It's been really fun working with brands and highlighting them in unique and memorable ways alongside the local buzzy dessert vendors.
Alyssa Holder
I enjoy listening to the stories of the people who devote their time to fill our stomachs with scrumptious food. And of course, experiencing and sharing my thoughts on the cuisines that span across the world.