Meen peera or meen pattichathu is an everyday fish curry cooked with fresh coconut scrapings, fish tamarind and lightly drizzled with fresh coconut oil.
By Nisa Homey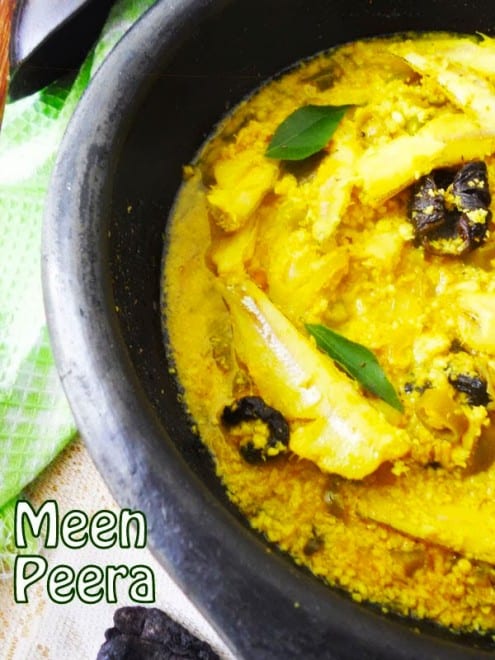 Meen Peera/Kerala Style Fish Curry Recipe
Meen peera or meen pattichathu is an everyday fish curry cooked with fresh coconut scrapings, fish tamarind and lightly drizzled with fresh coconut oil.
Ingredients
Anchovies: 500 gms, cleaned (use whole, heads removed).
Green Chillies: 8-14, chopped (depending on your taste increase or decrease).
Garlic: 5-6 cloves, slit.
Ginger: 1 inch, slice into small pieces.
Shallots: A handful, sliced OR you can use 1 medium sized onion
Kudampuli/Fish tamarind:
Freshly scraped coconut: About 1 -1½ cup.
Water: ½ cup
Coconut oil: 1 tbsp.
Salt: About 1 tsp, increase or decrease depending on your taste.
2 springs of curry leaves
Instructions
Chop or slice shallots/onions and ginger into thins and put into an earthen pan (manchatti) preferably or into any of your favorite pan
Top it with sliced green chillies, kudampuli and curry leaves
Add the fish, salt, turmeric, fresh coconut scrapings and half cup of water
Mix everything together with your hands or a spoon
Put the pan on the stove, cover with a lid and bring to a boil. Simmer for 15-20 minutes
Lastly, drizzle a tbsp of oil and more curry leaves if you want. Turn stove off but keep covered until ready to serve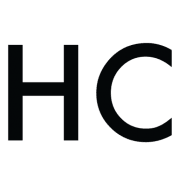 Nisa Homey
Nisa Homey is a lawyer by profession, now a full time stay-at-home mom. Cooking is Nisa's passion but blogging about food just happened. Nisa loves cooking for her family and kids, and her focus is to let everyone know just how easy cooking can actually be.