Mediterranean flavours for sumptuous layers of goodness in a granola yogurt parfait.
By Jehanne Ali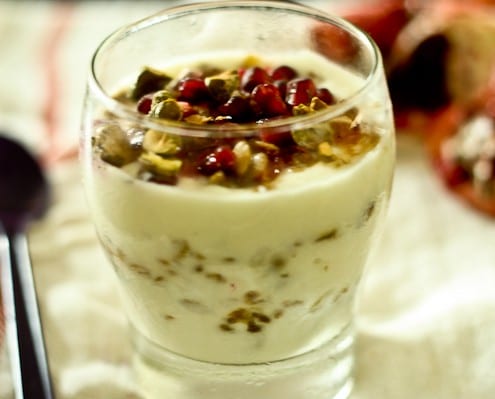 I have forgotten the number of times I made granola, the frequency is definitely getting more now, just as the homemade yogurt has taken its permanent place on my kitchen stove every week. One of the best thing I bought from Lakeland, a quirky kitchenware shop in the UK was the yogurt maker, and what a blessing it was! I was gobsmacked when I discovered the price of yogurts in Singapore, and even more disappointed to know that the Greek style or Muller's corners are not readily available here. So I found my new love. Yogurt making, and layering the opulent creamy scoops with crunchy granola, coconut flakes or from whatever that I have in the pantry that takes my fancy that day.
That was how my homemade parfait was reconstructed. My daughter loves them to bits. She loves to snack on yogurt and always ask for seconds when granola is added in. It soothes me to know that she loves her food, especially on days when she refused much of her lunch meals. It is also good to know that she has my palate, and fancy the same thing that I do.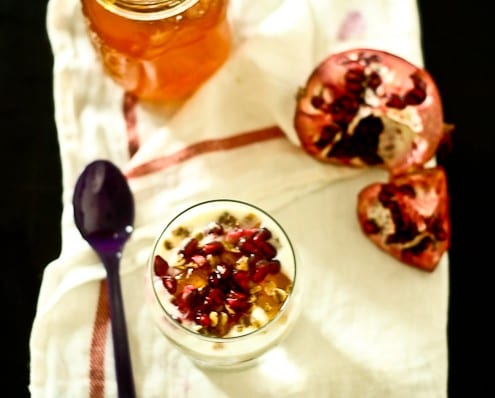 So I improvised.
See Also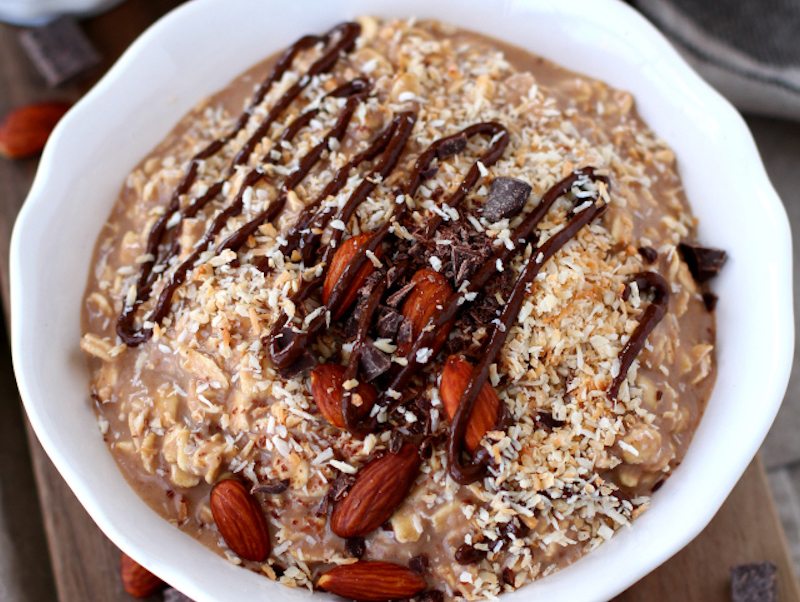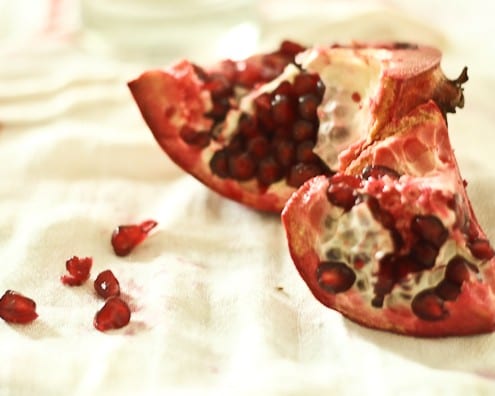 I want her to have some variations, and not get bored of the same snack over and over again. More creative layers were used, from runny honey, melted chocolates and recently, some homemade Seville orange marmalade. I find that the slight bitterness from the marmalade cuts the tangy yogurt and sweetness of the granola in such a complementary manner. With some pistachios and pomegranate in hand one day, I decided to bring our everyday parfait to a heightened level and hence this exotic treat was created.
Mediterrranean style Granola Yogurt Parfait
Mediterranean flavours for sumptuous layers of goodness in a granola yogurt parfait.
Ingredients
Chocolate Granola:
5 cups rolled oats (please do not use instant oatmeal as the results does vary!)
1 cup dessicated coconut
½ cup chocolate chips or broken chocolate pieces
½ cup nuts ( I usually include chopped almonds or walnuts)
½ cup dried cranberries
½ cup raisins
3 tsbp orange peel
½ cup vegetable oil or melted butter
½ cup clear runny honey
¾ cup brown sugar
1 tsp salt
1 vanilla pod or 1 tsp vanilla extract
For the parfait:
1 cup homemade Greek style yogurt
½ cup Granola (recipe above)
3 tbsp Seville orange marmalade
a handful of de-shelled pistachios
2 tbsp honey
a handful of pomegranate seeds
Instructions
Preparing the granola:
In a big mixing bowl, mix the rolled oats, salt, vanilla, orange peel, chopped nuts and dessicated coconut. Preheat the oven to 170C.
In a saucepan, mix the oil, brown sugar and honey and let the mixture simmer until boiling point.
Pour the honey mixture into the oats and combine well until all the dried ingredients are coated with the oil mixture.
Spread the oats on to the baking sheet and bake them for 20 minutes, rotating the trays twice whilst baking.
Once remove from the oven, quickly pour the oats back into the mixing bowl and throw in the dried cranberries, raisins and chocolate chips (or chocolate pieces). Mix well until the chocolate is slightly melted.
Once cooled, store the granola in an airtight container and this should last for about 2 weeks.
Now comes the exciting part..make the parfait!
In a clear glass, fill ⅓ of the glass with yogurt.
Generously layer the marmalade followed by a spread of granola.
Layer it again with yogurt followed by honey and granola.
Spread some yogurt on top and sprinkle the pomegranate seeds and pistachios for garnishing.
Jehanne Ali
Jehanne is an enthusiastic baker, food blogger, mother and wife all in one. She swaps her scalpel from her day job as a doctor to kitchen utensils in the evening and creates magical treatment of healthy treats for her family, which she shares in her blog, The Cooking Doctor. She is a firm advocate of healthy eating and always believes that honest and healthy food will steer you clear from the doctors.