Mediterranean Chickpea Soup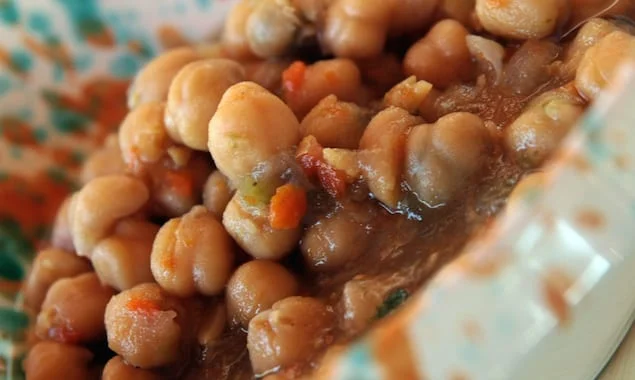 Based on Mediterranean cuisine, this nutritional soup will warm you to the bones in the cold months. Add pasta or rice for an even heartier bowl.
By Veronica Lavenia
Photo by G. Giustolisi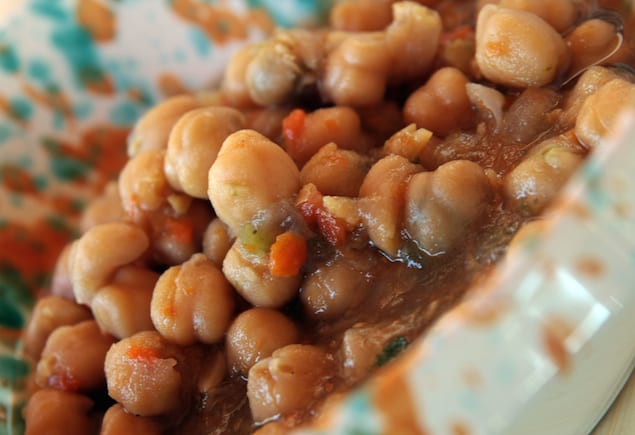 A hot soup to be enjoyed in autumn and winter, with all the taste and nutritional properties that are the basis of the Mediterranean Diet. A dish that becomes even richer and more complete if accompanied by rice or pasta.

Mediterranean Chickpea Soup
Based on Mediterranean cuisine, this nutritional soup will warm you to the bones in the cold months. Add pasta or rice for an even heartier bowl.
Ingredients
300 g (10½ oz) chickpeas
Salt to taste
1 onion
1 tomato
A stalk of celery
100 g (3½ oz-½ cup) brown rice
Extra virgin olive oil to taste
Instructions
Soak the chickpeas overnight with a pinch of baking soda.
Drain the chickpeas and pour into a pan of salted water, let them cook for about an hour with all vegetables, previously washed and cut.
When the chickpeas get cooked, add the rice (or short pasta) and cook it.
Season with extra virgin olive oil and serve.
Veronica Lavenia
Veronica is a born and raised Italian. She inherited her love for travel, passion for cooking and natural, sustainable, healthy slow food from her parents. Her works have appeared in 'Vegetarian Living', 'Veggie Magazine', 'Lifestyle food', 'Australian Good Food & Travel Guide', 'Chickpea' and 'Free from Heaven', among others. She is the author of "Panini: the simple tastes of Italian style bread"; 'The Rustic Italian bakery", "The Vegetarian Italian Kitchen" and "A Modern Italian table", published by New Holland Publishers Australia.