It doesn't take any fancy ingredients that can't be found at your local grocery to make this meal. Olive oil, garlic, herbs, and good canned tomatoes comprise the sauce, which is simmered till it's thick and richly flavored.
By Chris Scheuer

Mediterranean Chicken and Shrimp with Lemon & Feta
Ingredients
3 Tbsp extra virgin olive oil
4 medium boneless chicken breasts, with or without skin
1 medium onion, finely diced
6 medium cloves garlic, finely minced
2 (28-oz) cans peeled San Marzano plum tomatoes
1 Tbsp dried oregano
1 Tbsp dried basil
1½ tsp salt
½ cup fresh parsley
½ cup fresh basil
½ medium lemon, very thinly sliced
½ cup Kalamata olives, pitted
12 oz (26-30 count) raw shrimp, peeled and deveined
6 oz feta cheese, in a block, not crumbled
1 Tbsp fresh parsley, finely chopped, for garnish
6-8 small leaves fresh basil, for garnish
Instructions
Season chicken with kosher salt and fresh ground black pepper.
Place tomatoes in a food processor and pulse several times until mixture is chunky (not smooth) or break tomatoes into small pieces with your fingers. Set aside.
In a large, oven-proof skillet or sauté pan, heat olive oil until hot. Add chicken and cook for 2-3 minutes or until golden, then flip with tongs and cook the opposite side until golden. (Chicken will not be fully cooked at this point, but will be finished later in the oven.)
Remove to a plate, cover and refrigerate until sauce is completed.
Add onions to pan and cook until soft and translucent, about 6-8 minutes. Add garlic and cook for another minute.
Add tomatoes, dried oregano, dried basil and salt, bring to a simmer, and cook 45-55 minutes until sauce is thick and fragrant. Add fresh parsley and basil, stir, and cook for another 5 minutes.
Heat oven to 450?F.
Nestle chicken, shrimp and lemons into the sauce. Break off pieces of the feta cheese and tuck them between the the shrimp and chicken. Scatter the Kalamata olives over the top and place in the oven for 15 minutes or until sauce is bubbly hot and shrimp curl up a bit.
Sprinkle with chopped parsley and basil leaves for garnish. Serve with pasta.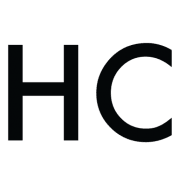 Chris Scheuer
Crescentia "Chris" Scheuer is the creator of The Café Sucré Farine food blog, which has been hugely successful since its inception in March 2011. Her recipes are seen on Foodgawker, TasteSpotting, Gourmet Live, Bon Appétit Bloggers, Foodista and other international food sites. Her inspiration for creating new, innovative cuisine comes from an insatiable curiosity, a love of travel and family connections in the UK. She has taught cooking classes in Raleigh, NC, USA.