Miriam Garcia travels to the great historical city of Granada and comes back with… some new recipes.
Text And Photos By Miriam Garcia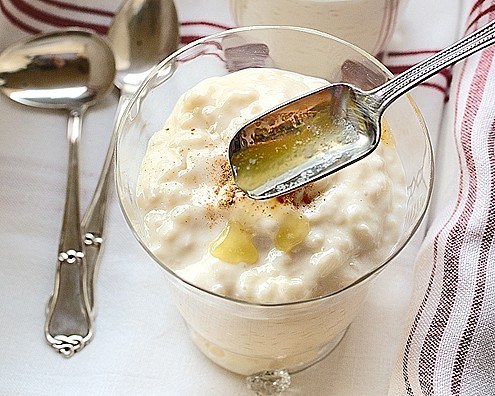 During the past Easter holiday, Semana Santa in Spanish, we spent a few days in the beautiful town of Granada. Amazing place, I swear. It not only houses one of the most magnificent Muslim monuments in the world, the Medieval fortress of Alhambra, but it is also a great spot for eating tapas, definitely one of the best in Spain.  It is views like the one below that prompted the 20th Century Mexican poet and diplomat, Francisco Alarcón de Icaza, to exclaim: "dale limosna mujer/ que no hay en la vida nada/ como la pena de ser ciego en Granada" meaning "Give him alms lady, for there is nothing in life as wretched as being blind in Granada". (Here is a good resource about the rise and fall of Islamic  Spain.) This very famous quote can be found everywhere in Granada, on tiled walls, on souvenirs for tourists… Granada is the Spanish word for pomegranate and this beautiful fruit is depicted all around, in the typical pottery, the street name signs, the sewer caps…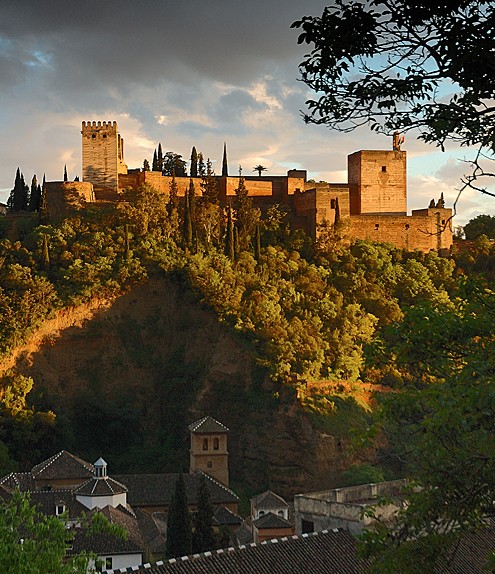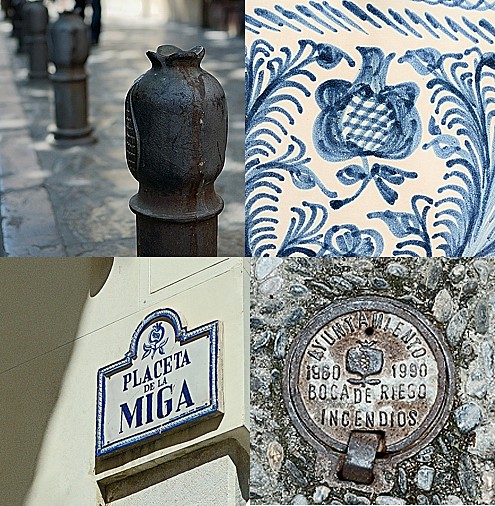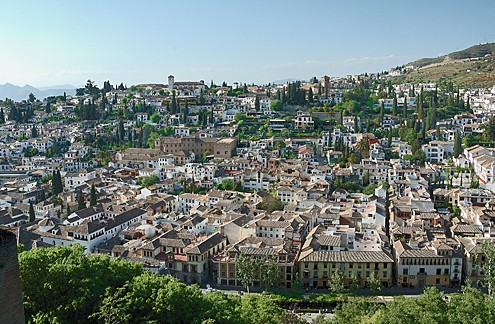 And can you guess what I bought in Granada? A couple of cookbooks, of course. One of them is the translation of an anonymous Andalusian manuscript of the 13th Century to be exact, written somewhere in al-Andalus, the former Islamic territory in Medieval Spain, which included not only the present region of Andalusia, but at least the southern half of the Iberian Peninsula. (Muslims ruled varying tracts of land in the Peninsula from year 711 to 1492, a time span of almost eight centuries.) A masterpiece of culinary history, but rather confusing when it relates to methods of preparation and quantities of ingredients, as if it had been written by… a grandmother (in Spain a "historical" phrase is attributed to grandmothers when it comes to pastry and bread: "add as much flour as it can take"… very precise). Nevertheless, I found it fascinating reading. I was delighted to verify how little some recipes have changed after a whopping 800 years. I love to imagine how al-Andalus citizens ate meatballs, escabeches and pepitorias virtually identical to those we eat now, sitting in the cool while listening to the rumour of one of the many fountains that graze Granada…  Also interesting to see how some ingredients, now thought exotic but which were added to a wide variety of dishes at the time have disappeared completely and haven't even been preserved in Andalusian cuisine, such as rue or citron leaves.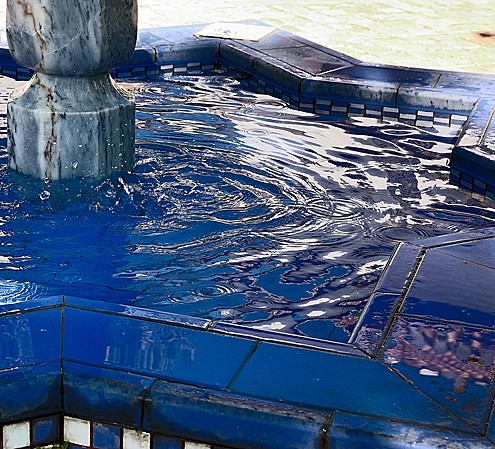 One of the recipes that caught my attention was a rice pudding sweetened with honey, predecessor of our current arroz con leche or rice pudding, an enormously popular dessert all over Spain, and closely related to it. In fact almost identical, but for the use of honey as the main sweetener instead of sugar. As my husband is a big fan of rice pudding, I got to it, though I dislike it myself… quite a lot. Yes, nobody is perfect.
Here follows the recipe as it appears in the book (translation extracted from this web):
Take rice and soak it in fresh water, enough to cover it, for a day or overnight. Then wash it and put it on the fire in a pot or kettle. Cook it with water or fresh milk, then add four or five ratls of clean honey from which you have skimmed the foam. Cook it carefully on a gentle fire. Moisten it, while cooking, with fresh milk until it sticks together, coagulates and becomes a paste. Pour it onto a platter and macerate it with a spoon. Make a hole in the center which you fill with fresh, melted butter and dust it with ground sugar and cinnamon and use it.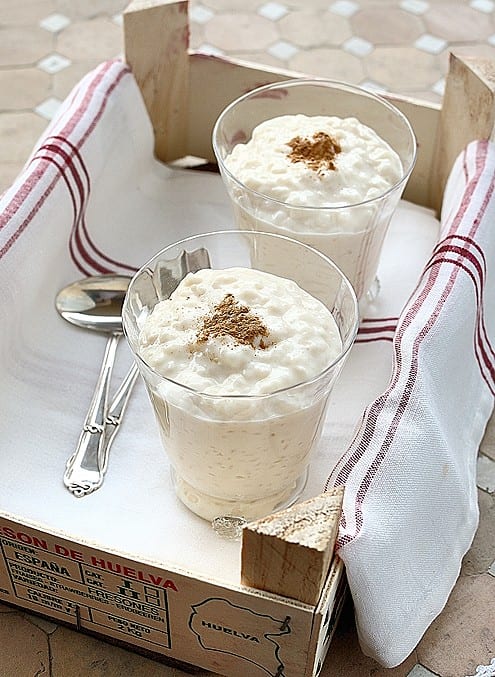 And here goes my version:

Medieval arroz con leche and a trip to Granada
A lusciously creamy rice pudding, arroz con leche, is a hugely popular dessert all over Spain, originated during the Medieval Muslim rule of Spain. Here is a 13th Century version, sweetened with honey instead of sugar.
Ingredients
1 cup (200g) round grain rice
6 cup (150dl) whole milk
½ cup (175g) good quality honey
1 stick cinnamon
Melted butter to taste
Ground cinnamon for sprinkling
Instructions
Put the rice in a bowl, add water and let it soak overnight.
The next day let the rice drain thoroughly in a colander. Then transfer it to a pot, add the milk and the cinnamon stick.
Bring it to a very soft boil and cook for 45 minutes, stirring often and scratching the bottom of the pot to prevent the rice from sticking.
Add whatever sweetener you prefer, either honey, sugar or both (see note below) and keep cooking another 20 minutes, stirring till you have a soft and sticky mass.
Once the rice is cooked and it has achieved a creamy consistency, test for sweetness and correct if desired. Take into account that it will further thicken on cooling.
Tip the rice on a platter and let it cool covered, or better still covered with plastic foil touching the surface, so that it develops no skin (unless you like the skin of course).
To serve, sprinkle with cinnamon and drizzle with a little melted butter.
Notes
For those who are not honey lovers, you can substitute half the honey with plain sugar, then the ratio is approximately ¼ cup (90g) honey/1/2 cup plus 1 tbsp (110g) sugar; 1 cup plus 2 tbsp (230g) if you only use sugar. The sweetness of sugar is about ¾ of honey.
I admit it: I didn't taste it.
I told you I don't like it at all, though I am quite alone in this. Anyway, I'm such a sweet and loving wife that I gladly made it for my husband… ahem. And as a true "connoisseur" of rice pudding varieties, his verdict was that it was truly delicious. Although maybe he tells me so not to ruin our relationship. How am I to know?
Miriam Garcia
Born in Madrid, Spain, Miriam lives in a small town North-West of Madrid with her family. Passionate foodie and amateur photographer, her liking for cooking originates mostly from her mother and her paternal grandmother. Miriam is the creator of the awarded Spanish food blog The Winter Guest.