Matilda Shnurova: Russian Boss Lady Opens Three New Restaurants In Time Of Crisis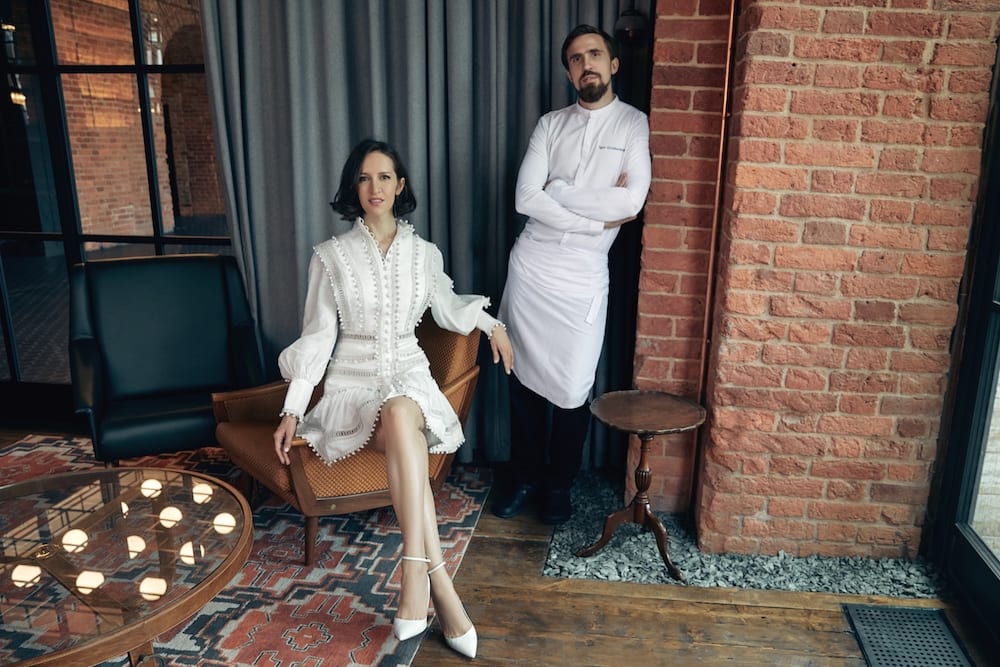 Matilda Shnurova cements herself as one of the Russian restaurant world's heavy-hitters as she embarks on simultaneously opening three new restaurants in a corona-stricken world. All at the age of 33.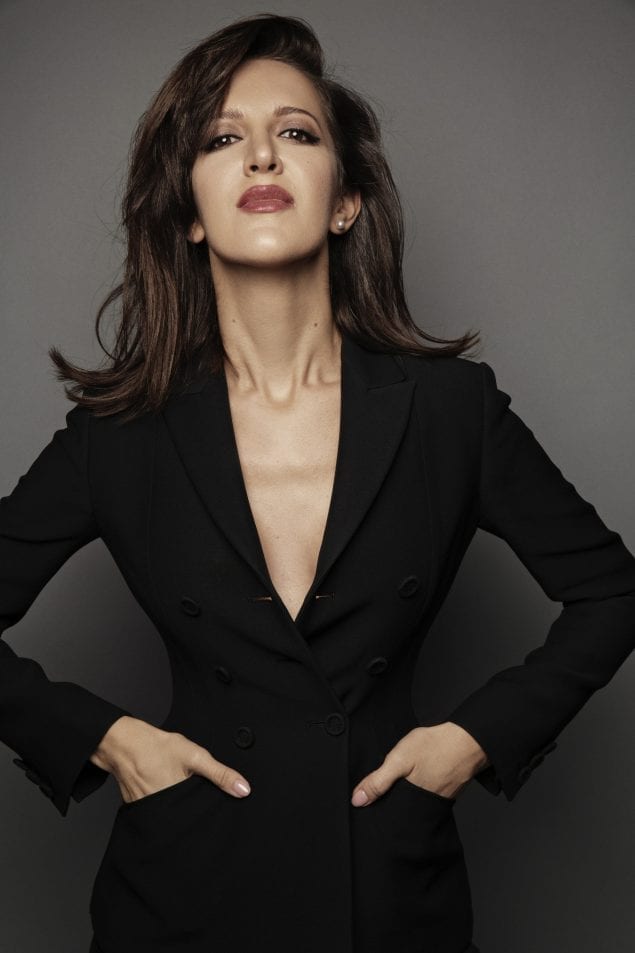 If you search the internet for a definition of a boss lady you will find several different descriptions of the recently coined term. Although the selection of words might be different, they all point towards the same thing; a boss lady is a female powerhouse who excels in what she does, in an often in male dominated industry, by not being afraid to take chances and break through the glass ceiling. She welcomes a challenge and leads her team by example and only looks down on people to help them get back up.
The internet describes a boss lady. Matilda Shnurova embodies it.
While some might have been quick to label this Russian beauty as nothing more than arm candy, mainly because of her highly publicised 10 year-marriage and break up with one of Russia's leading musical acts, she quickly put the haters to shame. Matilda Shnurova showed that she boasts both beauty and brains by propelling her restaurant CoCoCo into the league of the worlds best by tapping into her creative background, contributing greatly to putting Russia on the international map of haute cuisine and her peers realised that the restaurant industry isn't just a playing field for men.
Divide and conquer
While most people would slow down and relish the moment, 33-year-old Matilda Shnurova instead decided to strike whilst the iron was hot, and has spent the last 12 months conceptualising, creating and catapulting not one, not two but three new restaurants into the world, all while the corona virus was forcing others to close up. A ballsy move some might say, but for this boss lady it's all in a day's work. It started with a single phone call…
"More than a year ago, the New Holland Island (an artificially developed island in St. Petersburg owned by billionaire Roman Abramovich) approached me with a proposal to create a restaurant project in one of their buildings that was undergoing reconstruction. As soon as I saw the way the space was designed, it was clear to me that there should be two different but connected designs, due to the fact that there are two separate restaurant spaces," Matilda explains about how the idea came about.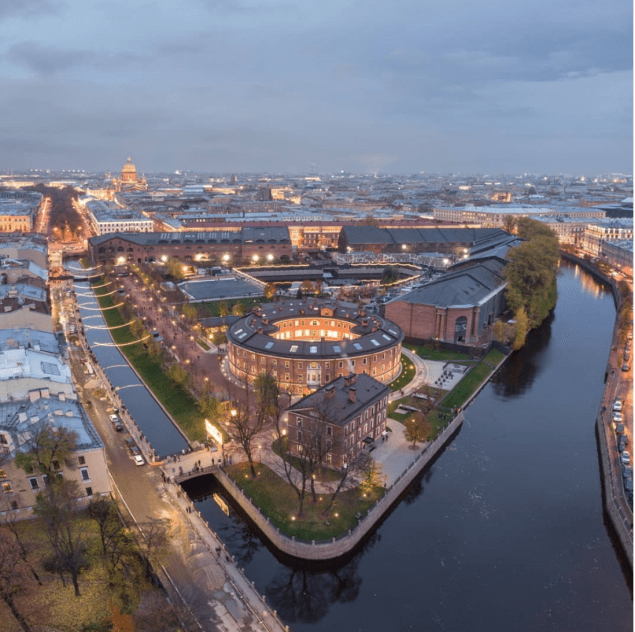 "During the negotiations, they expressed their desire to see CoCoCo there. And at that moment, I got an idea to divide CoCoCo into two concepts: a casual bistro format and a fine dining restaurant".
It was just the push they needed. At that time CoCoCo had one of the prime locations at SO by Sofitel in one of the most beautiful and prestigious parts of the city. This sometimes had left the kitchen spread too thin, as they served a breakfast for the hotel guests, an a la carte menu as well as set menus created by the highly creative chef Igor Grishechkin offering some of the best in fine Russian dining. This made service complicated and Matilda has had a desire to utilise the potential of each by dividing CoCoCo into several formats.
"That is why I turned CoCoCo into two projects that needed to be built simultaneously as well as opened simultaneously," says Matilda and adds that although CoCoCo Bistro has served their first patrons, a deliberate choice was made to halt the opening of the cleverly named CoCoCouture, as they cater to a more international fine-dining clientele, and with the closing of borders all over the world, it made sense to wait. CoCoCoture is set to open in August or September.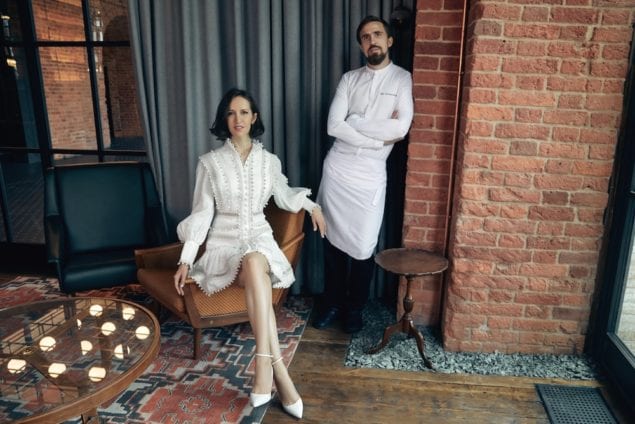 Revamping the dream
Matilda Shnurova still had the lease for the location of the original CoCoCo establishment, she realised she just wasn't ready to give it up and decided to transform it into something that would be the future home of a long-nurtured dream of hers: a place focusing on serving heart-healthy food and drinks.
For anyone else, taking on the opening of three establishments at the same time would seem preposterous, but for Matilda it made perfect sense and showcases her savvy business skills and cost-minimising mindset. 
"Moving out of that space, there was no reason for us to not start doing repairs, since we were paying rent anyway. It's economically more profitable to build a top cafe there at the same time. So based on all circumstances and economic reasons, it happened that we began to create three projects at the same time."
That cafe became BIO MY BIO and is a place that serves healthy food and has a menu that does not feature sugar, gluten or lactose, catering to a whole new demographic than the other two. Finding a chef, however, was not an easy task.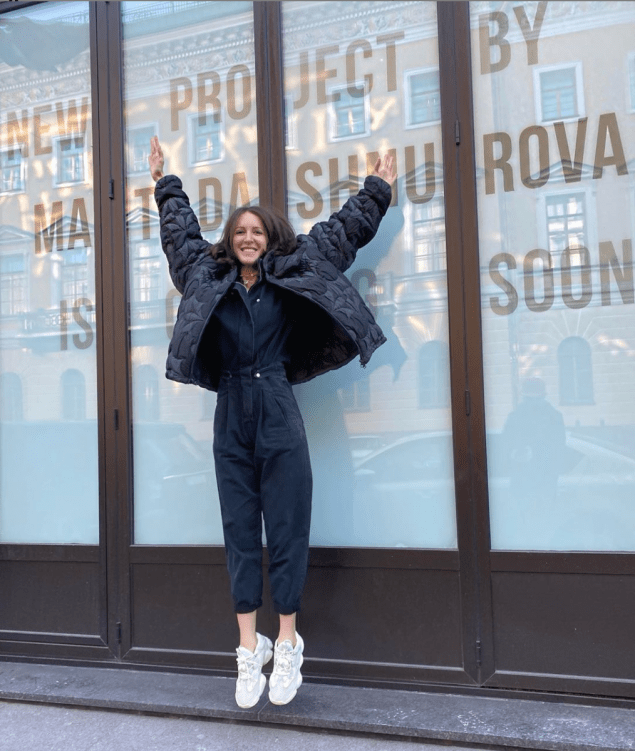 "In order to be able to cook a 100 percent keto and paleo friendly menu, you have to have a certain experience as well as love for it and it was important to me to find a chef who had just that. I started my search on Facebook where I sent out a cry for help and recommendations. It led me to Regis Trigel who is a French chef."
"Even before meeting Regis I was attracted to the idea of finding a French chef. France is the oldest culinary school in the world and their chefs have a certain character and technique. It's no secret that most green-food projects lack the wow-factor and creativity that I wanted, so the combination of the two was a perfect match," says Matilda and again highlights that the location of the historic St. Isaac's Square with the neighbouring five-stars hotel gives Bio My Bio a perfect contrast.
With Bio My Bio, Matilda Shnurova was also able to immerse herself in the project and put her twist and experience on the menu. Not only is she very wary of the foods and produce she eats herself, but Matilda holds a degree in biochemistry, giving her an upper hand.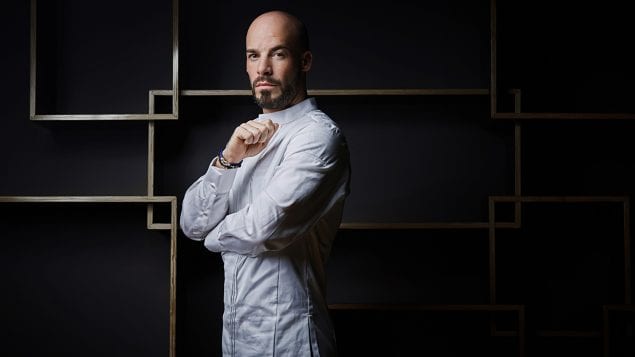 "I have been experimenting with various diets and types of nutrition since I was seventeen. It has always been interesting to me. I have been very fascinated by a recent topic – biohacking: 
When people implement small or large dietary or lifestyle changes to see the changes in their body," explains Matilda and says it made her recall her university classes in St. Petersburg Technological Institute.
This has been implemented into Bio My Bio where you will get a varied and complete meal that is without gluten, sugar or lactose with minimal heat preparation but still with a creative presentation. 
"The dessert menu I am particularly proud of and it is all due to Regis Trigel. It's not easy to create a full dessert menu without using any sugar. He instead opts to create them with such ingredients as tofu or almond flour giving it a whole new set of flavours."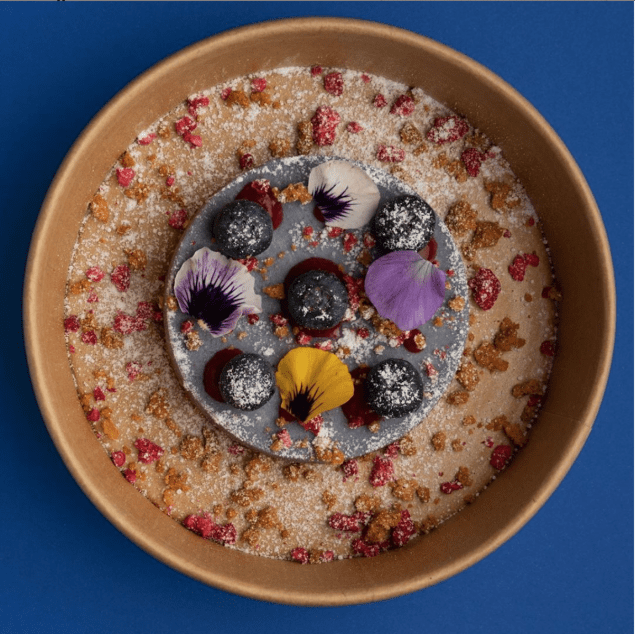 The one thing that can't be done – was done
With three different and creative restaurant concepts in the making, nothing was set to stop Matilda Shnurova, but she would soon face a foe that had stunned business all over the world – the Covid-19 pandemic. While it has forced many restaurateurs around the world to close up shop, the damage to Matilda's growing empire only seemed like surface scratch. 
"The biggest damage was that we had to move our opening due to Covid-19. Because at the same time, a lot of employees were facing financial insecurity, so I decided to keep on all members of our staff to save their income. This, of course, increased the amount of investment in projects. They became much more expensive. This was the main struggle and the most important difficulty that I had to overcome. Although initially, the plan was to open the places in March or April, the projects are only now being completed, and we are looking at July for the openings," says Matilda.
But when CoCoCo – now CoCoCouture finally reopens its doors to show the taste-connoisseurs of the world what the best of Russian fine-dining can bring, they will still be on the World's 50 Best Restaurant list – an achievement Matilda Shnurova and Igor Grishechkin made happen in less than seven years.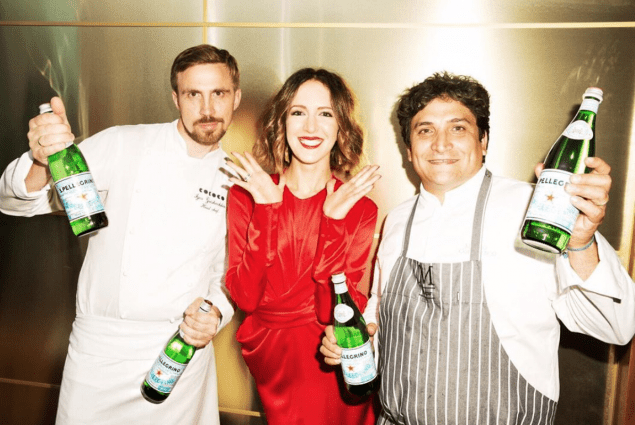 And Matilda herself is ecstatic about how the restaurants are turning out and that they are different in both concept, style and spirit. 
"I feel like the CoCoCo Bistro will be inexpensive, suitable for our local citizens. There will be casual service, casual presentation and a more affordable price, while we ease the service and make it faster. Although a bit less than the fine dining restaurant, the presentation will still be creative and the cheque more competitive," says Matilda and adds that CoCoCo Bistro aims to be a very popular place amongst people who live in Saint Petersburg or coming from Moscow and other parts of Russia. 
"As for the CoCoCouture, Igor Grishechkin will be able to develop his cooking talent even further there. It will allow him to experiment in a much more detailed fine dining format and allow him the opportunity to grow and hone his skills." 
"And there we will be able to focus on the service," she adds and explains that they plan to  make it even more meticulous. Their strategy here also includes focusing on the audience of gastronomic tourists who are interested in the local specialties, local produce and products and understanding the history of Russian culture through gastronomy – a feature that is especially dear to Igor Grishechkin's food-plating heart.

The Rise of Russia
When the international borders have finally reopened and we have adapted to the new normality, it is safe to say that Russia will be on the to-eat list of international jetsetters. Five Russian restaurants are now counted amongst the list of the worlds best. Although this is not solely because of Matilda Shnurova, she played a big part in opening the eyes of the world to Russian cuisine and that it is not only limited to bortsch and pirogs. 
"This proves that the direction of fine dining is developing in our country. I hope that the crisis we are facing right now will not break this trend and we will continue to develop in this direction. But, of course for this to be true, there must be a tourist flow of enthusiasts and people interested in gastronomy, who will share the fine dining concept."
Matilda admits that playing the prediction game will give you good odds, as borders opening is just one thing, but that it also comes down to how many people will have the courage or monetary means to venture out of their local comfort zones. 
"If this happens though, I think that fine dining will continue to develop in Russia, because we already have a great trend and interest in this phenomenon."
Beyond a great trend and a great interest, Russia has another thing leading the pack, that up-and-comers can take a page out of the book of: Matilda Shnurova, who shows that if you want something bad enough, you can make it happen if you work hard and leave the people who doubt you at the door. 
So ladies and especially gentlemen take notes: Matilda Shnurova shows you how it's done – and luckily for us, at the age of 33 this is just the start of her empire. A true boss lady needs no translation.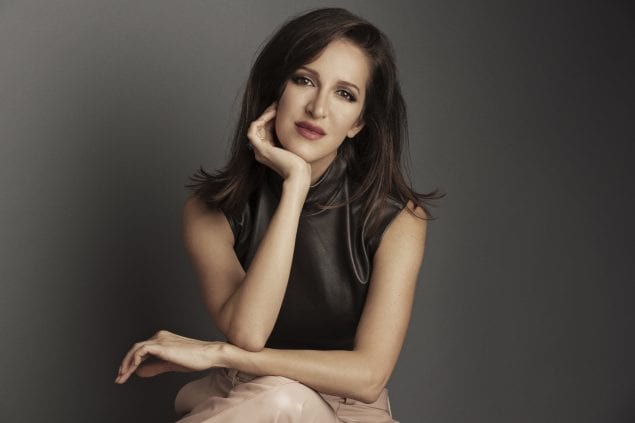 Daniel S. Bahrami
Daniel S. Bahrami is a Barcelona based writer with a background in digital communication and journalism in Copenhagen, Denmark. He has been part of the editorial staff of the biggest Danish fashion magazine, Eurowoman, and has worked freelance for several other publications as well as experience in fashion and gastronomy PR.