[adrotate banner="44"]
Tortilla española, or a Spanish omelette, is about the most quintessential Spanish fare. It can be found in most bars and upscale restaurants in Spain, but it is so easy to make at home, too.
By
Marisel Salazar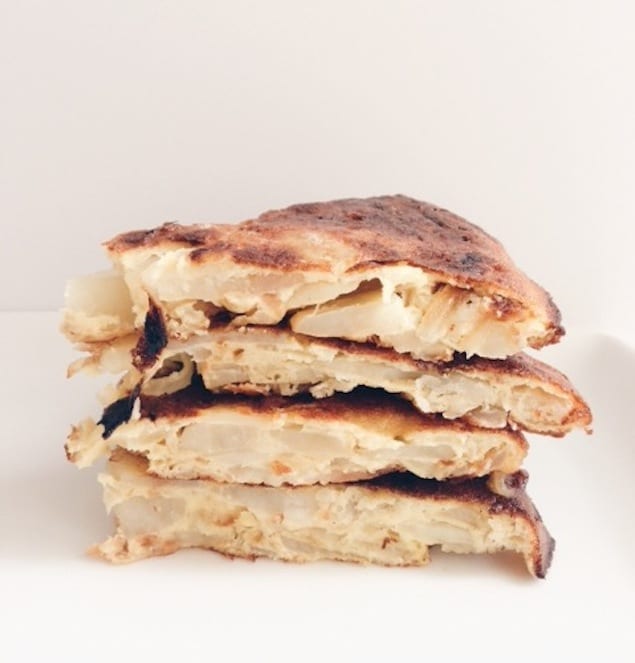 Tortilla española, or a Spanish omelette, is just about the most quintessential common Spanish fare. It can be found in the most grimy cervecería (bar) or upscale restaurant. History documents la tortilla española as dating back to the discovery of the Americas, although it was initially only made with eggs.
In a letter from the conquistador Hernán Cortés to the emperor Carlos V, Cortés explains how the Aztecs sold omelettes of cooked eggs in the markets of Tenochtitlan. The potato, native to South America, was later added to the recipe.
The most traditional recipe simply calls for eggs, olive oil and potatoes, although just about any other ingredient may be added to make it your own. This is a classic preparation of tortilla española, as I learned it from my host mother or señora, Cota, while living in Madrid.
Sip a glass of bright and fruit-driven rioja as you cook, like Marques de Riscal Proximo Rioja 2009. A silky, soft prologue to dinner, this plummy rioja is also a wonderful complement to drink with the humble tortilla española – and affordably priced (<$20).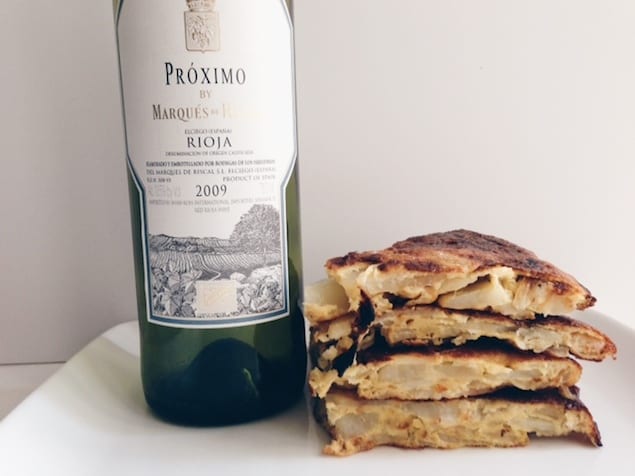 Kitchen Notes: This trifecta of pantry staples quickly comes together to form a fast and easy breakfast, lunch, dinner – or post-party snack. It is like pizza in that it is perfect a day old and cold. Make a couple of tortillas at once – one to eat now and freeze the other for later (it keeps very well wrapped tightly in tin foil).
Print
A Match Made in Heaven — Tortilla Española and Rioja Wine
Tortilla española, or omelette, is quintessential Spanish fare. It can be found in bars and upscale restaurants in Spain. It is so easy to make at home, too.
Author:

Marisel Salazar

Yield:

2

1

x
Category:

Side, Main

Cuisine:

Spanish
2

medium sized potatoes

1

medium sized onion
extra virgin olive oil

4

medium eggs
salt and pepper to taste
Instructions
Peel potatoes and cut into thin slices width-wise; place into a bowl and mix with a little salt.
Peel and cut onion into long, thin slices.
Heat about 1/4 to 1/2 inch of olive oil into the large frying pan on a medium level flame.
Slightly brown the onions, separating the slices using a wooden spoon. Tip: The oil is ready when you throw in a little slice of onion and bubbles form around it.
Once the onions are slightly browned, add potatoes; stir often.
Cook until potatoes soften and are semi-transparent; remove from heat.
Beat eggs in the medium-sized bowl.
Using a slotted spoon, scoop out the onions and potatoes, draining them of the olive oil; place in bowl with the beaten eggs and mix until just combined with a few dashes of salt.
Thoroughly coat a separate small to medium frying pan using some of the leftover olive oil from the potatoes and onions; heat on a medium level flame.
Pour the potato, onion and egg mixture into the pan, forming it into the round shape of the pan with a fork.
Cook for 3-5 minutes or until bottom of tortilla is golden brown (use a spatula to lift up the bottom and check).
Once the bottom is cooked, cover the pan with a lid, flip the tortilla over onto the top and gently place back into the small pan to finish cooking the other side, 3-5 minutes.
Serve warm with bread or sliced chorizo and add salt to taste. And of course, a glass of rioja.

[adrotate banner="43″]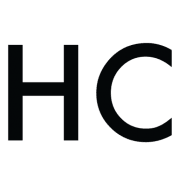 Marisel Salazar
Marisel Salazar lives and works in New York City as a food writer, enthusiastic home chef and restaurant habitué. She comes to NYC by way of Panama and Japan, which imparted on her a deep love of tortillas (the thick, fried sort), sashimi and noodles.