A savory twist for that doughnut pan, creamy mashed potatoes baked into rings. This is perfect for kids and the answer to giving those Thanksgiving leftovers a little makeover.
By Abby Himes
Creamy mashed potatoes piped into a doughnut pan and baked into rings, perfect for kids or just to add a fun twist to dinner tonight.
Ingredients
5 Gold Potatoes, peeled and quartered
2 teaspoons Garlic, minced
2 Tablespoons Onion, minced
1-2 Tablespoons Parmesan, grated and/or crumbled
2 Tablespoon Milk
1 Tablespoon Butter
1 teaspoon Salt
½ teaspoon Pepper
Cooking Spray
Zip lock bag or piping bag
Instructions
Preheat your oven to 350 degrees F. Fill a large pot with water, about halfway up the pot, set over high heat to bring to a boil. Peel and chop the potatoes, add to the boiling water and cook until fork tender.
Chop the onion and garlic. Grate the cheese. Once the potatoes are done, drain the water and add the potatoes to a mixing bowl.
Start to whip the potatoes on medium speed adding in the butter first, then the onions, garlic, parmesan, salt and pepper, and finally the milk. Turn the speed up high and whip for a minute until fluffy.
Spray the donut pan with cooking spray and set aside. Spoon the potatoes into a piping bag or ziplock bag with the end cut off. Pipe two rings in each cup and lightly press down to push together.
Bake for 25 minutes. To get them out of the pan you can try tilting it to get them to fall out or gently encourage them out with a fork.
Enjoy!
Notes
Inspired by Spoon Fork Bacon Makes about 10 Rings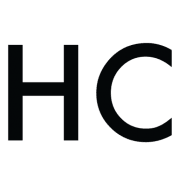 Abby Himes
Abby can be found cruising her local farmer's market and co-op looking for fresh, new, flavors and sustainable options. She sees food as an adventure, and is always excited to try something new. Abby is also the creator and voice behind the food blog, Seaweed & Sassafras.