Mashed Potato Cakes Recipe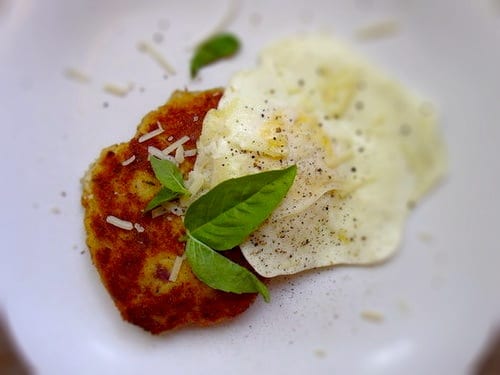 Finally, here's an easy recipe for turning leftover mashed potatoes into something other than soup.
By Jennifer Abbot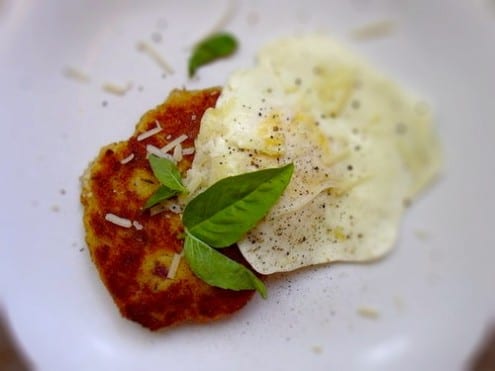 These cakes are simple to mix, quick to cook, and will do wonders for your brunchatude (top it with a poached or fried egg, above, and you're in business!). You can also jazz them up further by mixing in any little bits of cheese you have lying around, goat cheese and cheddar being two excellent choices.
Mashed Potato Cakes Recipe
Finally, here's an easy recipe for turning leftover mashed potatoes into something other than soup.
Ingredients
2 cups leftover cold mashed potatoes
1 egg
1 cup seasoned dry breadcrumbs
butter and olive oil
Instructions
In a medium bowl, combine mashed potatoes and egg and mix well (it should be a little stiff still). Season with salt and pepper if you think the potatoes might be a little bland.
With your hands, form potato mixture into small cakes, about 2.5" in diameter and ½" thick. You'll have 4 to 5 cakes.
Dredge the cakes carefully in dry breadcrumbs, pressing a little to help the breadcrumbs stick.
Heat a nonstick skillet over medium high heat. Melt 1 tablespoon of butter and 1 tablespoon of olive oil together. When the butter stops foaming, add the cakes without crowding (you may need to do two batches). Cook until golden brown on the bottom, about 4 minutes. Carefully turn and cook until the other side is browned, about 4 more minutes. Serve immediately.
Jennifer Abbott
Jennifer Abbott is a writer, music teacher, Southern food enthusiast, and soup aficionado. She lives in New Orleans and blogs about cooking and dining at Food Orleans.