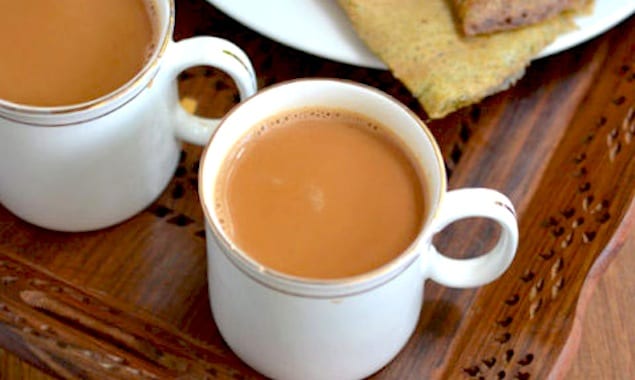 The ease with masala tea powder is if you don't have fresh ginger at home then it comes in handy to have masala chai (tea) instead, make once and it will last for a long time.
By Priti S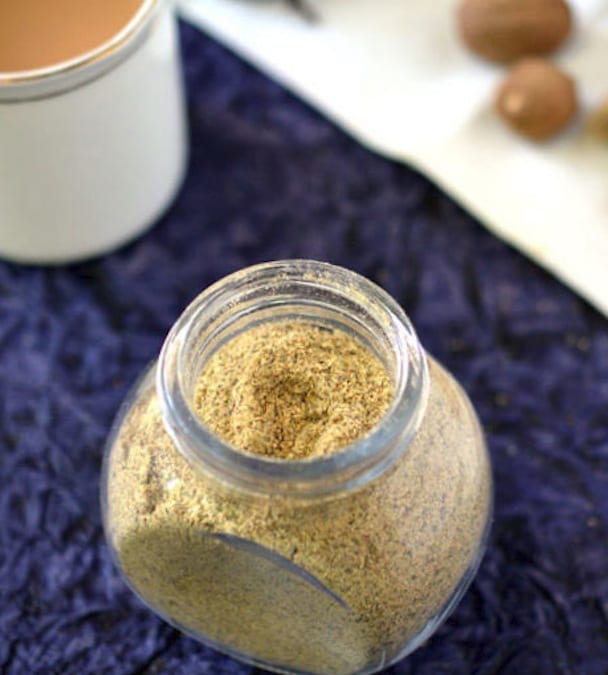 This is the basic tea masala powder recipe, they are a few variations and people always add extra things. The main ingredients in this chai masala powder is dry ginger also known as saunth or soonth. For people in Singapore you can find dry ginger in mustafa. Chai Masala or Masala Tea Powder is an essential part of my pantry, chai or Indian tea is common beverage for us and we start our daily routine with a cup of masala, ginger, cardamom or ginger-cardamom chai/tea. This chai masala powder lasts about eight months to one year. To make three to four cups of tea you only need about 1/4 tsp to 1/2 tsp for making 3-4 of the blend. Other than what is listed in the recipe, you can also add fennel seeds, dried tulsi (holy basil) leaves, black cardamom, star anise etc.

Masala Chai Tea Blend
Ingredients
½ Cup Peppercorn/Kalimirch
¼ Cup Dried Ginger/Saunth/Sakku
20 Green Cardamom/Hari Elachi
3 inch Cinamon Stick/Dalchini
20 Cloves/Laung
½ tsp Grated Nutmeg/Jaiphal
Instructions
Get all ingredients ready and grind into fine powder in coffee blender or mixer.
Sieve powder and collect small pieces from sieve and grind again to fine powder, store in air tight container.
Lasts for about eight months at room temperature.