Maple Butter and Hard Cider Bread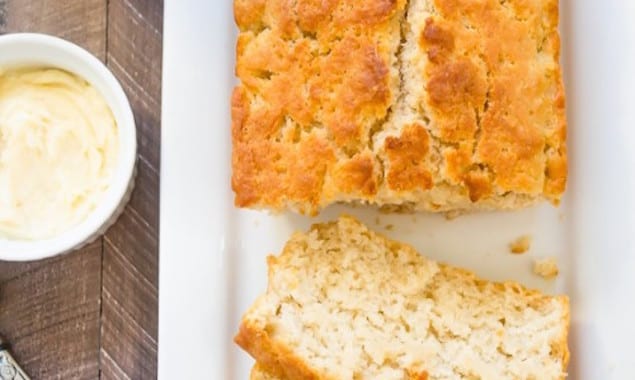 Similar to beer bread, this crisp crusted hard cider bread has great tangy apple flavor. Slather with maple butter and serve with a bowl of chili. You'll be in fall heaven.
By Marcie Bidou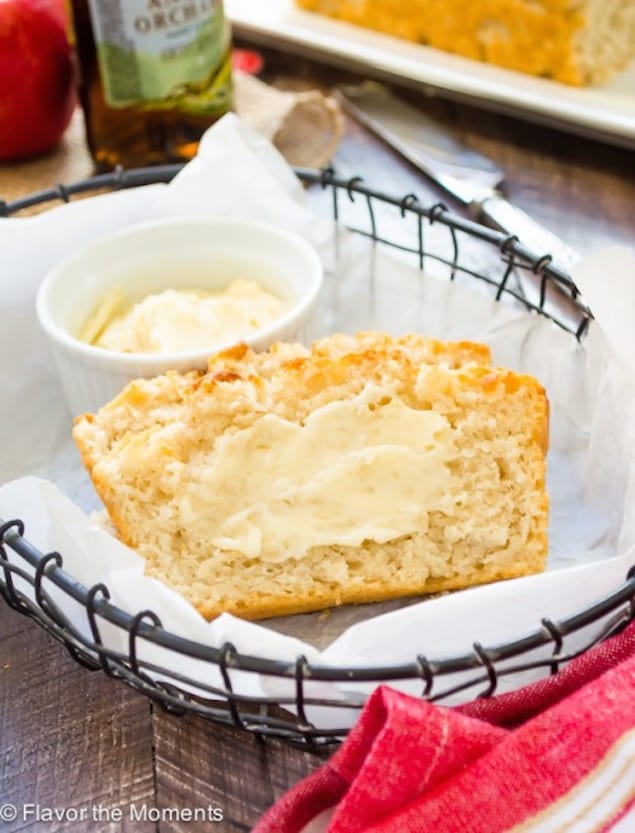 I've been craving apples like nobody's business lately.
Because of this "apple thing", I've been drinking apple ale and hard apple cider on occasion. It's been so warm, and they're so refreshing. Long story short, I decided to make beer bread with hard apple cider instead, and to say I was ecstatic with the results is an understatement.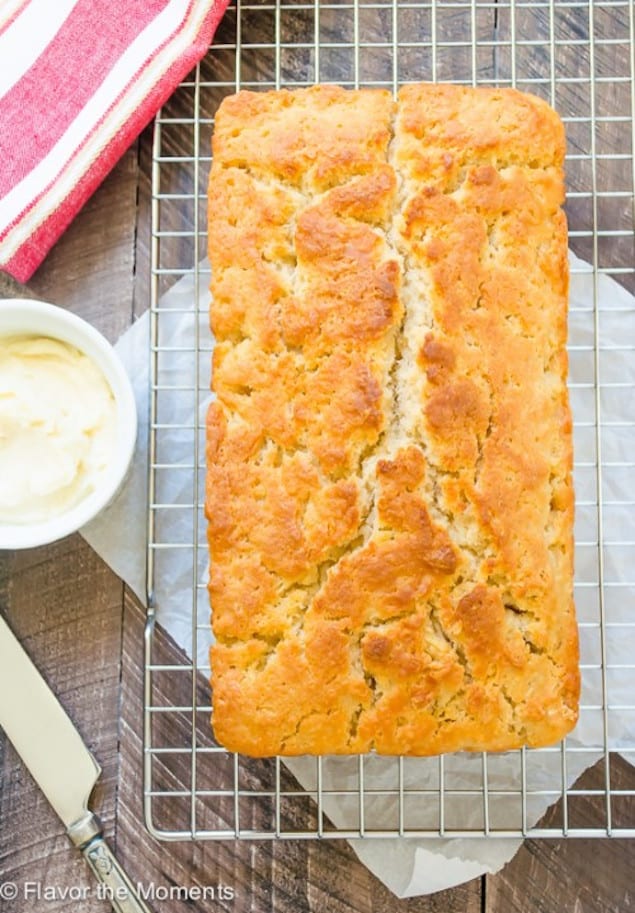 Beer bread is special because it has a great tangy flavor. The hard apple cider gives this bread a really tangy apple flavor — and we're talking big apple flavor! I was really surprised how much the flavor came through, and it really helped satisfy my apple cravings.
The maple butter is the perfect thing to slather on this bread. The sweetness helps balance out the tang. The creamy butter atop a nice, warm slice of this bread is just heaven. Fall heaven.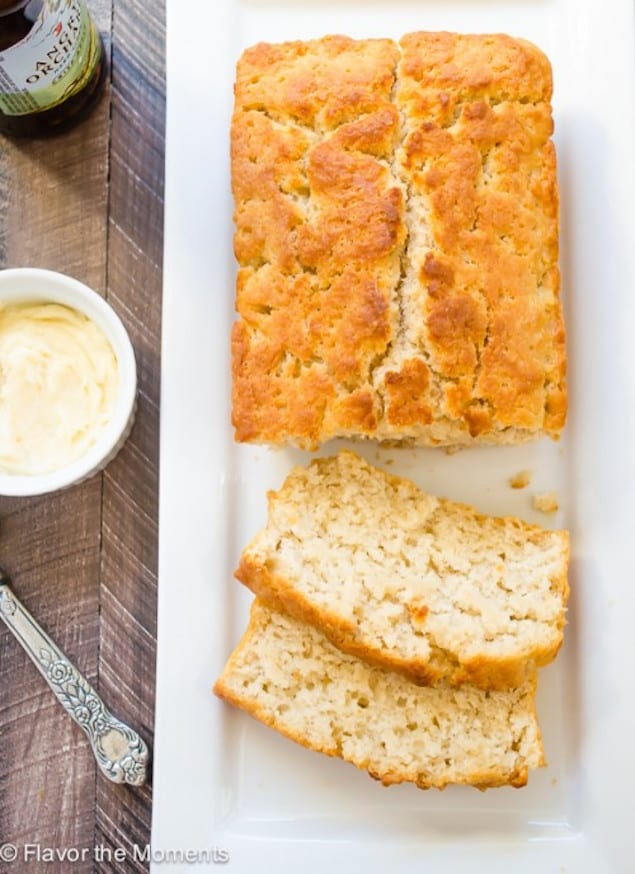 This Hard Cider Bread is the easiest thing in the world to make, and takes only 5 ingredients (not counting the salt, because who counts that?). The bread is extra special due to that rustic, crispy crust — it's just pure comfort food. It's the perfect thing for Game Day served alongside some chili, pulled pork, ribs — you name it! It will be a sure fire hit. I mean, isn't everyone impressed with homemade bread?

Maple Butter and Hard Cider Bread
Similar to beer bread, this crisp crusted hard cider bread has great tangy apple flavor. Slather with maple butter and serve with a bowl of chili.
Recipe Type:
Bread, Baking
Ingredients
For the bread:
3 cups all purpose flour
1 tablespoon baking powder
1½ teaspoons salt
3 tablespoons pure maple syrup
4 tablespoons unsalted butter, melted, and divided
12 ounce bottle hard apple cider (I used Angry Orchard)
For the maple butter:
8 tablespoons butter (1 stick), softened
3 tablespoons pure maple syrup
pinch of salt
Instructions
Preheat the oven to 375 degrees and grease a standard loaf pan with cooking spray.
In a large bowl, whisk together the flour, baking powder, and salt. Add the maple syrup, 3 tablespoons of the melted butter, the hard apple cider, and stir just until combined. Pour the batter into the prepared loaf pan and spread evenly. Drizzle the remaining tablespoon of melted butter over the top, and bake on the middle rack of the oven for 45-55 minutes, or until a toothpick inserted into the center comes out clean. Cool on a wire rack for 10 minutes, then remove from the pan and cool completely.
Prepare the maple butter:
Beat the 8 tablespoons softened butter with the maple syrup and pinch of salt until combined and place in a bowl. Allow to solidify at room temperature. Serve softened with the beer bread, and enjoy!
Notes
The maple syrup may be substituted for honey in the bread and the butter.
Recipe adapted from King Arthur Flour
Marcie Bidou
I'm a wife, mother, and food blogger, residing in the San Francisco Bay Area. I graduated from culinary school in March 2014, and I'm a food blogger at flavorthemoments.com, where I publish a combination of my own recipes and adaptions of others. My style of food is fresh, seasonal, and always homemade.