Mango-Pineapple Popsicles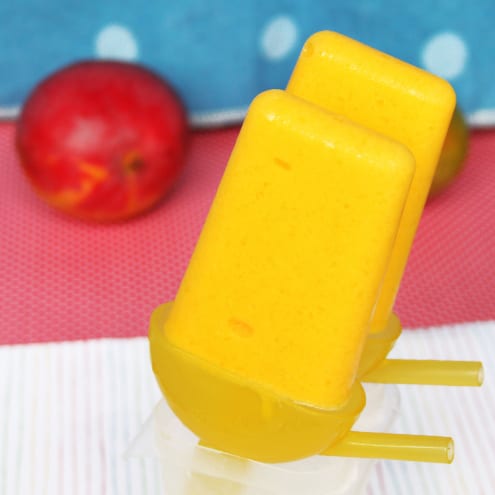 These mango-pineapple smoothies-turned Popsicles are sweet, refreshing, and one of the best treats around.
By Kelsey Hilts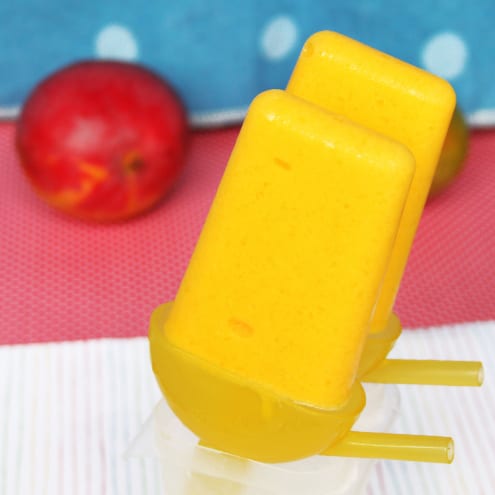 We often freeze leftover smoothies into Popsicles and now that the summer sun is here, we will start making smoothies just for that reason.
Mango-Pineapple Popsicles
These mango-pineapple smoothies-turned Popsicles are sweet, refreshing, and one of the best treats around.
Ingredients
2 mangoes
1 cup frozen (or fresh) pineapple
1-2 cups ice cubes, depending on your consistency preference
½ cup orange juice
6 ounces plain low-fat Greek yogurt (or vanilla yogurt if you like a sweeter smoothie)
Instructions
Blend the ingredients until smooth, adding ice to consistency.
Pour the smoothie into popsicle molds and freeze until solid.
*The serving size depends on the size of popsicle molds.
Kelsey Hilts
Kelsey Hilts is the founder of Itsy Bitsy Foodies, an online resource for families looking for ways to spend more time together enjoying food and exploring the world beyond the children's menu.