Sweet mango, fresh mint, and crispy peas with watercress make for a sublime salad in a beautiful dressing. A great way to show off your garden's herbs!
By Abbe Odenwalder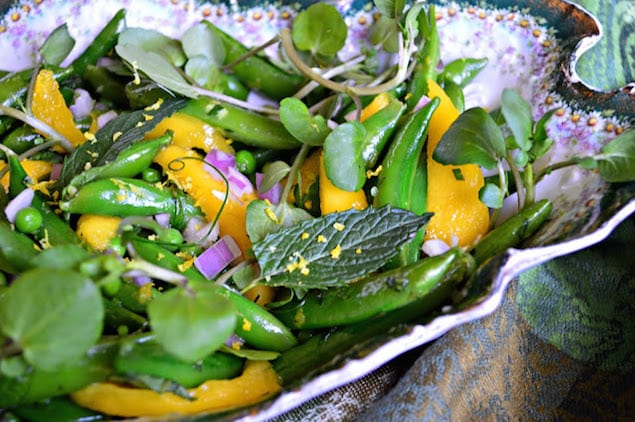 Before sweet pea season totally leaves us, I must pass on this fabulous recipe for pea salad. I've always loved peas. I used to love growing peas in the garden. Those peas never made it to the dinner table though. They were always scarfed down straight from the vine; the best way to eat peas in my opinion.
Peas are a great way to add color and texture to any dish.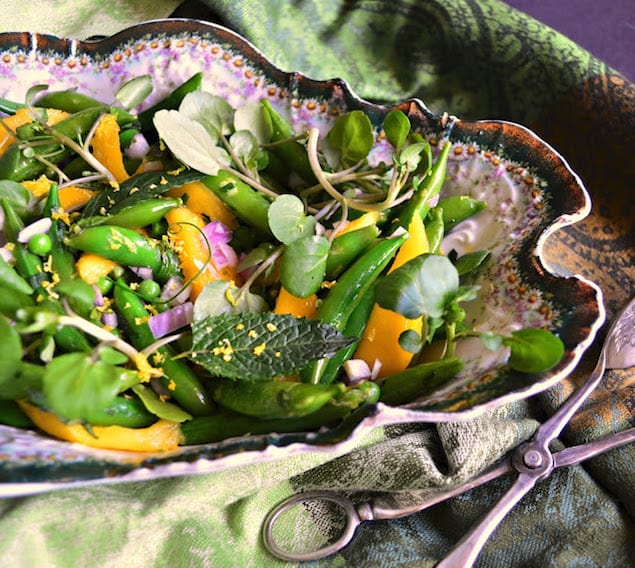 See Also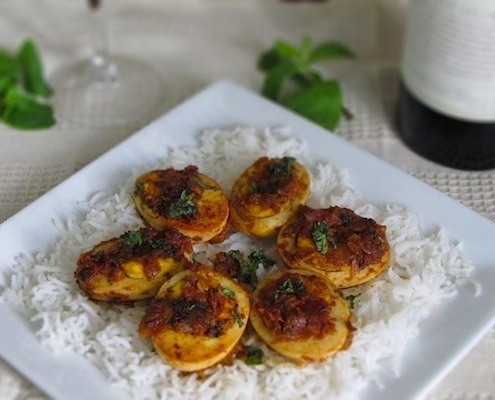 I bought some fresh English Sugar peas as well. Upon coming home and discovering a mango needing a home, a little light bulb went off in my head and this salad was born. I made it t0 accompany crab cakes but this salad could easily become a main course with the addition of some goat's cheese or even a burrata.
I have a lot of mint growing in the garden and I love using it. This salad is a perfect receptacle of fresh green mint. Combine the watercress with peas and mint and the sweetness of mango-oh my-and you have a salad that is happy. Well, if there is such thing as a happy salad. But I forgot to tell you about the dressing. I've used the dressing before on this cabbage salad. This dressing sings! Well, it doesn't really sing. But it will have you singing and figuring out all the ways you can use it. Yes, this salad is the perfect way to celebrate the end of spring and say hello summer!

Mango, Mint, and Pea Salad
Sweet mango, fresh mint, and crispy peas with watercress make for a sublime salad in a beautiful dressing. A great way to show off your garden's herbs!
Ingredients
Salad:
8 oz fresh green peas, such as Sugar Snaps, English Peas or even Snow Peas
10 oz shelled peas (If using frozen, just thaw them according to package directions)
2-4 T fresh chopped mint
A couple big handfuls of watercress (optional)
1 Mango, sliced
½ c chopped red onion
Optional: Buratta or goat cheese
Dressing:
¼ c extra virgin olive oil
3 T maple syrup
Zest of 1 lemon
Juice of 2 lemons
1 minced garlic clove
¼ t kosher salt
¼ t freshly ground black pepper
Instructions
Combine all salad ingredients in a large bowl.
To make dressing combine all dressing ingredients in a small jar. Shake to combine. Toss about ½ of dressing with pea salad about 30 minutes before serving. You will have some left over. But that's OK. You can use it on another salad!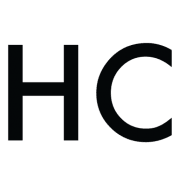 Abbe Odenwalder
I grew up with a spoon in my mouth. I talked with one in there too. Ketchup on steak, Kool-Aid, and Western French dressing were necessities in my early years. Growing up in a small town in Illinois required a love of Wally's hamburgers, A and W sauce buns, and Monical's pizza. Throw in a few church dinners, some good Italian friends, and one has the making of a gourmet. Right? And me; a good Jewish girl! Luckily, my parents cast me adrift to see the world when I was in my teens. I quickly discovered the best way to explore was with "that spoon" in my mouth. As I moved West to higher altitudes, cooking seemed the best way to continue my exploration; and, experimenting on family guinea pigs has never stopped. Of course, it was a bit of a challenge when they left for college; so my daughter suggested a blog. With infinite wisdom, I of course said yes; not having a clue to what "blog" even meant. Now with a son spreading wings in Shanghai and the "suggestor" on the East coast, I must say it was a good idea, indeed! So here I am. Still cookin' through life, one bite at a time! With that spoon still in my mouth!