Freshly made soda is not only an easy way to stay cool, but also a great way to show of your creative side.
By Alisha Randell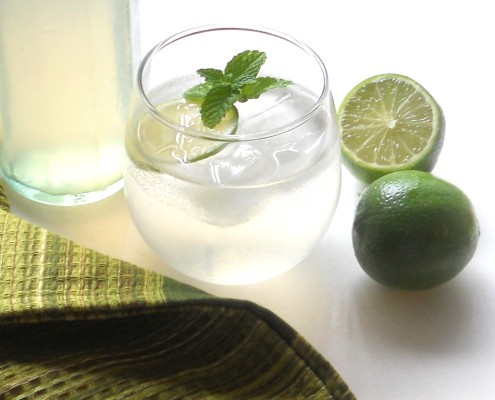 Sure there are a good many sodas to choose from on the market these days, and even a few "naturally" based products. But since most brand name soda or soft drinks have the ability through licensing and patent to hide their formula, hence primary ingredients, do we really know what we are consuming?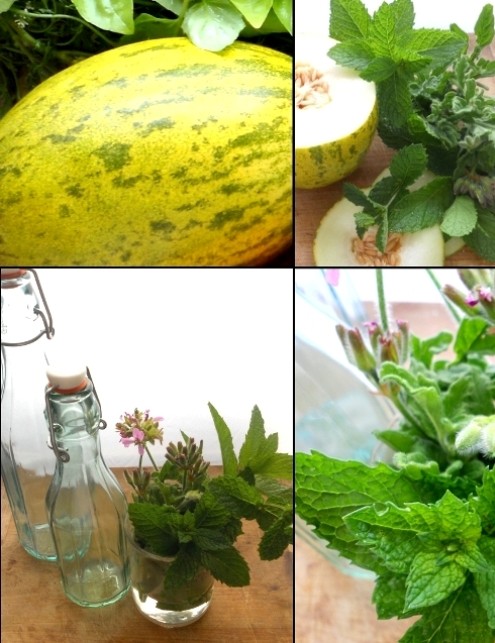 Making your own soda is also a great way to use up leftover  fruits, herbs or what ever you have available to you. Or perhaps, like I, you have an over abundance of certain herbs crowding out some other more docile plants in your garden.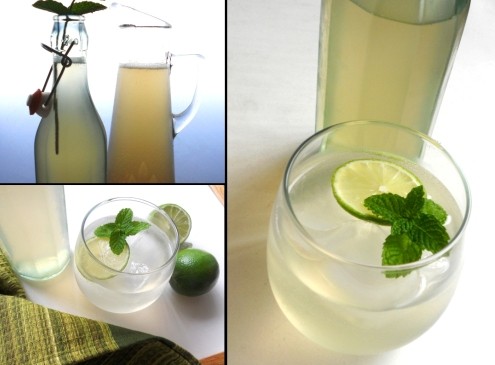 You can mix and match your sodas by making multiple simple syrups allowing for a variety. And since your simple syrups will last about a month refrigerated you can keep them on hand for other uses. Or just stock up on some sparkling water and sip at your leisure.

Mango Melon and Lime Soda with Mint and Geranium
Cool and Refreshing Homemade Soda
Ingredients
1 mango melon, peeled and seeded
10-15 large spearmint leaves
1 medium bunch geranium leaves and flowers
2 cups (500 ml) water
2 cups (500 ml) raw sugar
2 fresh limes, juiced
2 ltr sparkling water
Chilled pitcher of soda glasses
Ice
Instructions
Roughly chop your melon and set aside. Tear mint ans geranium leaves to release essential oils.
Place 2 cups (500 ml)of water into a sauce pan then add melon, herbs and sugar bringing to a low boil over medium heat. Reduce heat and simmer for an additional 3-5 minutes, then remove from heat and allow to steep for 20 minutes.
Strain mixture through a fine mesh sieve until syrup is clear of debris. Add lime juice and stir until incorporated. Refrigerate syrup until well chilled.
When ready to serve mix ½ cup (125 ml) simple syrup to two cups sparkling water. Or start with a lesser amount of syrup until desired taste is acquired.
Notes
Chill your simple syrup completely prior to preparing your soda. Serve immediately once sparkling water is added to syrup.