This salad dressing is so delicious and unexpected. If you have fresh mangoes lying around without a place to go, the solution is right here.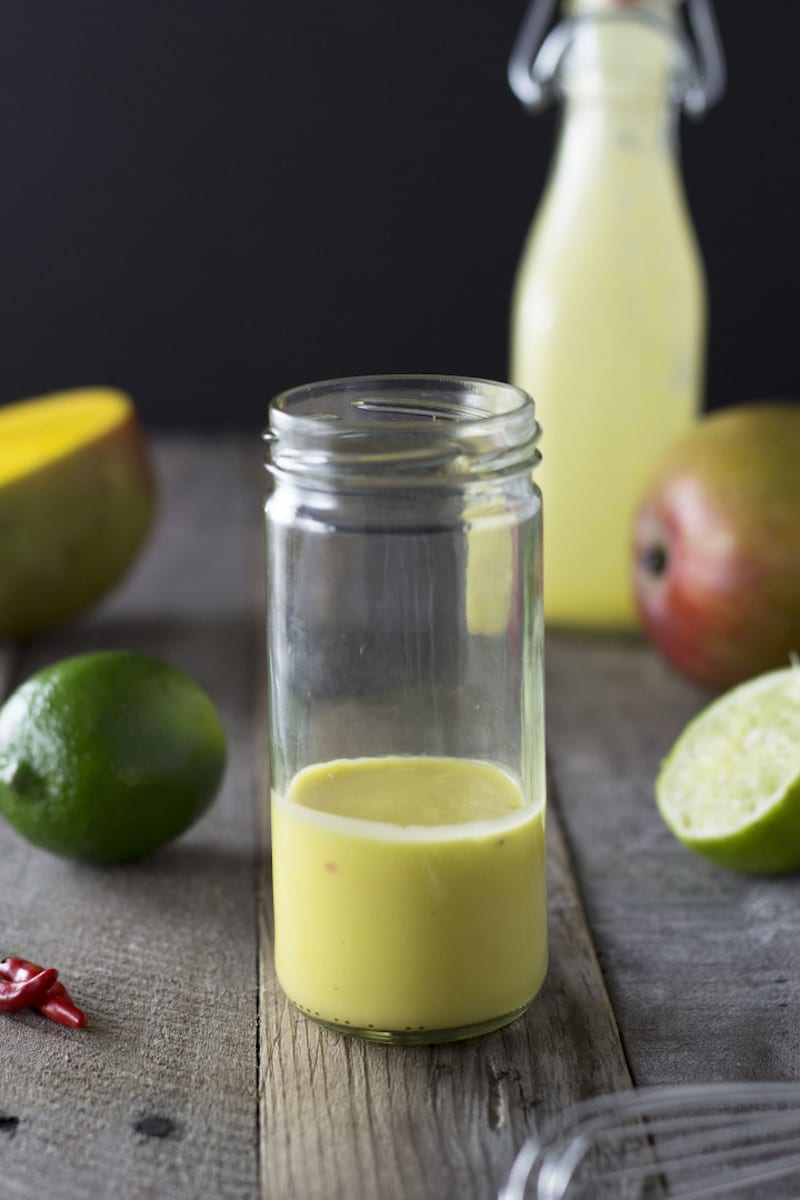 This salad dressing is definitely a must-try! It's sweet and slightly tangy with a kick of heat. If you're not sure where to use this, I suggest making my delicious Sesame-Crusted Tuna Salad. You could also substitute the tuna with some grilled shrimp, or simply keep it vegetarian with just lettuce, cucumbers, and avocados.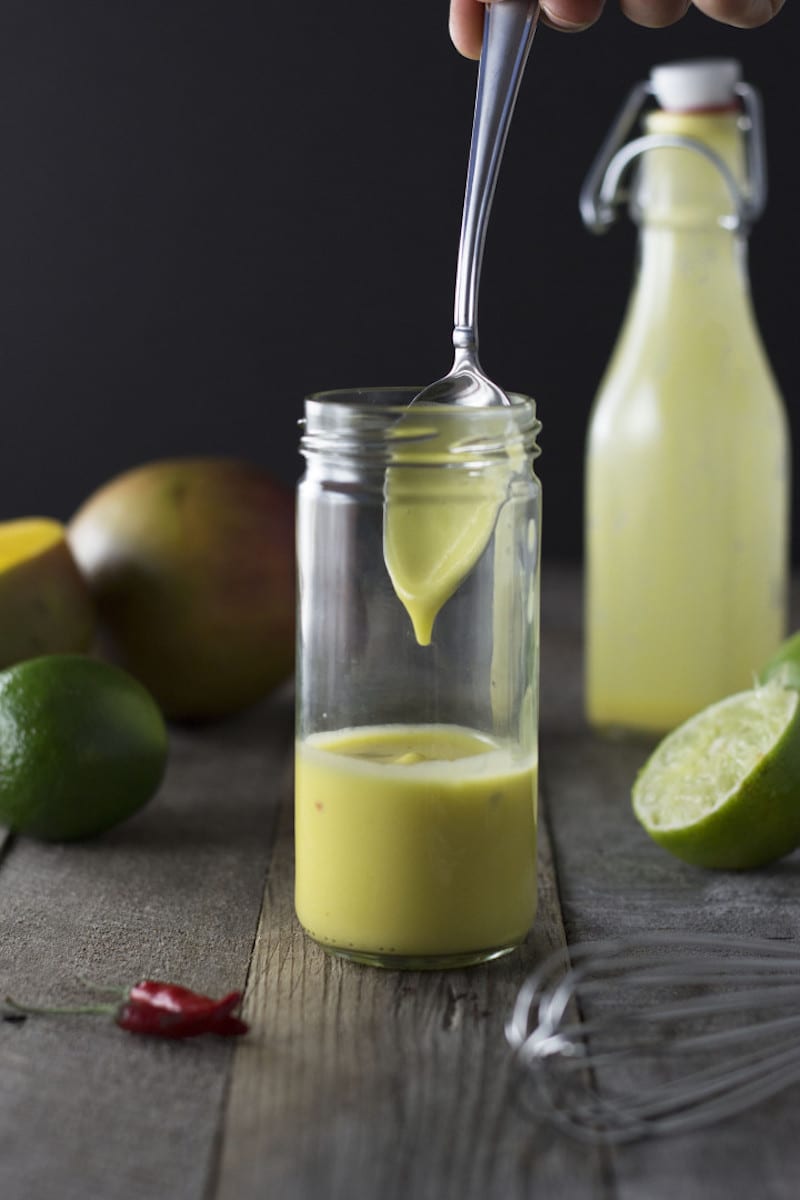 No matter where you use this dressing, I think it'll help you imagine the warm spring and early summer days ahead of us. Maybe it's my Florida Keys post, but all I can imagine is lying on the beach with a cocktail in hand (the perfect salad chaser). Hope you give this one a try!

Mango and Lime Dressing
Ingredients
1C ripe mango, cut into ½ inch cubes
¼- ½ tsp finely chopped hot red chili pepper
2T lime juice
1 tsp rice vinegar
2T canola or vegetable oil
1 tsp sesame oil (or additional canola oil)
Kosher salt & fresh cracked pepper
Instructions
In a food processor, puree together the mango and chili. Strain through a sieve to remove any fibrous pulp. Return to food processor or a blender. Add lime juice and vinegar and pulse to combine. Slowly stream in oils, while machine is running. Season with salt and pepper, to taste. Enjoy.