Malted Milk Chocolate Cake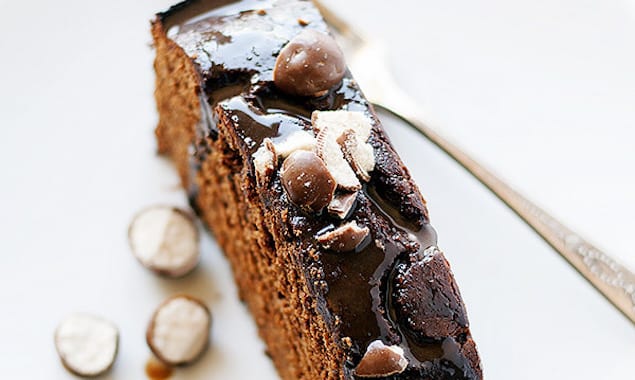 A quick chocolate loaf cake is doused in chocolate glaze for a glistening, delicious finished with crushed malted milk candies.
By Heather Kinnaird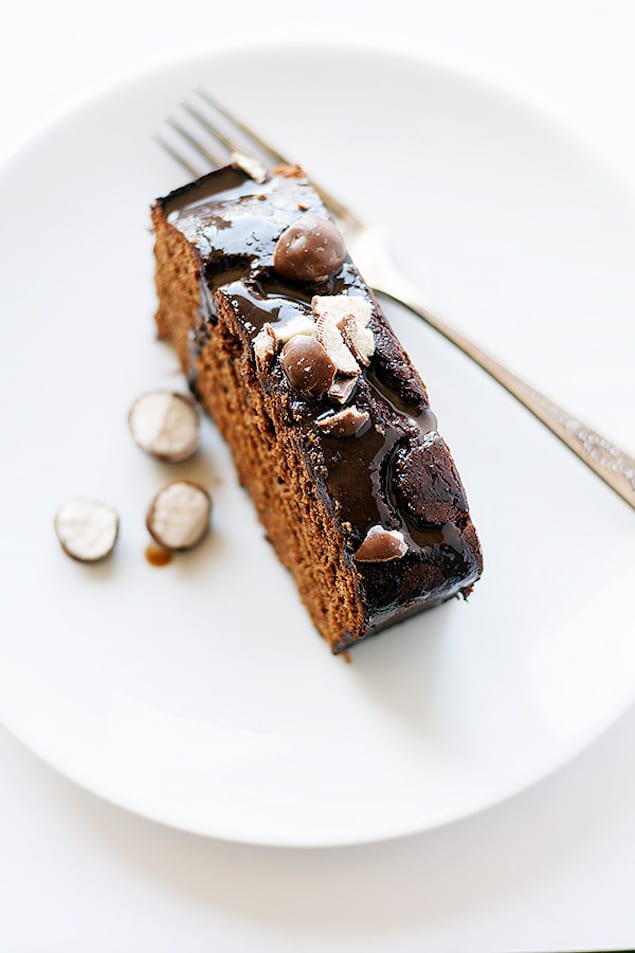 This malted chocolate cake is sure to become a family favorite, and would make a delicious dessert for any occasion.

Malted Milk Chocolate Cake
A quick chocolate loaf cake is doused in chocolate glaze for a glistening, delicious finished with crushed malted milk candies. adapted from bon appetit
Recipe Type:
Dessert, Baking, Cake, Chocolate
Ingredients
1 cup cake flour
¾ cup cocoa powder
¼ cup malted milk powder
1 tsp salt
1 tsp baking powder
½ cup (1 stick) butter, softened
1 cup sugar
3 eggs, room temperature
1 tsp vanilla
½ cup milk
for the glaze -
3 ounces chocolate, chopped
½ cup cream
¼ cup malted milk powder
chopped malted milk balls for topping
Instructions
pre-heat the oven to 350 F.
spray loaf pan with non-stick cooking spray
in a large bowl sift together the flour, cocoa powder, malted milk powder,baking powder, and salt
in the bowl of a stand mixer cream together the butter and sugar on medium speed until light and fluffy - 2-3 minutes
add the eggs, one at a time, beat well after each addition
beat in the vanilla
reduce mixer speed to low, and add the ½ of the flour mixture, followed by the milk, and the remaining flour
mix just until combined
pour into prepared loaf pan, and smooth the top
bake 45 - 55 minutes
allow cake to cool completely in the pan
to make the glaze -
whisk together the cream and malted milk powder, bring to a simmer
pour cream over the chopped chocolate, and allow to sit 5 minutes
whisk until smooth
place cake on a rack set over a baking pan
pour on the glaze, allowing to drip over the sides
top with the chopped malted milk balls
Heather Kinnaird
Heather Kinnaird is the blogger behind French Press, a blog dedicated to family friendly meals, sweet treats, and homemade versions of store bought classics. When she's not in the kitchen you 'll probably find Heather chasing after her kids, three dogs, 6 chickens, and sometimes all of the above.