Marjolaine is a cake with beautiful play of textures between smooth and chewy, soft and crunchy that you get all in one bite.
By Michelle Rose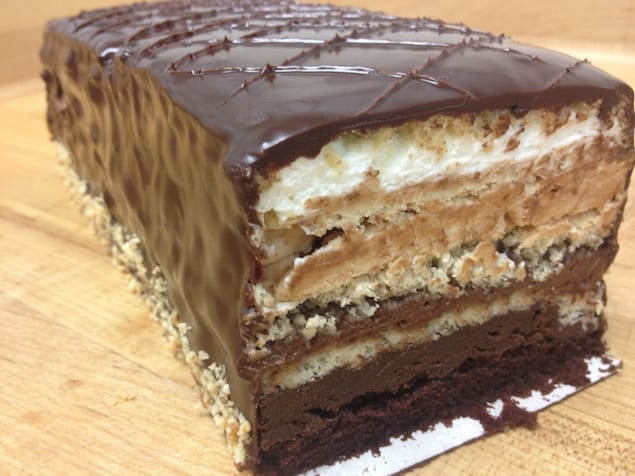 To call something the world's greatest cake is a pretty lofty statement, but I stand by it. I had my first marjolaine while traveling through Lyon, and have never forgotten that very first bite. I have since had my fair share of marjolaines and few have ever disappointed me. The contrast between smooth and chewy, soft and crunchy is a play of textures you get all in one bite.
While the possibilities for making marjolaine are endless, my favourite is still the original. Delicious layers of chocolate sponge, chewy almond dacquoise, praline buttercream, ganache and flavoured cream all work perfectly to balance and compliment eachother.s The flavoured cream works to balance the richness of the ganache, the praline balances out the chocolate and the chewy dacquoise contrasts with the soft chocolate sponge and smooth buttercream.
See Also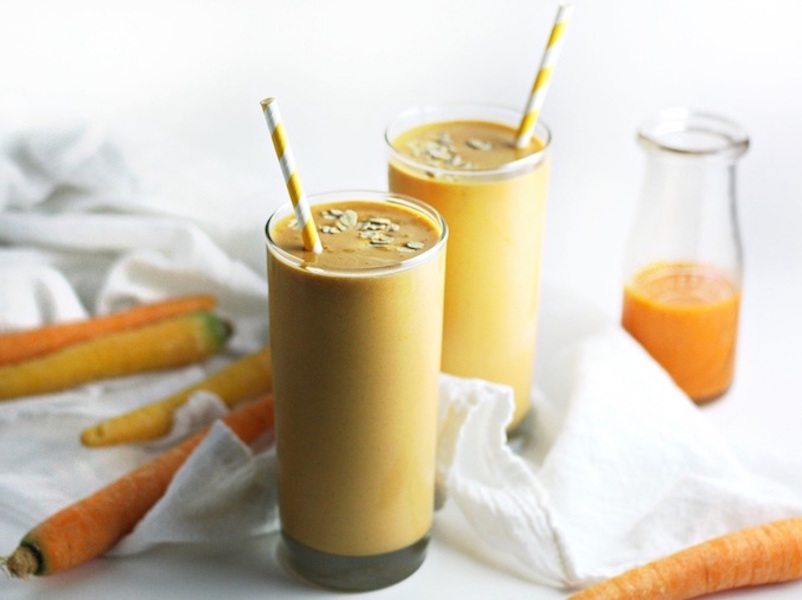 While this cake is a test in time and patience, it is well worth the effort in its simplicity and flavour. Like I said this is quite possibly the world's greatest cake after all. With fall here and winter on the way, this is the perfect reason to spend some time in the kitchen and cheer your soul for the impending cold.

Making Marjolaine: The Greatest Almond Dacquoise Cake
Marjolaine is a cake with beautiful play of textures between smooth and chewy, soft and crunchy that you get all in one bite.
Recipe Type:
Dessert, baking
Ingredients
Chocolate Cake (one half sheet pan)
110g all purpose flour
200g granulated sugar
33g cocoa powder
1 tsp baking soda
½ tsp baking powder
½ tsp salt
125g buttermilk
55g vegetable oil
1 egg
½ tsp vanilla extract
120g fresh brewed coffee
Almond Dacquoise
300g egg whites
300g granulated sugar
300g almond flour
Praline Buttercream
150g egg whites
300g granulated sugar
150ml water
75g granulated sugar
450g butter, softened
150g praline paste
Ganache
125 g chopped chocolate
125 ml heavy cream
Creme d'Or (prepare this right before you are ready to assemble as it will seize upon standing)
200g chocolate, chopped
200 ml heavy cream
Stabilized Whipped Cream
300 ml heavy Cream
75g powdered sugar
100g devonshire cream
2 tbsp frangelico (or to taste)
Instructions
Chocolate Cake (one half sheet pan)
Preheat oven to 350F
Sift all your dry ingredients and place in a mixer with the paddle attachment
Combine all your wet ingredients and mix well. Turn mixer on medium low speed and add your wet ingredients to your dry slowly to avoid any lumps
Prepare your half sheet pan. Spray with nonstick cooking spray and line with parchment paper. Pour your cake batter into the sheetpan and spread into a thin layer with an offset spatula
Bake for 8-10 minutes, rotating half way through. Set aside and let cool to room temperature.
Almond Dacquoise
Spray two half sheet pans with nonstick cooking spray
Draw eight 4 x 12 inch rectangles (4 per half sheet pan) and turn parchment paper over and place on the greased sheet pan
In a mixer with a whip attachment, whip egg whites until frothy. Add sugar and whip to stiff peaks
Gently fold in almond flour, being careful not to deflate the meringue
Immediately pipe batter onto the parchment lined baking sheets using the rectangles as a guideline. The batter spreads slightly so keep inside the lines
Bake at 225F until slightly brown and completely dry. Let cool to room temperature
Praline Buttercream
Combine 300g sugar and water in a saucepan and gently stir to dissolve, clean the sides of the pan with a wet brush to make sure there is no sugar that may crystallize
When sugar starts to bubble, combine the egg whites and remaining sugar in a mixer and mix on medium low speed. Once sugar reaches 235F take it off the heat and add slowly to the side of the mixer avoiding the whisk. Turn speed to high until meringue is stiff and glossy.
Add softened butter and whisk until smooth. At first the buttercream will look broken. Keep whipping, it will come together evenutally. Don't be worried and do not throw it away.
Add praline paste. Refrigerate until ready to use. To soften to room temperature again use paddle attachment to re-whip. If it is breaking use a blowtorch along the underside of the bowl to re-emulsify. If you don't have a blowtorch, just keep paddling. It will come together again
Ganache
Heat heavy cream and bring to boil.
Put chopped chocolate into a bowl and pour heavy cream over the chocolate. Let sit for a minute and gently whisk to incorporate. Set aside for a few hours to thicken
Creme d'Or (prepare this right before you are ready to assemble as it will seize upon standing)
Whip cream to medium peak and let sit at room temperature for a few minutes
Bring water to a simmer in small pot. Put chopped chocolate in a small bowl, turn heat off and place bowl on top of the pot to melt the chocolate.
Combine into whipped cream
Stabilized Whipped Cream
Whip cream and sugar to soft peak and add devonshire cream. Whip to stiff peak and add frangelico.
Assembly
Put buttercream, ganache, creme d'or and stabilized whip cream into piping bags. (no particular tips needed, just cut an opening to pipe)
Cut strips of cake the into 4×12 inch slices. You will have 2 extra slices. Pick the slices that are most even
Pipe the ganache on top of the cakes
Place one piece of dacquoise on top of each cake
Pipe the creme d'or on top of the dacquoise layer
Place another piece of dacquoise on top of the creme d'or
Pipe praline buttercream on top of the dacquoise
Layer another strip of dacquoise on top of the buttercream
Pipe stabilized whipped cream over dacquoise and top with final piece of dacquoise
Trim sides of cake to make them even
Use remaining praline buttercream to ice the cake.
Pipe remaining ganache into a bowl and melt ganache so that it is pourable. Take care not to burn the ganache. 30 seconds should do it
Pour ganache over cake taking care to cover the sides.
Let set a couple minutes then using a serrated knife make an imprint of a crosshatch pattern on top of the cake
Place ground hazelnuts around the edges
Let cake sit in the refrigerator for a couple hours to allow the dacquoise to soften and become chewy
Cut thin slices using a serrated knife to allow for easy cutting through dacquoise layers. Note Keep layers thin so your cake doesn't end up being too tall. Unglazed marjolaines can be assembled and frozen to be glazed at a later date.
Michelle Rose
After quitting her job, Michelle packed a bag and set off on a four year trip around the world. The one souvenir she brought back: a love of food and cooking. Taking a cooking class while traveling is the only thing that weighs nothing and stays with you forever. Returning home, she enrolled in the Pastry Arts program at the French Culinary Institute in New York City and has worked in some of North Americas finest restaurants and pastry shops. She currently resides in Toronto where she chronicles her travels and recipes on her blog Sweet Escapes.