Za'atar is a combination of a handful of different spices that packs a punch of flavor. Simply grind and put into a sealed container and sprinkle on almost anything!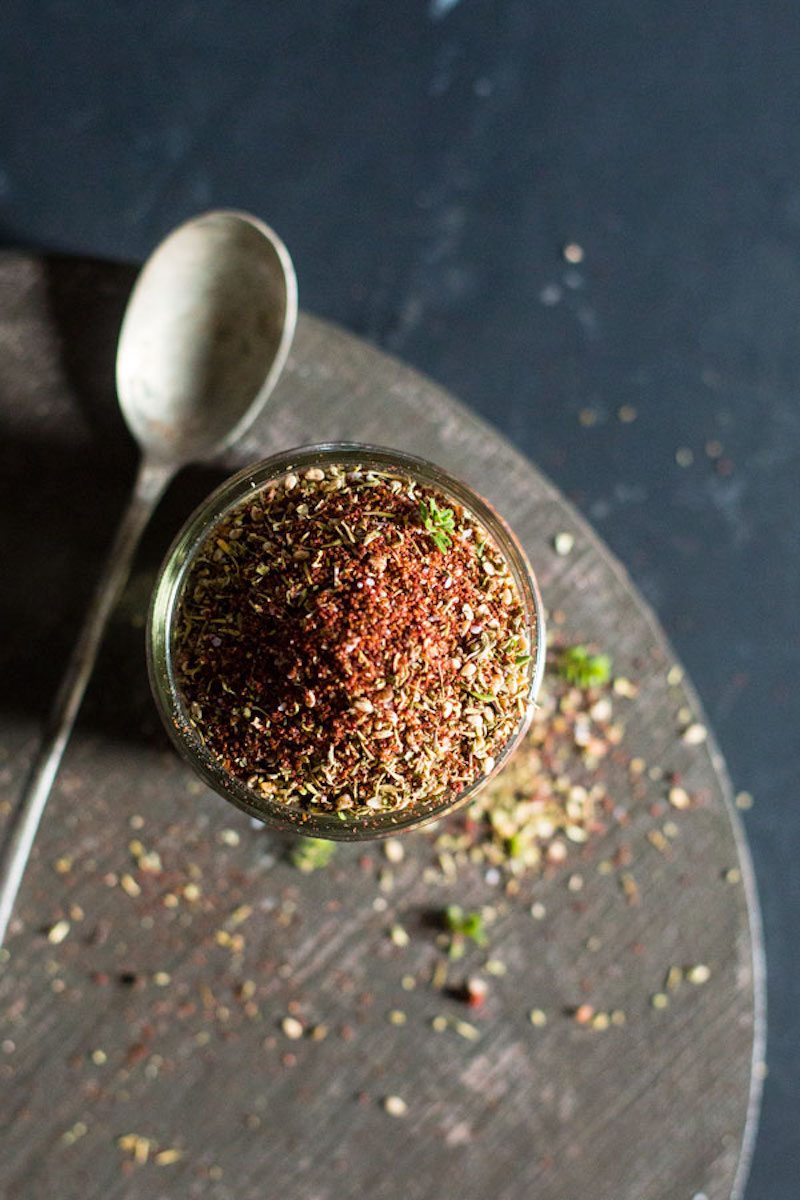 Za'atar spice mix a staple in my pantry made the cut because of its versatility and also because I am addicted to it! I rub them on meat, toss them with sautéed vegetables and stir them into dips and dressings. It also makes for a great edible gift!
How to Make Za'atar
Ingredients
¼ cup Sumac
2 tablespoons thyme (fresh leaves or dried)
1 tablespoon sesame seeds (roasted)
3 tablespoon Oregano (or do marjoram and oregano 50-50. I was out of marjoram so added only oregano)
1 teaspoon Kosher salt
1½ teaspoon Pink Himalayan Salt (personal preference. You can just substitute with Kosher Salt or Sea Salt).
Instructions
Bring all the ingredients together. Toss or stir with a spoon to blend it all together. I personally prefer coarsely grinding them with mortar and pestle.
Transfer to a clean and dry airtight container. Use as required.
Zatar can be used as spice rub on meat and vegetables. Tastes amazing when mixed with extra virgin olive oil as a dip. Can also be used to make dressings for salad.