Joan Nova with a couple of interesting suggestions on how to make your own seasoned salt and sugar.
By Joan Nova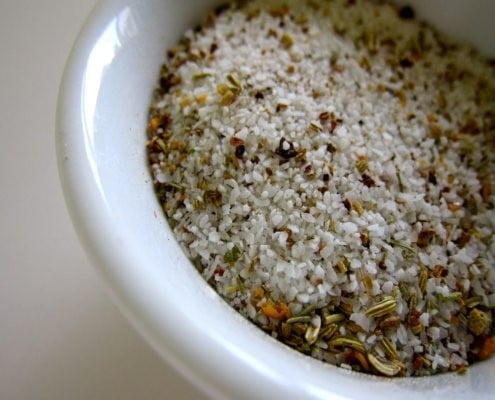 Flavored salts and sugars are all the rage now, but I started making my own house seasoning out of sheer frustration a while back.
If you're like me, you have a cupboard full of infrequently-used spices. The likes of caraway seeds, pumpkin spice, juniper berries, etc. were taking up valuable real estate and it annoyed me to fish around the cabinet, searching for the ones I wanted. So, one day I decided to make my own blend. You know, like the expensive ones you see in the market and say "I could make that". Well, I did!
Recipe
In this blend, I ground 1 teaspoon each of my preferrred spices: fennel seed, star anise, red pepper flakes, and oregano in my favorite kitchen item, the Magic Bullet, and then mixed it thoroughly with 1 cup of coarse salt.
Now all I have to do is grab a pinch. Kitchen efficiency? culinary smarts? or the height of laziness?
Variations
Mexican: salt, chipolte, cumin, oregano, chile
Why not sugars too?
Ground vanilla bean, star anise and turbinado sugar
Clearly, the combinations are endless. Here's a few more ideas:
Porcini Salt: coarse salt, black pepper and ground dried porcini mushrooms
Sun-dried Tomato Salt: coarse salt, sun-dried tomato, red chili flakes, oregano
Cocoa Sugar: turbinado sugar, cocoa, ground vanilla bean
Expresso Sugar: turbinado sugar, coffee granules, ground vanilla bean, star anise (for that Sambuca flavor)

See Also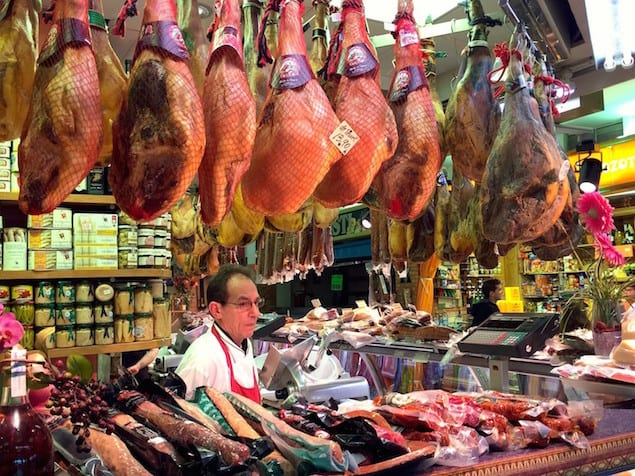 Note: I keep the blends in metal containers on my counter and rarely go into the cabinet these days.
What would you mix to make your favorite spice blend?
Joan Nova
Joan Nova is the publisher of FOODalogue: Meandering Meals, Musings + Travel which melds her lifelong passions for food, travel, photography and publishing. Her culinary style is bold and colorful with finishing touches that take each dish to the next level. She is an active participant in many online food organizations.