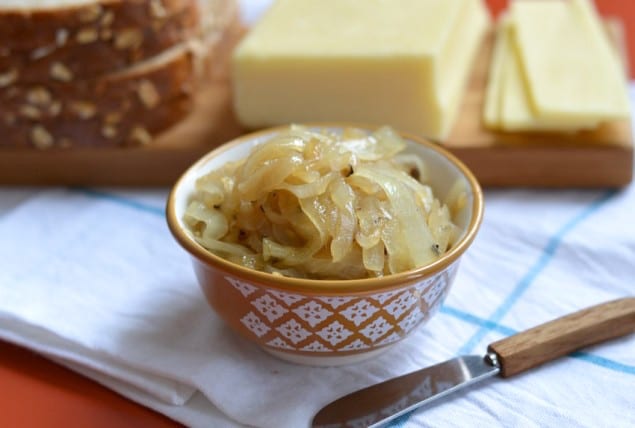 Onion confit is a delicious sweet-savory onion jam originating from France. It's great in warm sandwiches, omelets, and on grilled beef or lamb.
By Alexandra Shytsman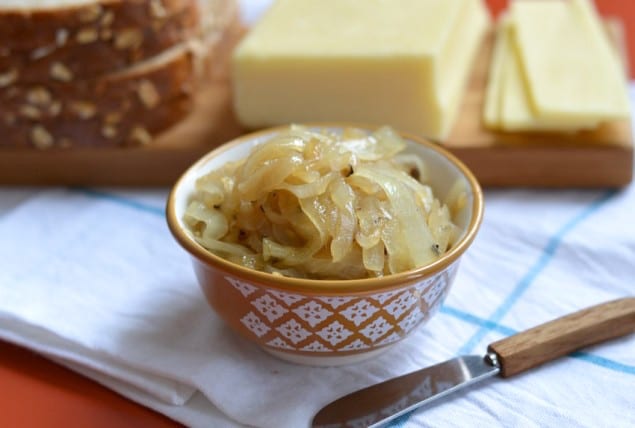 A classic French cooking technique, to confit means to preserve food with salt, sugar, acid, fat, or anything with preservative qualities. We most commonly associate confit with duck, wherein duck legs are preserved in fat, but that's not all this technique has to offer. When I was last in Paris, I bought a jar of confit d'oignons – an incredibly delicious sweet-savory onion jam. It was great in warm sandwiches, omelets, and on grilled red meat; I put it on literally everything and thus it was finished before I could say petit déjeuner.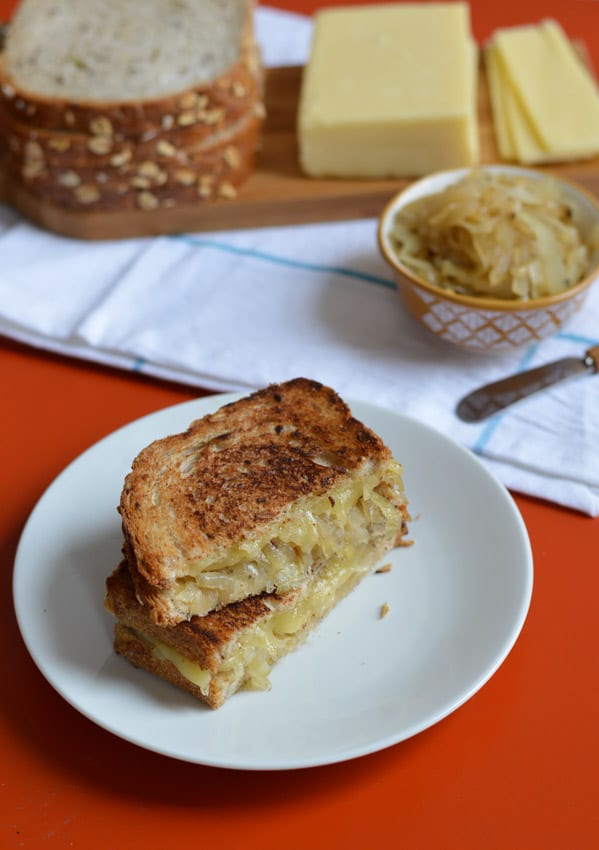 It can be found in specialty food stores stateside, too, but it's just as easily made from scratch. The key things to remember when making it are: to keep the heat very low while cooking the onions, to stir the onions frequently, and not to let them brown.

Onion Confit
Onion confit is both one of the easiest and most sophisticated condiments you will ever make.
Author:
Alexandra Shytsman
Ingredients
2 medium yellow onions, thinly sliced (about 3 cups)
1 tbsp butter
1 tbsp olive oil
½ tsp sea salt
1 tbsp granulated sugar
3 tbsp apple cider vinegar
½ tsp caraway seeds (optional)
Instructions
Add butter and olive oil to a large skillet and heat over a low flame. Add onions and salt and cook, stirring occasionally, until softened and translucent, 15-20 minutes. If onions begin to dry out, add a tablespoon of water.
Add sugar, stir to dissolve, and add vinegar and caraway seeds (if using). Continue cooking over low heat, stirring occasionally, until onions are pasty and caramelized, about 15 min.
Onion confit can be stored in the fridge in an airtight container for up to one week.
Grilled cheese is one of the best ways to enjoy homemade onion confit. For
this version
 I used sharp cheddar, but any good quality melting cheese (think Fontina, Gruyere, Havarti) would be wonderful as well.
Alexandra Shytsman
Alexandra Shytsman is a New York-based recipe developer, food writer, and photographer, and author of The New Baguette, a blog about plant-based cooking for beginners.