Crème fraîche is so delicious to make yourself and is delectable with fresh fruit or as a topping for cakes or pies. From apple pie to taco night, your homemade stash will come in handy.
By Maya Parson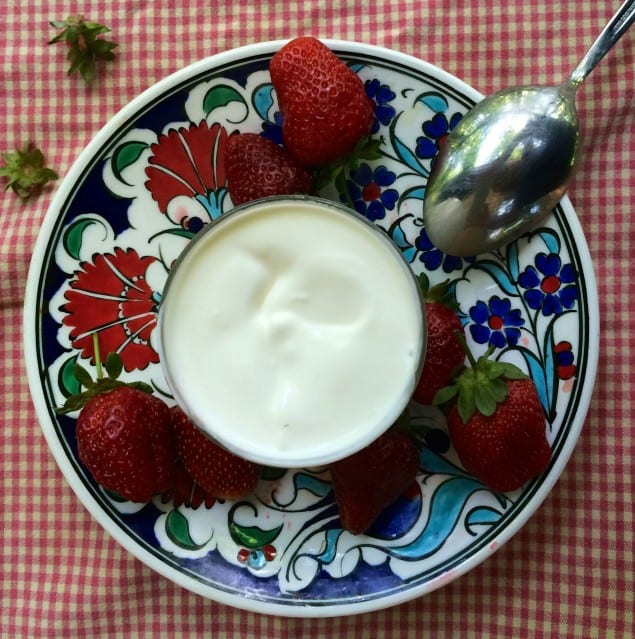 Homemade crème fraîche is delectable with fresh fruit or as a topping for cakes or pies. It is also excellent as an ingredient or finishing touch for savory dishes like eggs, soups, and even tacos.
Once you've made your first jar of homemade crème fraîche you may find yourself in an existential crisis of sorts: How did you not know this was possible? How have you lived without it all these years?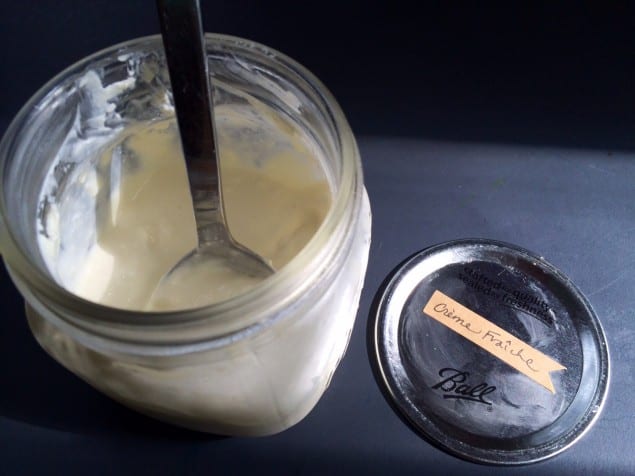 Crème fraîche, despite its name, is closer to sour cream than whipped cream. Personally, I think its more delicious than either one!
You may also find yourself sneaking into the kitchen for a spoonful and dolloping it on everything from tacos (it's like sour cream, but better) to eggs to soup to apple crisp. I'll be the first to admit that I keep a jar of crème fraîche in my fridge at all times.

Homemade Crème Fraîche
Homemade crème fraîche is so easy that anyone can make it. Simply add a bit of cultured buttermilk to fresh cream and let it sit out at room temperature until the cream thickens from the lactic acid in the buttermilk. That's it. The result: thick and delicious crème fraîche that is better (and far less expensive) than anything you can buy in your fancy gourmet market. Note: I like my crème fraîche best when made with cream that is not ultra-pasturized, but it can be challenging to find. If possible, buy cream from a local dairy that does not ultra-pasturize its products. If you do use ultra-pasturized cream, don't worry. It will still be irresistable.
Ingredients
1 cup whipping cream
1 Tablespoon cultured buttermilk
Instructions
Mix cream and buttermilk in a glass container. Cover and leave out on your counter until thickened (approximately 8 hours, but time will vary depending on room temperature). Refrigerate when desired consistency (a bit thicker than sour cream) is achieved.