How to Make the Classic Danish Hot Dog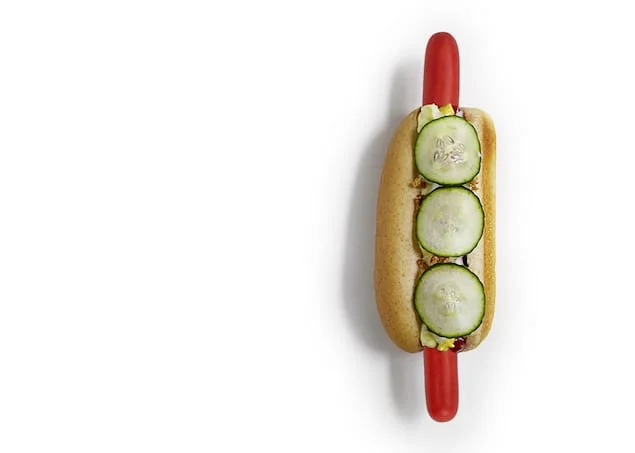 It's just like a NYC dirty water dog, right? Wrong. The classic Danish pølse has the perfect snap and fun toppings like apple ketchup and crispy fried onions.
By Chef Martin Høedholt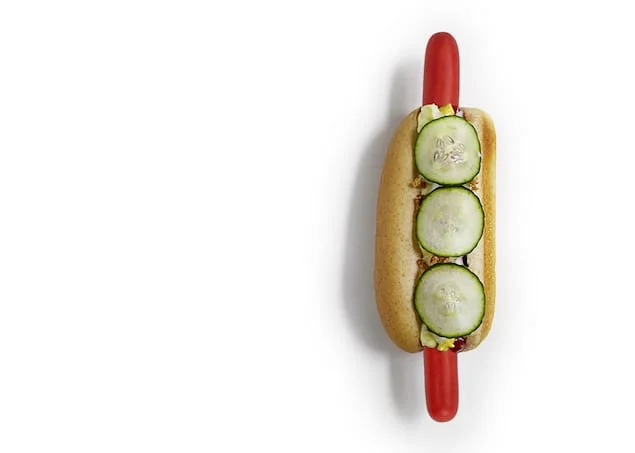 Danish hot dogs are not just a street food, but are a part of our culture. You find pølsevogne (hot dog carts) on nearly every street corner in Copenhagen, and even the most basic are more gourmet than a New York City hot dog cart. The classic pølsevogn serves hot dogs the traditional Danish way, with apple ketchup, mustard, remoulade, chopped onions, fried onions, and crisp, sweet pickles. Our passion for Danish hot dogs can be seen as similar to New Yorker's and their pizza, with Danes taking pride in their hot dogs and making reference to their favorite pølsevogn.
Essential to the Danish hot dog is the pølse, which is an all pork, extra long beech wood smoked sausage with a natural casing and sweet and savory spices such as cardamom and nutmeg. As pølser were not available in the US, my Revolving Dansk team and I started producing them in Brooklyn to expose NYC to the Danish way of eating hot dogs. We produce the two main types of pølser found in Denmark, the classic Røde Pølse (red sausage), which is bright red in color, and the popular brown Grillpølse (grilled sausage).
Denmark has recently upgraded their hot dogs with gourmet carts serving a variety of artisanal toppings popping up around Copenhagen such as DØP and Andersen's Bakery. Danes debate between classic toppings and gourmet creations, as exemplified by the hotly contested Best Hot Dog Award at the yearly Food Festival in Aarhus, Denmark. This contest has only two categories, traditional and gourmet, with some of Denmark's top chefs competing.
Find the classic remoulade recipe here.
See Also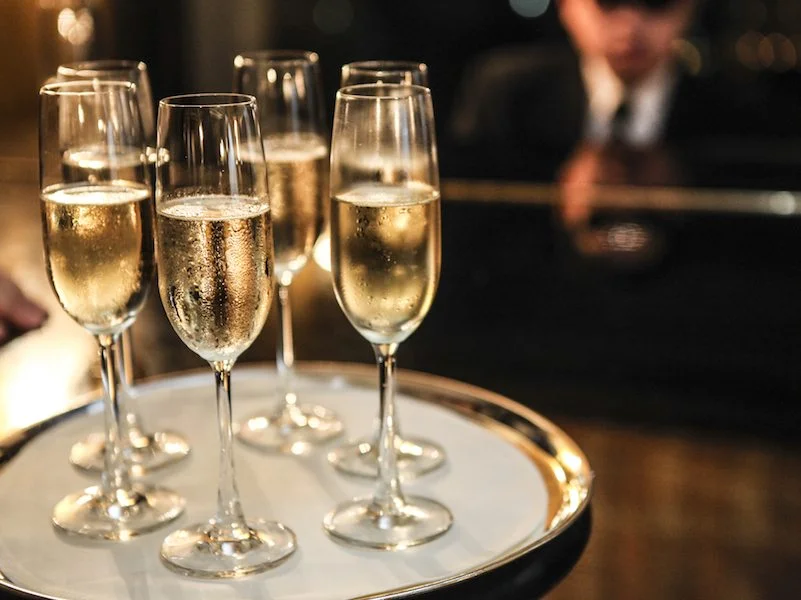 Find the traditional sweet pickle recipe here.
How to Make the Classic Danish Hot Dog
It's just like a NYC dirty water dog, right? Wrong. The classic Danish pølse has the perfect snap and fun toppings like apple ketchup and crispy fried onions.
Author:
Chef Martin Høedholt
Ingredients
1 5-pack of Copenhagen Street Dog røde pølser or grillpølser
5 hot dog buns
5 tsp of ketchup mixed with 1 tsp of apple sauce
5 tsp of spicy mustard
5 tsp remoulade (find recipe link above)
1 small chopped yellow onion
5 tsp of Fried Onions
15-20 Sweet Pickles (find recipe link above)
Instructions
Cook Pølser: For røde pølser, add water to a large saucepan, and heat the pan until the water is bubbling. Add the røde pølser and let them boil for approximately 5 minutes. For grillpølser, heat oil or butter on a pan or grill and fry the pølser for approximately 5 minutes until dark brown and crisp on two sides.
Toast hot dog buns
Top pølser with a thin layer of ketchup, mustard, and remoulade. Scatter the chopped onions on top of the creation, followed by a generous helping of the fried onions. Finally, delicately top the hot dog with thin slices of sweet pickles.
NORTH Festival
NORTH is the first ever Nordic Food Festival to be held in New York City. At NORTH, you will have the chance to taste the food from some of the most famous Nordic chefs, learn how to cook Nordic specialities and be inspired by master classes featuring the best of what the Nordic region has to offer.