Homemade Goat's Cheese, also referred to as Chèvre (french for goat), is easy to make and tastes deliciously sweet and creamy.
By Martyna Candrick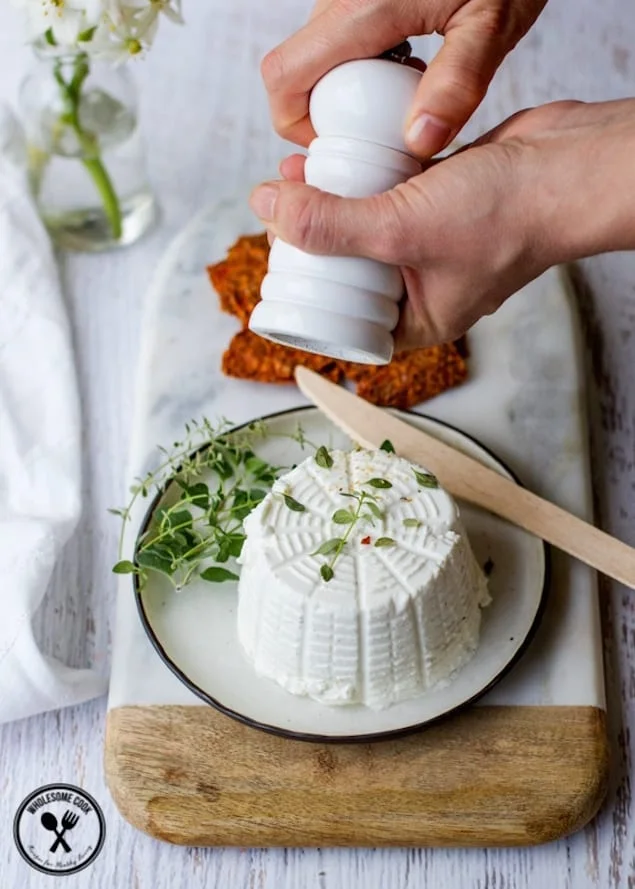 If one of your new year's resolutions is to make something from scratch, I would wholeheartedly encourage you to make this cheese. Impressive, easy – truly simple despite the BIG instructions note in the recipe there and so, so good!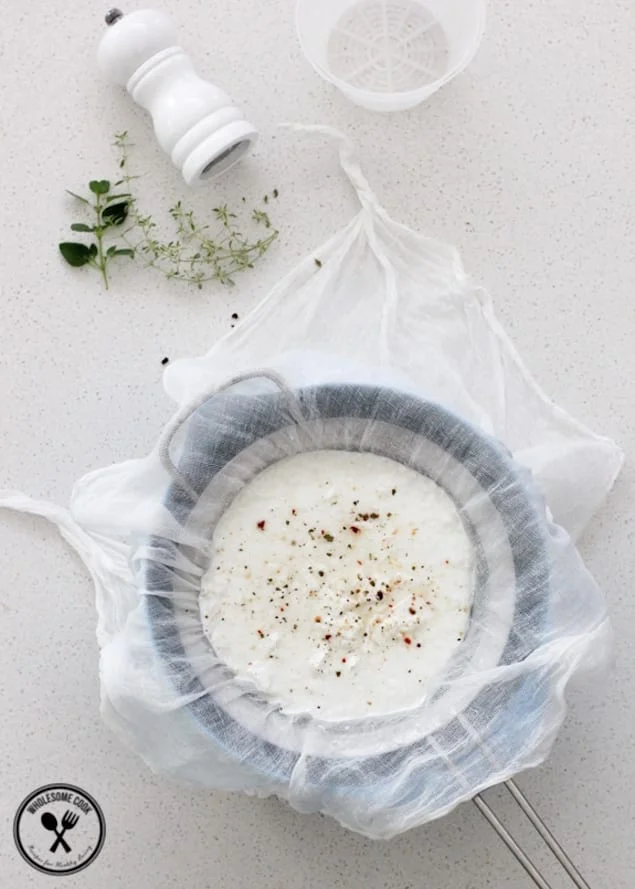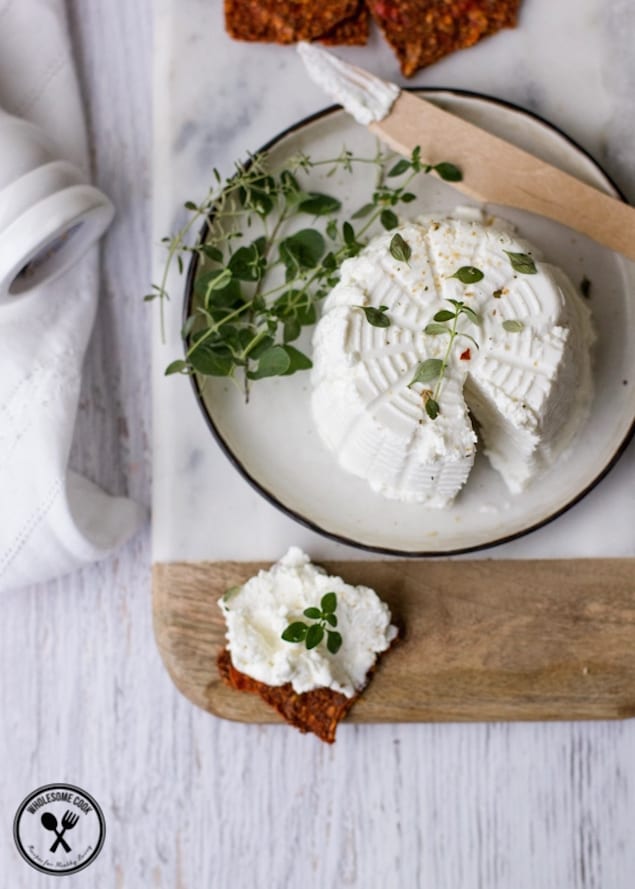 Print
How to Make Your Own Chevre Goat's Cheese
---
Author:

Adapted from Arlo @ OmNomCheeseMaking
Description
This particular recipe is for soft (cream) goat's cheese and makes about 1 cup. Specific cheese making ingredients can be found online (in Australia you can get them from Om Nom Cheese Making) or good gourmet delis and cheese making stores. Calcium Chloride is added to rebalance the calcium content of milk as the manufacturing processes of pasteurization, heating and rapidly cooling the milk, and homogenization decreases the amount of calcium in the milk and can affect the clotting properties.You can purchase grass-fed milk powders online, I like to use the Organic Times brand.
---
1

L (4 cups) goat's milk

2 tablespoons

skim milk powder, optional

0.3

ml calcium chloride (see note above if you don't have a 1ml­capacity syringe)

1/4

drop spoon mesophilic culture (see notes above if you don't have a drop spoon)

0.5

ml liquid rennet (see note above if you don't have a 1ml­capacity syringe) or 1/16th tablet rennet (diluted in

1 tablespoon

cool, non­chlorinated water)
Flavoured salt and herbs, to taste, optional
---
Instructions
Place milk and skim milk powder, if using, in a heavy ­based saucepan. Stir in calcium chloride.
Heat the milk, stirring, to 22C (71.5F). Add the mesophilic culture, rennet and stir through the milk for 30­-60 seconds. Set aside at room temperature for 16­-24 hours until the curds have visibly separated from the whey into a block.
Line a sieve with the cheesecloth and strain the mixture into the cloth. Add flavoured salt and herbs, if using. Gather the edges and hang to strain over a bowl, in the fridge, for 6­12 hours
Transfer to a cheese basket if using, pressing in and unmould before serving. Store the cheese in an airtight container in the fridge for 5­7 days.
Notes
Note on equipment and measures: You will need a digital kitchen thermometer, a 1m­capacity syringe, cheesecloth or a large square of sterile gauze (available from pharmacies). Measurement conversions: If you don't have a 1ml syringe, use regular kitchen measuring spoons where 1 teaspoon is 5ml. For 0.3ml calcium chloride use a quarter of an 1?8 (5ml) teaspoon, for 0.5ml rennet use just under half of an 1?8 teaspoon. For 1?4 drop spoon (1/64th of a teaspoon) use the amount equivalent to about 2 sesame seeds.
Martyna Angell
Martyna is a Polish-born Australian recipe developer and food blogger. Her creativity and passion for good food shines through in many of the delicious and easy to prepare meals which she cooks, styles and photographs for her blog, Wholesome Cook. Fresh cream-filled eclairs are her only weakness.