A distant cousin to the bagel, this tender bread dough is filled with traditional onions and poppy seeds or any other number of fillings.
By Kate Donahue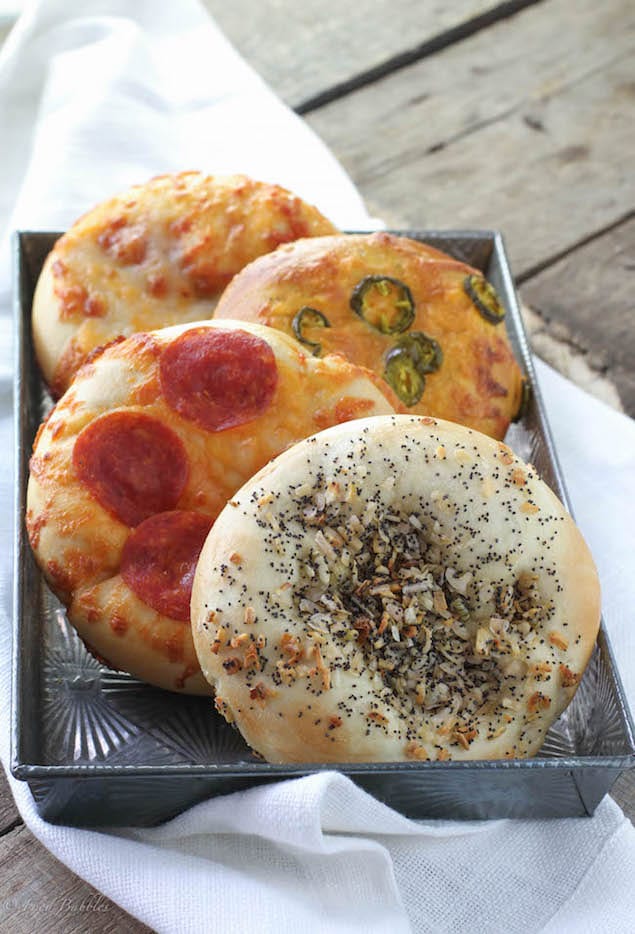 Bialy, if you live in (or near) New York you probably know exactly what I'm talking about and this spectacular little gem needs no introduction. If you've never had this experience you're really missing out but I'm here today to change that for you.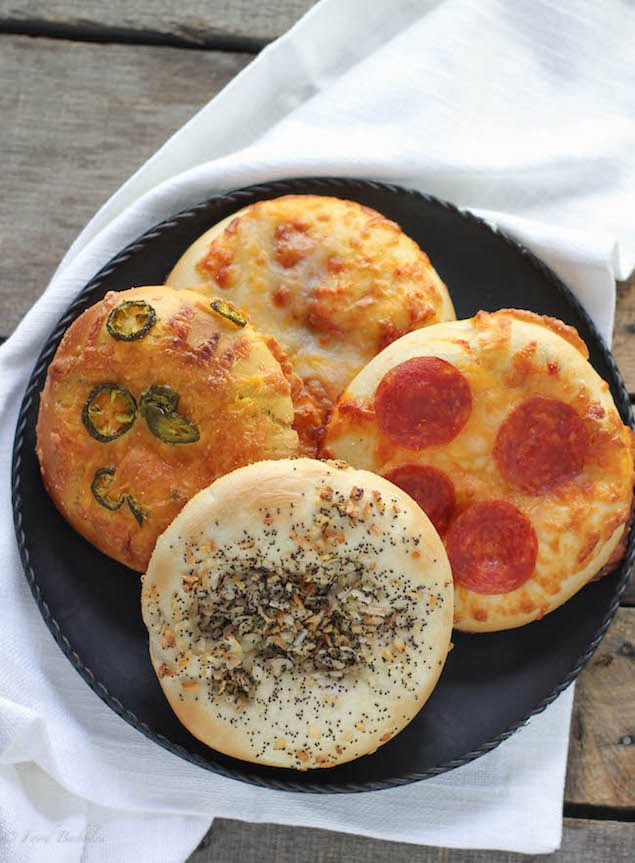 Bialy. They're crisp, golden outside while tender inside. Bialy are almost like a bagel. Maybe they're distant relatives, like the cousin you only see at weddings and funerals. However, bialy have no hole and they're baked right off the bat, no boiling before baking. In the middle, they have a depression that's traditionally filled with cooked onions and poppy seeds.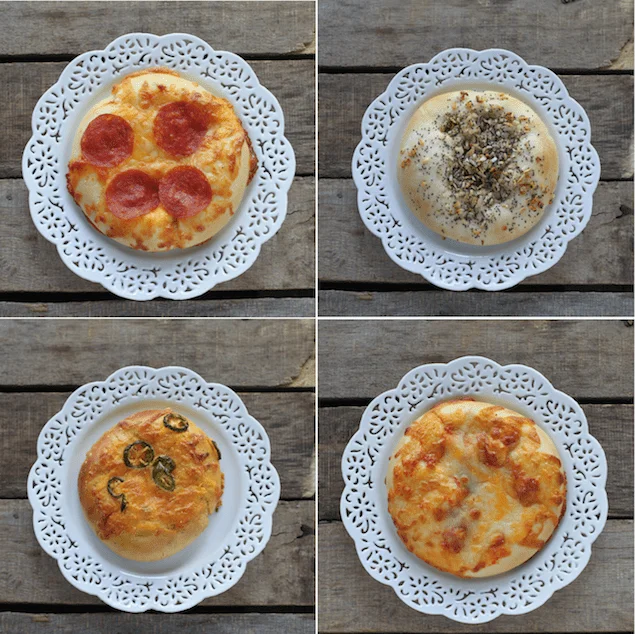 It's that depression that is the selling point for me, folks. It holds so many possibilities for me. Sure, with this base bialy recipe you can create that traditional onion bialy but why stop there? Let's bend the rules a bit, shall we? That middle divot could hold a whole lot of cheesy goodness. Another possibility could be cheese and pepperoni for a pizza bialy version. Do you like things a little spicy? Then a cheddar jalapeño bialy is right up your alley. No matter what you choose to fill your bialy with, you're sure to enjoy these for breakfast, handheld lunch or an afternoon snack!
Print
Make Your Own Bialy: Four Different Ways
---
Description
A distant cousin to the bagel, this tender bread dough is filled with traditional onions and poppy seeds or any other number of fillings. Adapted from Smitten Kitchen
---
2 cups

all-purpose flour

1/2 teaspoon

instant yeast

1 teaspoon

salt

3/4 cup

water, warm room temperature
Fillings:
Traditional – onions sautéed in olive oil with poppy seeds, salt and black pepper to taste
Cheese of your choosing
Marinara sauce topped with mozzarella cheese and pepperoni
Shredded cheddar cheese and slice jalapeño peppers
---
Instructions
In the bowl of a stand mixer fitted with a dough hook, whisk together flour and yeast. Add salt and whisk again. With mixer running on low speed, slowly drizzle in warm water. Increase speed and knead until soft, elastic and pulls away from the sides of the bowl, adding a little more flour or water, if needed (about 7 minutes.)
Transfer dough to a large bowl sprayed lightly with olive oil spray, turning dough to coat. Cover with plastic and allow to rise at warm room temperature until doubled in size, 1 1/2 – 2 hours.
Gently deflate dough and transfer to a lightly floured work surface. Split dough into 6 even pieces. !Shape The Dough: "Maintaining as much air as possible in the dough, round each piece by pulling the dough together to form a pouch, stretching to make a smooth skin, and pinching it together where the edges meet. Set it on a floured baking sheet or tray, pinched side down. (The rounds will be 2 1/2 inches by 1 1/2 inches high.) Flour the tops and cover with plastic wrap."
Allow bialy to rise at warm room temperature for 2 hours, until almost doubled.
Preheat oven to 475 degrees and (preferably) place a baking stone or baking sheet inside. Line a baking sheet with parchment paper. Set aside.
Firmly pinch the center of the risen dough and pinch/stretch to 4 1/2 – 5 inches wide, forming a crater in the center. Place onto prepared baking sheet. Spoon or sprinkle desired fillings into the center of the bialy.
Slide the parchment paper onto the baking stone or hot baking sheet. Bake in preheated oven for 8-10 minutes until golden. Remove from oven and cool on a wire rack until warm to the touch.
Kate Donahue
Kate is the baker, dessert-maker, photographer, writer and recipe developer behind FoodBabbles.com, a place to find classic treats, savory eats and unique sweets. You'll also find freshly baked breads, savory tarts and more!