Places We Love – Cozy Culinary Getaway at c/o The Maidstone Hotel, East Hampton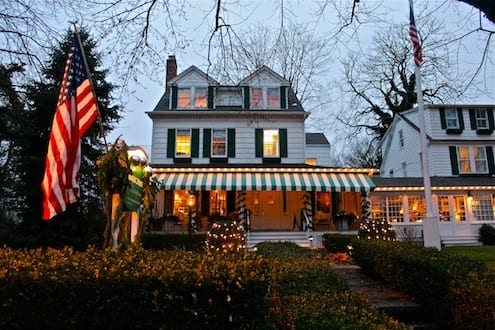 Even if the Hamptons are more of a summer destination than anything else, c/o The Maidstone hotel is a very good reason for a culinary escape from the city even during the winter.
By Kalle Bergman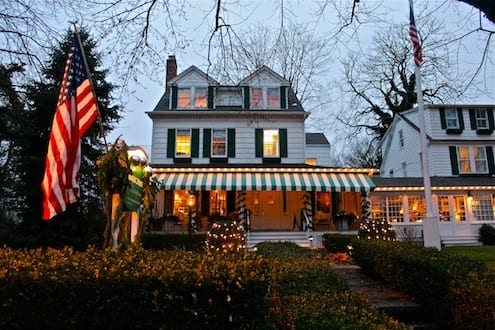 More than 150 years old, the Greek Revival at 207 Main Street in East Hampton has served many owners, each in a unique way suited to the era. Constructed just before the Civil War by the Osborne family, the current structure has foundations dating from the 17th century. For much of the 19th century, the building was used as a tannery, and first took in overnight guests while their saddles were being repaired.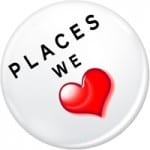 In the mid-1920s, the home began service as a full-time inn and became known as The Maidstone Arms. Newspaper columns in the ensuing decades announced the seasonal residency of a rotating roster of socialites, and the inn became a fashionable destination as East Hampton grew into a world-famous summer colony. In 2008 the inn was purchased by Swedish hotelier Jenny Ljungberg, and now welcomes discerning travelers as c/o The Maidstone.
Honest Cooking took the trip from Manhattan to East Hampton on a gloomy December day to try and get some country side Christmas spirit installed into our tired city bodies. We brought a camera, and a healthy appetite.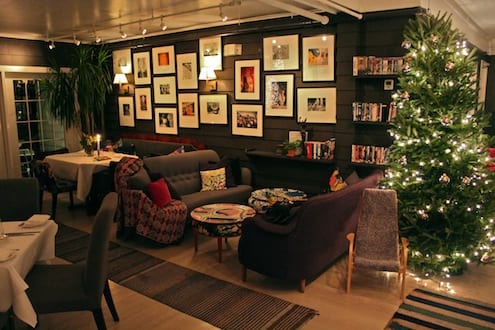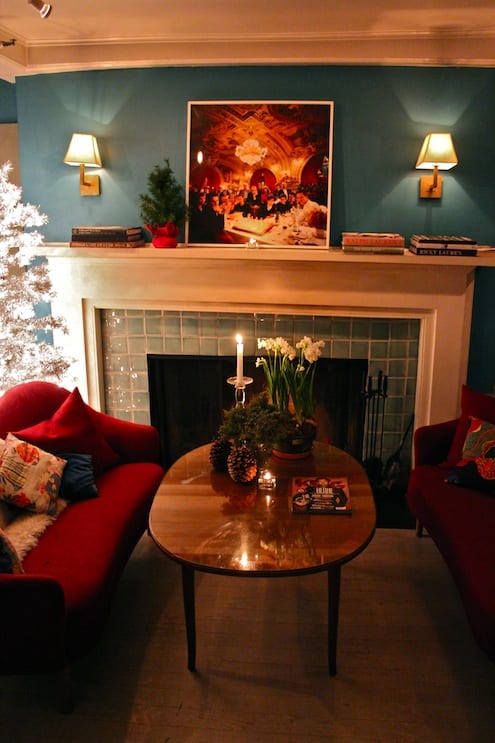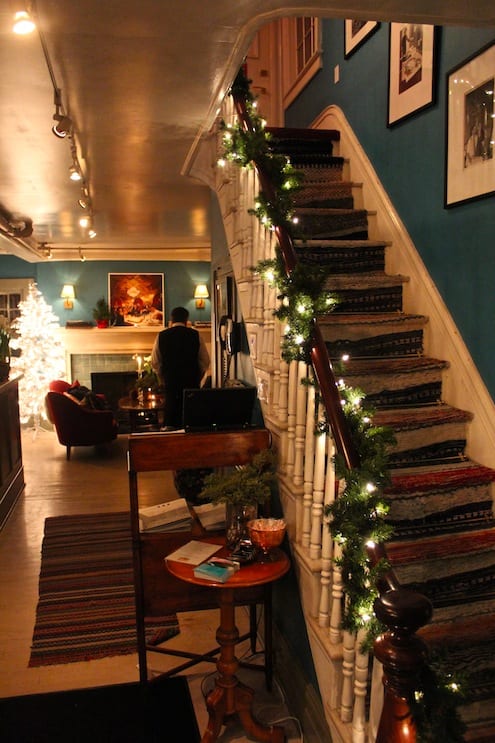 The Maidstone is beautifully decorated by owner Jenny Ljungberg. She has used classic Scandinavian designs from the prestigious Svenskt Tenn furniture store in Stockholm throughout the hotel, creating a uniquely cosy ambiance – perfect for the dark winter season. She has also created several lounge areas to hang out, read a magazine, have a glass of wine, or just chat with other guests.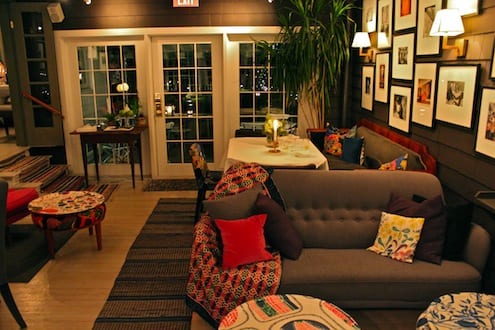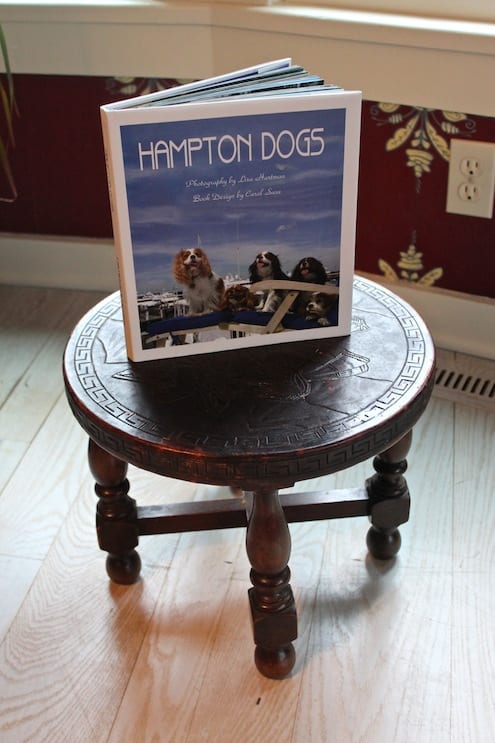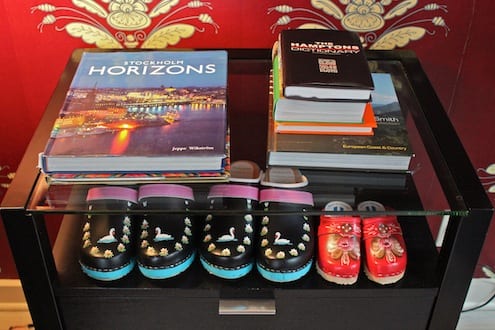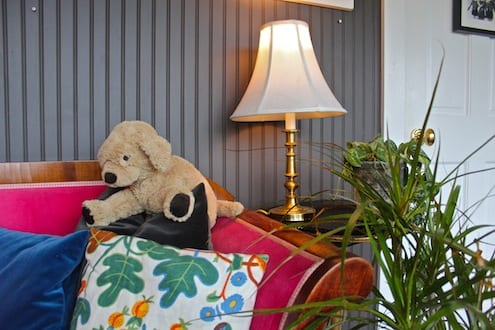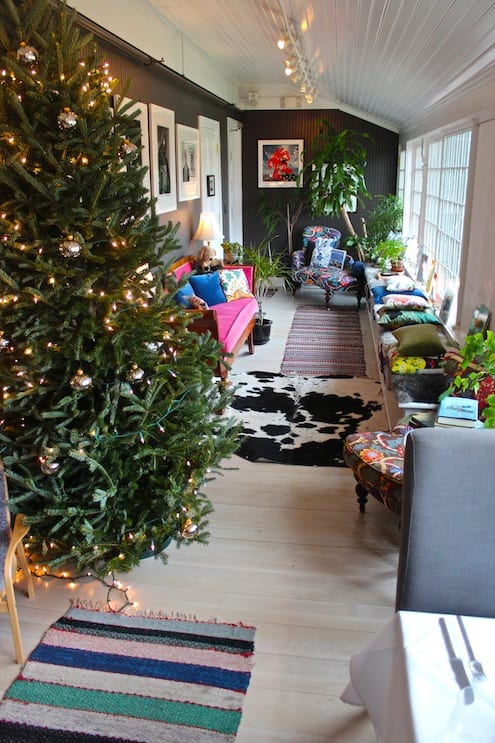 The Living Room restaurant at the Maidstone is headed up by Swedish Chef Mathias, and features a concept of Long Island fine dining with focus on fresh local products, organic foods and environmental thinking. There is a clear streak of Nordic and Swedish tastes throughout the menu, and The Living Room is certainly one of the most ambitious restaurants in the area, well worth a detour just for the food. From Scandinavian specialties, to contemporary interpretations of local produce, there is enough interesting gastronomy at c/o The Maidstone to last more than just an evening or two.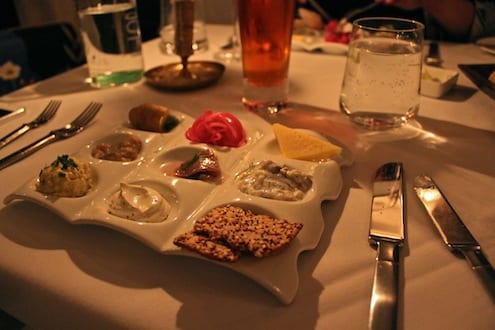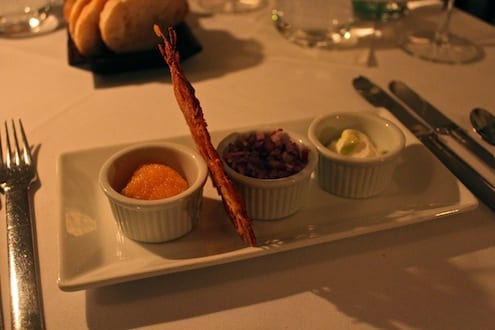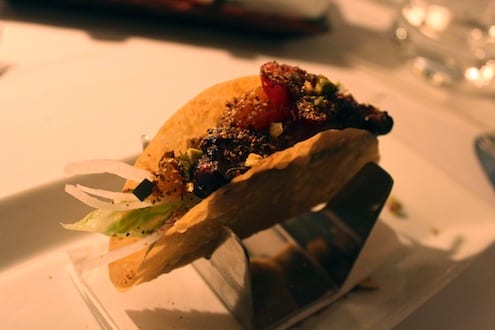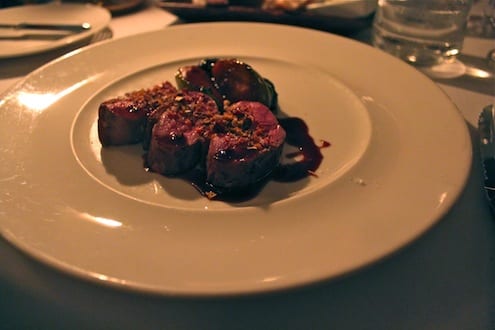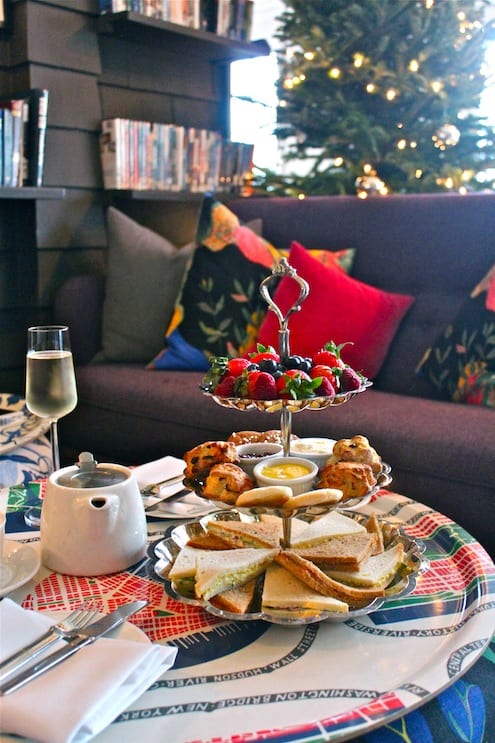 On top of breakfast, lunch and dinner, c/o The Maidstone also serves a bar & lounge menu – and a lavish afternoon tea on Saturday's and Sundays.
If you feel like the darker and colder days of winter are getting the better of you – an escape to the c/o Maidstone is a great way to reload those batteries, and be treated to some excellent food while you're at it.
c/o The Maidstone
207 Main Street,
East Hampton,
NY 11937
631-324-5006
Website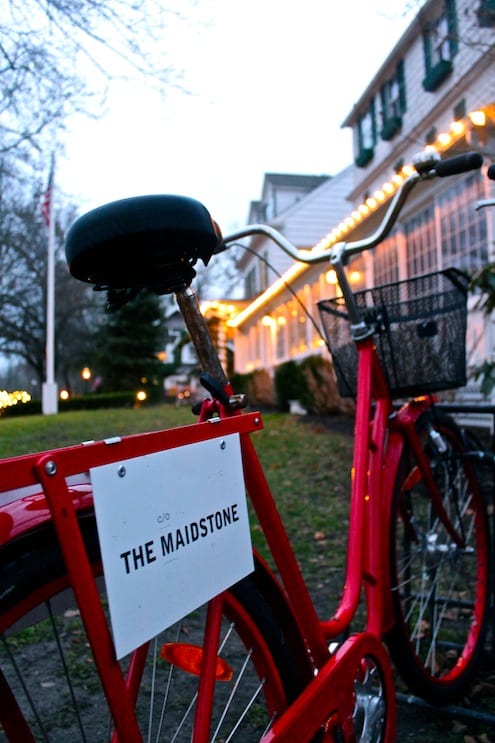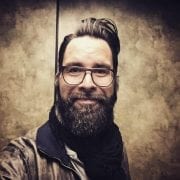 Kalle Bergman
Kalle Bergman is a food writer and media entrepreneur who is the founder of Honest Cooking. As a food writer, his writing has been regularly featured in publications like Gourmet, Los Angeles Times, Huffington Post and Serious Eats. He is obsessed with simple food, more often than not from his native Scandinavia.