The Macaron Mogador contains passion fruit and milk chocolate filling – and the combination tastes absolutely heavenly.
By Wilson Mak
The first pastry I ever made was the french macaron. I'm always intrigued and amazed by petite sized macaron. I got myself a copy of one of the top pastry chefs in Paris : Pierre Hermé's macaron book. His book contains unique and modern looking macaroons that I'm dying to try and make.. In this entry, I will share with you one of his creations, The Macaron Mogador. The Macaron Mogador contains passion fruit and milk chocolate filling – and let me tell you, this combination tastes absolutely HEAVENLY.
See Also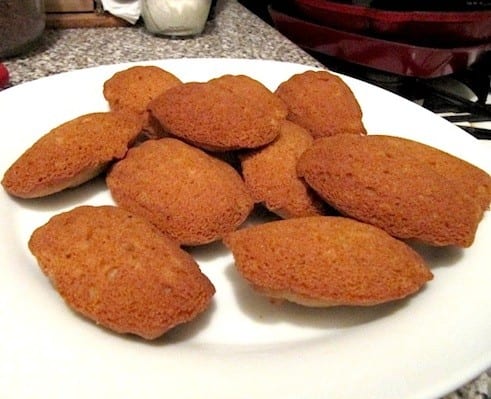 Print
Macaron Mogador
Pierre Hermé's Macaron Mogador recipe
Author:

Wilson Mak

Prep Time:

1 hour

Cook Time:

25 mins

Total Time:

1 hour 25 minutes

Yield:

72

macarons

1

x
For Macaron Shell
300g

(

20 Tbsp

) almond powder

300g

(

20 Tbsp

) icing sugar

110g

(

110

ml) egg whites

5g

(

1 tsp

) food coloring ( lemon yellow )

0.5g

(a pinch) red food coloring ( or

½ tsp

coffee )
For Italian meringue
300g

(

20 Tbsp

) sugar – for sugar syrup

75g

(

75

ml) water – for sugar syrup

110g

(

110

ml)egg whites
For Ganache
100g

(

7 Tbsp

) room temperature unsalted butter

550g

(

37 Tbsp

) Valrhona Chocolate Jivara ( 40% cocoa solid )

10

passion fruits ( need

250g

passion fruit juice )
For Garnish
Instructions
For Macaron Shells
Sift icing sugar with almond powder
Mix the colors in the first egg white and pour over the sugar-almond preparation without mixing
Boil water and sugar to 118°C (244°F)
Once the syrup is at 115°C (239°F), start whisking second egg whites to hard peak
Prepare a pastry brush dipped in a bowl of cold water and clean the edges of the pot with the brush so that the sugar syrup won't stick when you pour over the whisked egg white.
As soon as the sugar reached 118°C(244°F) remove from heat immediately. Pour the sugar syrup over the stiff egg whites little by little. Continue whisking at high speed.
Whisk and let cool to 50°C(122°F) before adding to the sugar almond prepared earlier.
Mix the Italian meringue with the sugar almond mixture until you reach "lava" consistency
Pipe and Shape the dough round about 3.5 cm in diameter and spaced every 2 cm on baking sheets lined with parchment paper.
Once you finished pipping the macarons, prepare a tablecloth and fold it into four. Tap your baking tray gently on top of the tablecloth.
With a sieve, sprinkle the shells with cocoa powder
Let the macarons rest for at least 30 minutes until it's not sticky when you touch the top of the macaron with your finger
Preheat oven to 180°C (356°F)
Put the tray into the oven and bake for 9-12 mins ( depends on oven ) and keep the oven door slightly ajar with a wooden spatula.
Do not remove from the sheet until they are completely cooled
For filling
Cut butter into pieces. Chop the chocolate with a serrated knife.
Cut the passion fruit in half and scoop out the pulb and obtain 250g of juice.
Weigh the juice and take it to a boil.
Melt half the chopped chocolate in a saucepan in a double boiler. Pour in juice 3 times onto hot chocolate
As soon as the mixture temperature is at 60°C(140°F), gradually stir in the butter pieces. Stir until the ganache is smooth.
Pour into a dish. Cover the ganache with transparent film. Keep it in the refrigerator until it is creamy.
Pour the ganache into a pastry bag and use a pipping tip No. 11.
Garnish generously with ganache onto one half shells then cover them with other shells.
Keep macarons for 24 hours in the fridge and remove from the fridge 2 hours before serving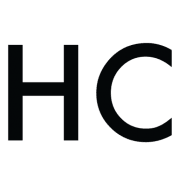 Wilson Mak
Wilson Mak is a Vancouver based food blogger, home cook and food photographer. His passion for food began at a young age and it was when he got his first digital camera that he started to document his foodie journey, sharing his experience with others through his blog La Petite Vancouver.