The Macaron Parlour in NYC has an innovative and highly delicious take on NYC Macaron Day.
By Suzanna Heldring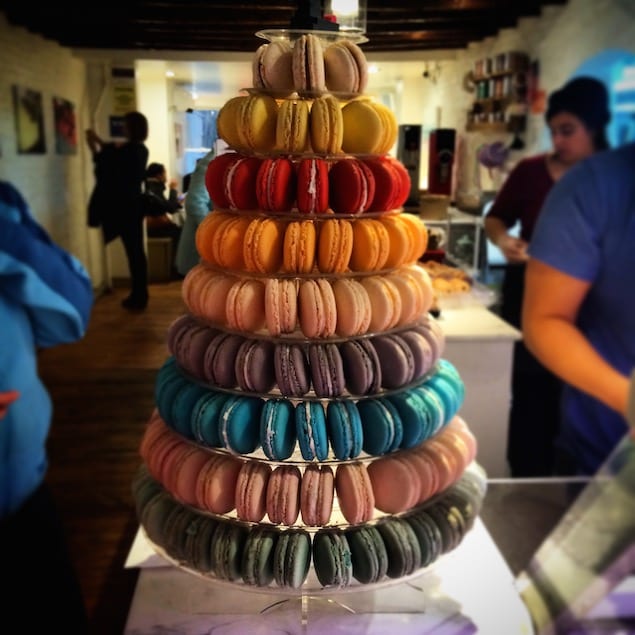 Last Friday, the 20th of March, on a snowy spring day, NYC celebrated Macaron Day. This delicious tradition started in 2010 to mirror the Jour du Macaron in Paris, the birthplace of this colorful pastry. 19 participating bakeries at 28 locations spent the day promoting their best macarons in support of the non-profit charity organization City Harvest.
Each bakery made sure to bring its strongest macaron game in order to draw in customers, but one bakery in particular really took efforts to a whole new level. Macaron Parlour, located at 111 St. Marks Place, kept its doors open for 24 hours, unveiling a brand new flavor with each hour.
Macaron Parlour is owned by couple and macaron chef extraordinaires Simon Tung and Christina Ha. When Simon first had the idea of the 24 hour "macaron madness" day, Christine thought he was just a little crazy. He insisted that if she could pull off her wildly successful Meow Parlour, NYC's first cat cafe, that this idea wasn't so far-fetched. They worked on recipes for about a month beforehand, some on their own, and some part of a collaboration with other businesses. When the recipes were perfected, about 4 dozen of each of these limited edition macarons were made and sold until they were finished.
When I stopped by a little past noon, they had already released 5 flavors. All of their macarons were beautiful! The colors were bright, vibrant and appetizing. It was very difficult to decide which to sample as I wanted all of them, and it didn't help that I am a huge macaron fanatic to begin with (or maybe it did). After much deliberation, I finally decided on three: Apple Jacks, Red Velvet Ice Cream, and Peanut Butter & Jelly.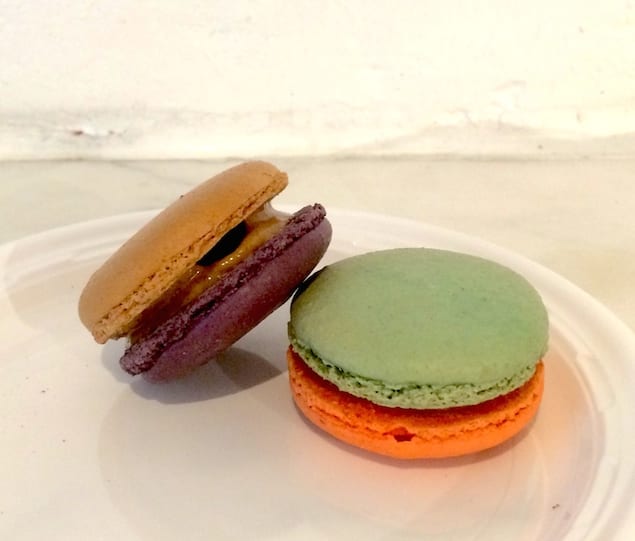 See Also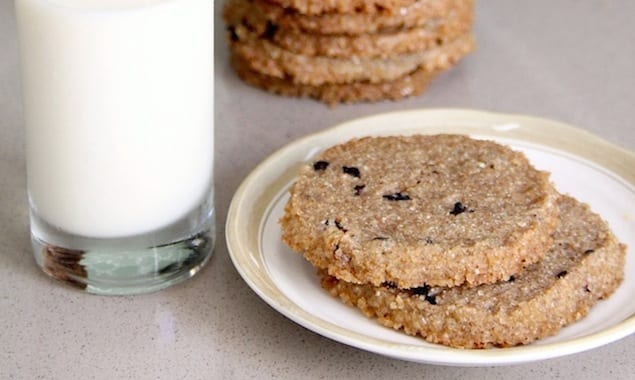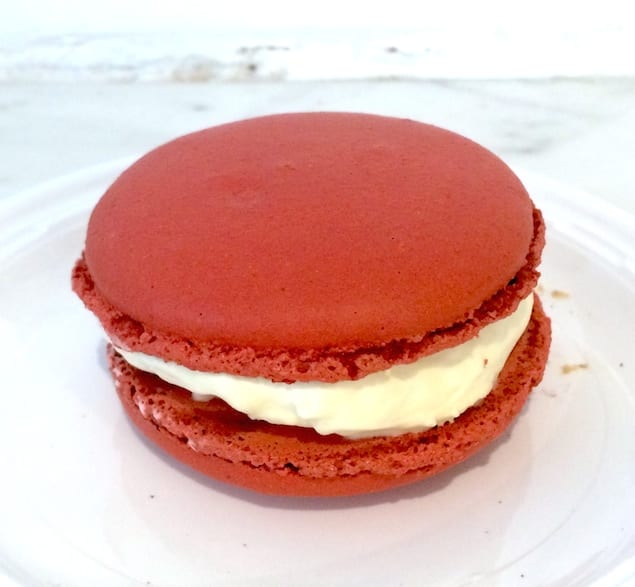 Peanut Butter and Jelly was interesting texture-wise. The jelly side was soft like a standard macaron, and the peanut butter side was tough and chewy. The two-toned PB&J colors of this tiny cookie sandwich were a nice touch. Apple Jack was based on the cereal. It was a consistent texture throughout. The apple flavor was not immediately obvious but became more apparent as you worked your way through the macaron. The very center had a small bit of apple gooeyness different from the surrounding filling. The Red Velvet Ice Cream was a more of an ice cream sandwich than a macaron. It was fantastic if being judged as an ice cream sandwich, but this one was definitely the least macaron-like of the three. It was about 3 times large than your average macaron, filled with a cream cheese ice cream, and served frozen. The shell was very crunchy due to the fact that it was frozen. They also had a regular red velvet option from their standard menu that I did not try, but will have to go back for one day for comparison purposes (and I-love-eating-macarons purposes).
Unfortunately these flavors were all Macaron Day specialties and will not be made again for the public any time soon. You can drool over the full list of macarons released that day below, or have a look at their regular menu here.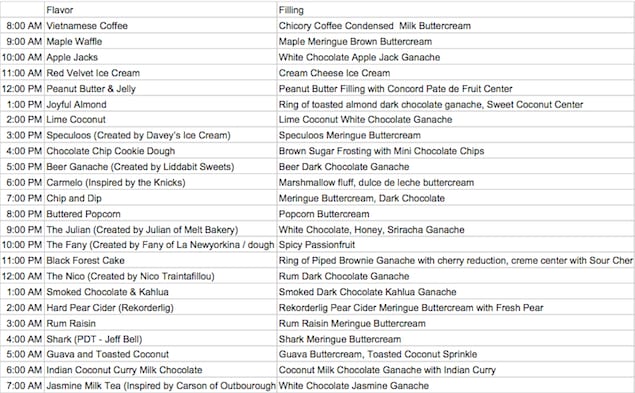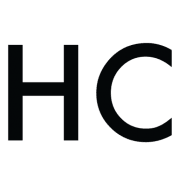 Suzanna Heldring
This New York City native and University of St. Andrews graduate has spent the last few years on culinary adventures around the world to finally find herself right back home again. Most days you can find Suzanna sampling all the green juice, lattes, and craft beer the city has to offer or daydreaming over a good book.