Combine the rugged nature of Montana with refined flavors and be prepared to experience an unforgettable meal at Paws Up.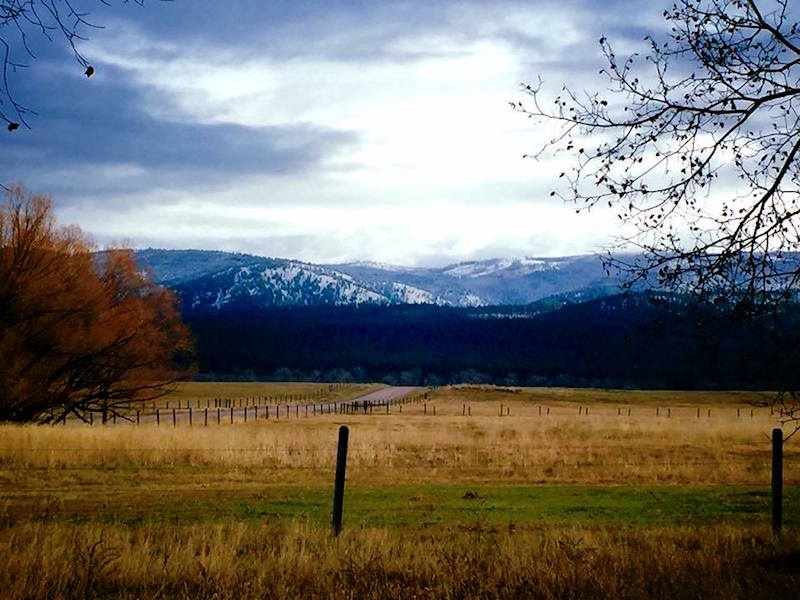 www.pawsup.com
Earlier this month, culinary artist at The Resort at Paws Up, Executive Chef Ben Jones, displayed his culinary expertise at the utmost cooking destination, the James Beard Foundation House.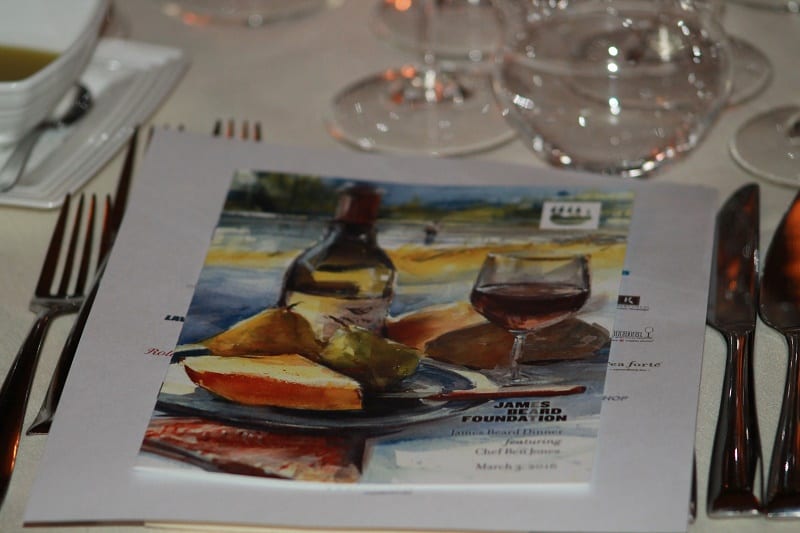 Ardent about the path and transformation food undergoes when touched with cooking techniques, Chef Ben gave James Beard guests a culinary experience to replicate a luxurious meal one would relish at Paws Up in Montana. From seared diver scallops dolloped with Montana's huckleberries, to a 72-hour five spiced duck, Jones revealed himself as an avid reader and follower of the food legend himself, James Beard.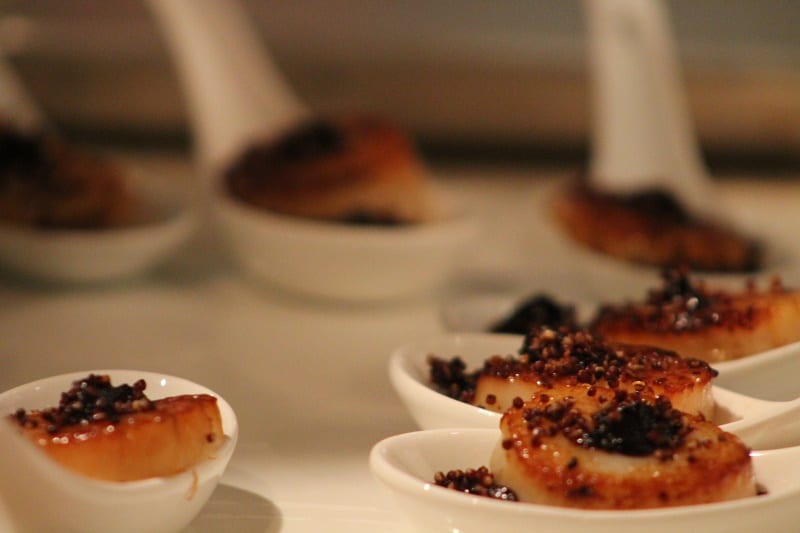 Follied, as most culinary professionals would be to have the opportunity to cook in the home of a culinary legend, Jones expressed he felt a combination of emotions for the night. Among the food masterminds Thomas Keller, Jean- Louis Pallidin, James Beard the dean of culinary cooking, laid the groundwork for the food revolution sculpting the present masterminds, like Chef Ben, that we have in kitchens today. These legends led him to the thoughtful, meaningful creations his guests ravish in Montana.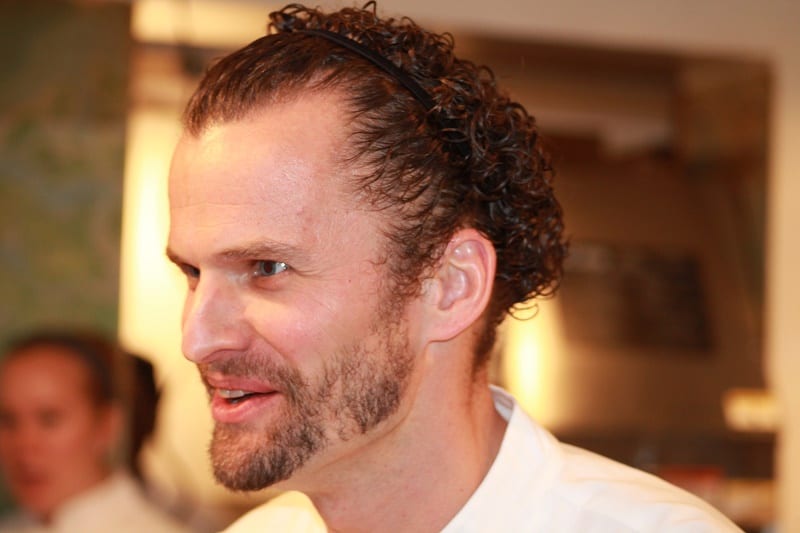 In this east coast setting, Chef Ben Jones and his team transformed the James Beard House into a nature-filled Montana atmosphere with luxurious elements breathing hints of the Paws Up property.
So what should one expect in a meal at Paws Up, in Montana? Only the freshest grown and loved ingredients when "glamping" at this first class unspoiled wilderness location. Sticking to Montana's culture, Chef Ben Jones strives to respect every stage of the food cycle. Truly adhering to Montana's culture, being in tuned with nature's produce, Jones is an advocate of respecting the land from which his food comes from. The relationship he develops with his local farmers is warm and valuing of the ingredients they nurture and grow on their land. One of his goals for this special night was to pay homage to the man  who raised his ducks and to his friends who provide his milk and honey so that he could successfully trigger a true Montana experience for guests.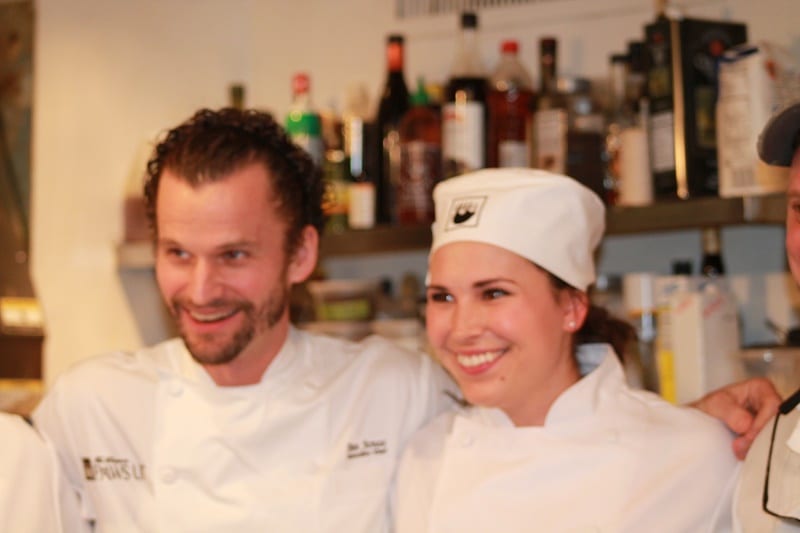 The night offered tastes of the land, water, sky of Montana. From Montana lamb lollipops to delicate cheese poofs, Chef Ben Jones finds layers of flavors in even the simplest of ingredients and evolves it into a composed dish. In addition to following the principles of the legendaries for his culinary art, he is influenced by his family, local farmers and the natural cycle of the earth.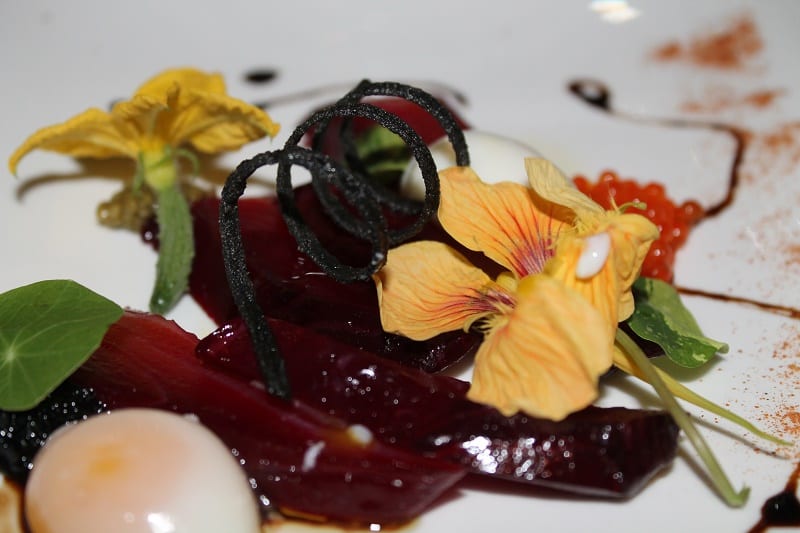 Guests palate sailed above Montana waters with a duck that takes 72 hours to prepare, served with roasted cauliflower, a mushroom terrine cooked with herby flavorings of chive, curry and micro herbs with sherry vinegar which added some tanginess.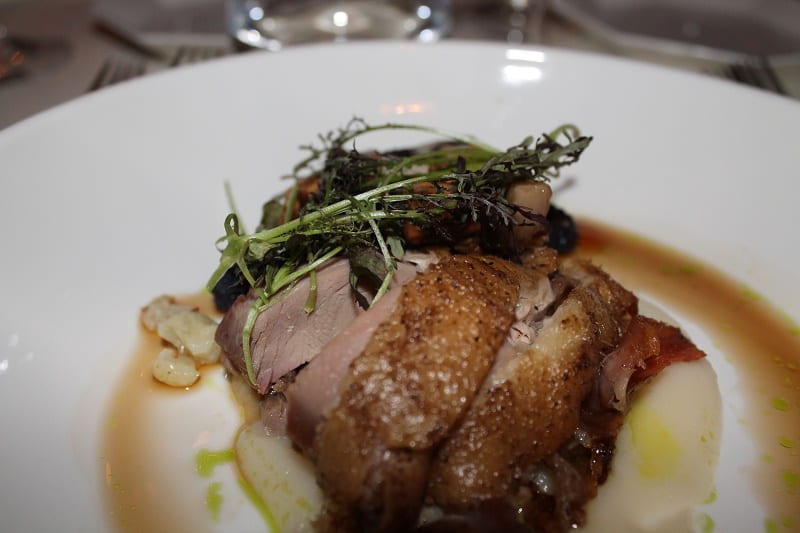 Guests are often delighted with game in Ben's cooking. Elk loin coated in a demi glaze, red currant jam, pine dust lay atop potato pillows.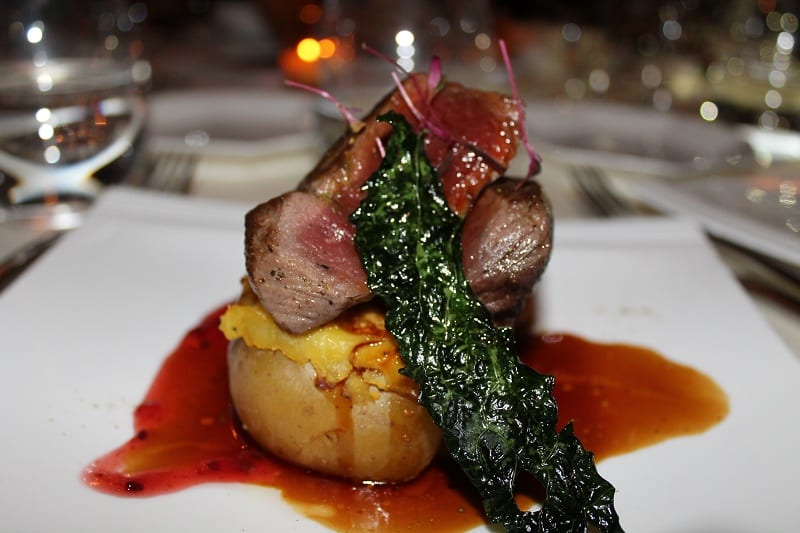 Conclude a meal in Montana on a sweet note. A whipped honey vanilla panna cotta with huckleberry compote, soft caramel pressed between a smoked house made fromage blanc mille feuille, crowned with crystallized bee pollen and honeycomb toasts is just what you need.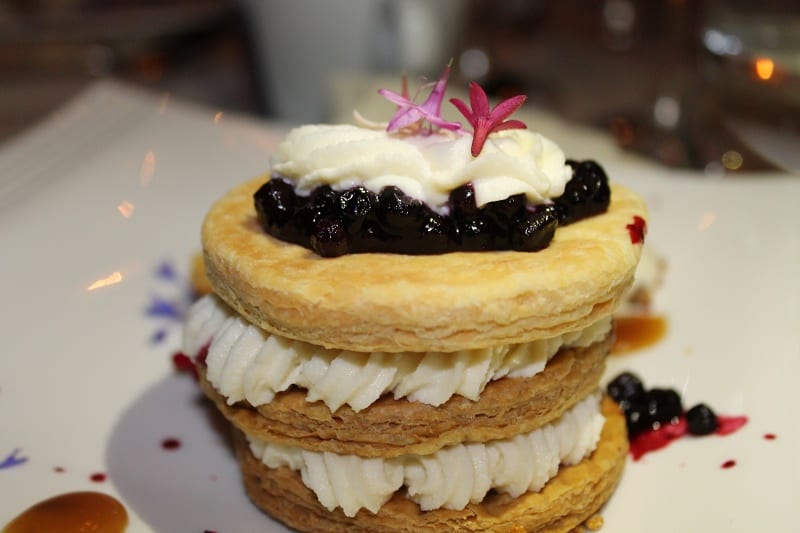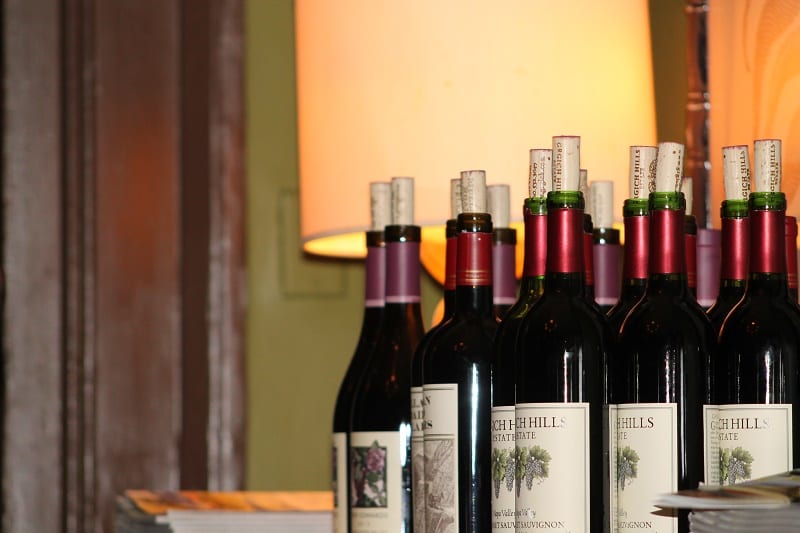 Chef Jones takes the natural elements of life and elevates them to an ultimate level, while holding to a high standard that James Beard would deem beautiful. Chef Ben Jones adage for his great works of art is to eliminate the show, and do it right, putting your heart and soul into every segment of the culinary process right down to  pumping out cream cheese for the puffs his children love to enjoy. Ultimately food matters a whole lot to him as it did for the legend James Beard.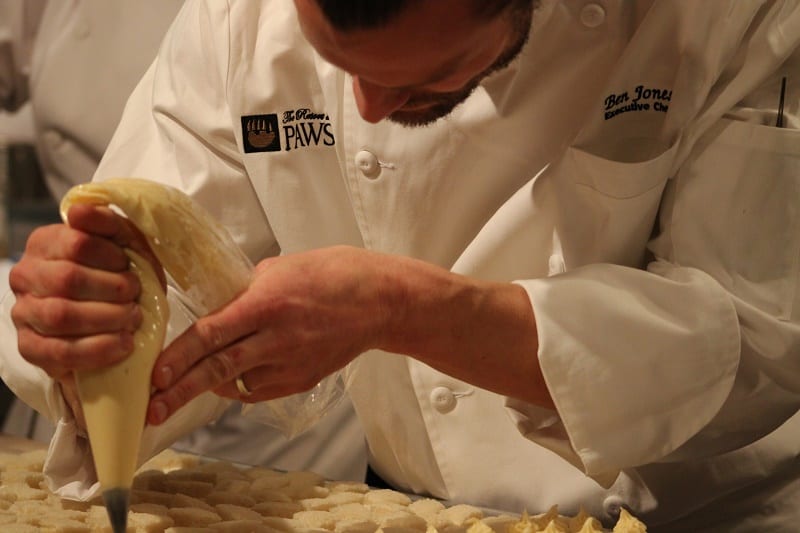 For more information on Executive Chef Ben Jones and The Resort at Paws Up, visit www.pawsup.com for more information.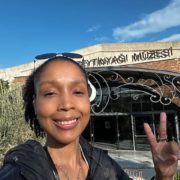 Alyssa Holder
Alyssa Holder is a writer specializing in food and travel topics since 2015.