The Biltmore Hotel was built in 1926 and has quite a history. The hotel is simply gorgeous and has four distinct restaurants, each with their own personality.  We visited Fontana, which features European charm from sunrise until sunset as it is open for breakfast, lunch and dinner.
By Brenda Benoit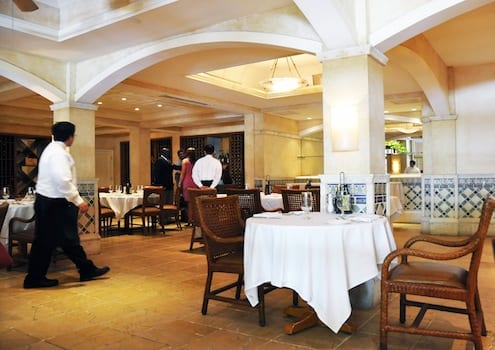 This was a quick lunch and after glancing the menu, we just let our waiter choose for us; everything looked so good that we could not decide. He suggested the specials.
First came the pan-fried fish with grilled asparagus and almonds. This is what my daughter ordered and to be honest, I do not remember what kind of fish it was. It was very good though as I took a few bites when she was not looking. Crispy on the outside and soft on the inside, it oozed deliciousness. The asparagus were perfectly grilled and the almonds added a surprising texture.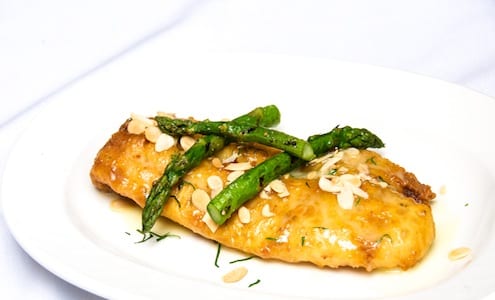 My dish was pork chops served with watercress and a stuffed tomato. The pork chop was medium-rare with beautiful grilled marks. The watercress was simply prepared and very refreshing; the tomato savory and flavorful. Everything vanished off the plate fast.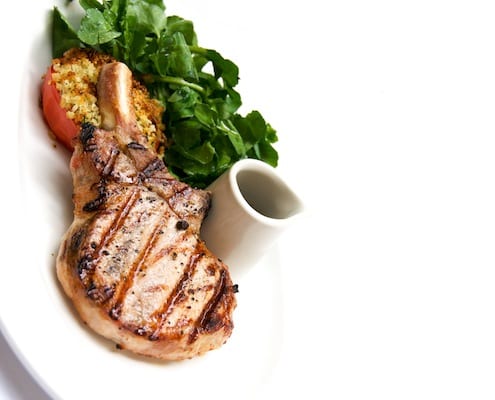 Fontana was also a very pretty restaurant with indoor and outdoor seating. Local and farm fresh organic ingredients dominate the menu.  The Northern Italian menu, features house-made pastas, wood-oven pizzas, grilled meats and fish.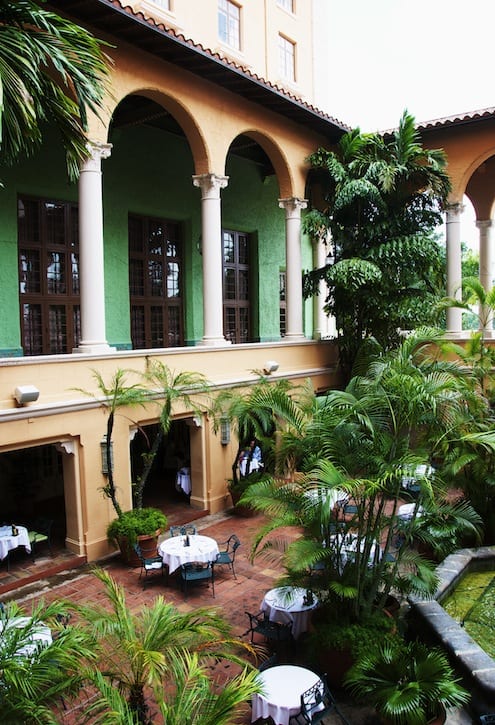 My little one was surely impressed not only with the food but also with the cordial service and attentiveness of the entire staff.
FONTANA
1200 Anastasia Ave
Coral Gables, FL 33134
(305) 913-3200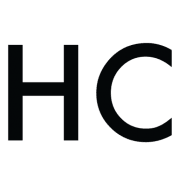 Brenda Benoit
Brenda Benoit was born in the city of St. George's in Grenada and grew up in Caracas, Venezuela. She has been living in Miami for over 20 years, loves to cook, eat and to try new restaurants & cuisines - always with her camera as a companion. She's a dedicated cookbook collector and is in the process of writing one of her own.