Pate is a labor of love but it is worth the hassle especially when encased with duck foie gras wrapped inside a golden puff pastry. To celebrate the season love in true spirit Executive Chef Westermann of Le Coq Rico and his team, shares their Pâté en Croûte recipe with us.
Originally a feast for peasants  pâté en croûte was created out of necessity, a mixture of cooked ground meat and fat minced into a spreadable paste, while the outer pastry shell helped with preservation.However, over time, the hearty appeal of pâté en croûte transcended social class and it soon emerged a staple dish for the holidays and other special gatherings such as Valentine's Day.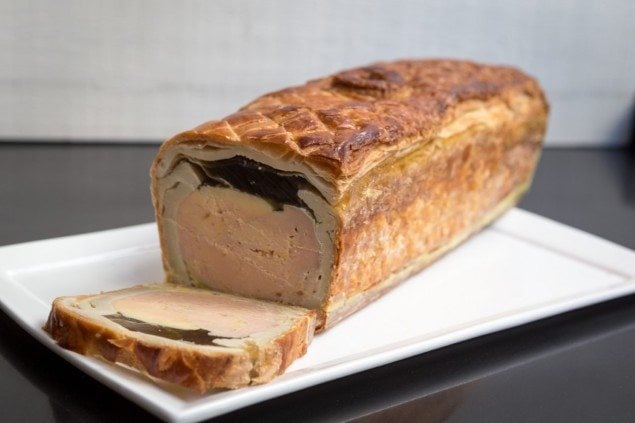 Keep in mind, a well-made pâté en croûte must be pleasing to the eye and palate, and no one understands this better  Chef Antoine Westermann and his team at New York City's Le Coq Rico. There, the restaurant elevates the dish to its highest calling by adding the unique touch of duck foie gras placed inside a golden puff pastry.
The dish can be served hot or chilled but it reveals its fullest flavor when served chilled. Hence the reason for the lengthened preparation time, as several parts of this recipe needs overnight refrigeration including the foie gras and gelee. See the recipe below:
Print
Author:

Le Coq Rico

Yield:

4

1

x
Category:

Appetizer

Cuisine:

French
2.9

lbs foie gras

½ tsp

French four-spice blend

4 ½ tsp

salt
Crust
1/3

lb cold butter (cut into small pieces)

2 cups

flour

1 tsp

salt

1

egg yolk
Filling
2

chickens (cut into large pieces)

4

chicken necks

4

chicken gizzards

1

carrot (peeled and cut into large pieces)
? cup celeriac (peeled and cut into large pieces)

2

cloves garlic (peeled and crushed)

1

onion (peeled)

1

clove

1

sprig thyme

1 tbsp

powdered gelatin

3 tbsp

of sherry vinegar
Instructions
The Foie Gras
Separate the lobes of foie gras and de-vein. Butterfly each lobe and de-vein accordingly.
Season the foie gras with salt and five spice, mixed together, and place it in the loaf pan. Refrigerate for 24 hours.
The Crust
Mix flour and salt, then cut in the cold butter. When it resembles course crumbs, add the egg yolk and water and knead until just combined. Cover with a towel and set aside in a cool place for 3 hours.
The Terrine
Preheat the oven to 480°F.
Roll the dough into a rectangle approximately ½ cm thick so that when inserted into a loaf pan there enough overhang to fold and cover filling. Add the foie gras to the loaf pan and cover it with the rest of the dough. Seal the edges.
Pierce two holes in the crust and decorate with excess dough.
Bake at 480°F for 15 minutes, then lower the temperature to 430°F and continue to bake for another 15 minutes. Next, reduce the temperature to 350°F and bake for another 15 minutes. The final internal temperature the dish should be 80°F. Let cool for 8 hours.
The Gelée
Put the chickens, necks, gizzards, carrot, celeriac, garlic, onion, clove and thyme in a large pot. Cover completely with water and bring to a boil. When the water reaches a boil, reduce heat to a simmer and cook, uncovered, for 1 hour.
Skim off any foam and strain the broth through a fine mesh sieve. Return to pot and bring to a boil. Season the broth with salt and pepper and reduce the heat, simmering until the broth evaporates and measures 1 ¼ cups. Adjust the seasoning as needed; the broth should be well-seasoned.
Take the mixture off the heat. Soak the gelatin in cold water and sherry vinegar. Mix gelatin into the broth and refrigerate.
To Finish
Pour gelée into the paté en croute via the two holes in the crust until full and chill. Once chilled, remove the paté and pour in remaining gelée to fill additional space. Remove from mold before serving.
To pair with the Pâté en Croûte, Chef Westermann recommends two wine options, which are also featured on the wine menu at Le Coq Rico
See Also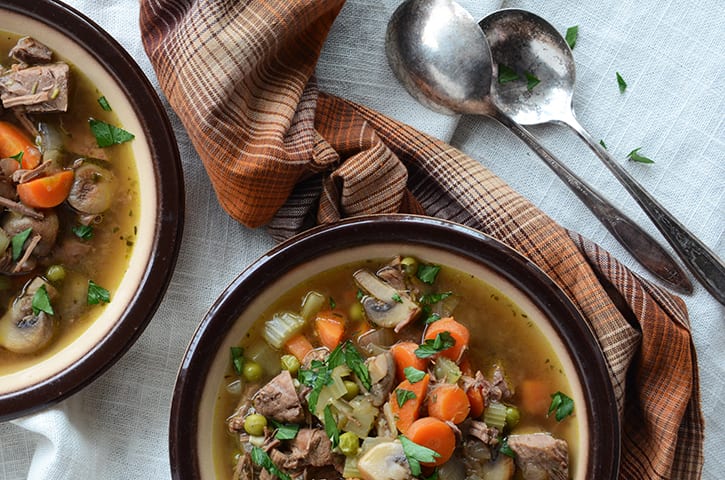 These include:
Hermann Wiemer Semi-Dry Riesling 2015:" One of the best Rieslings from the Finger Lakes region of New York, this Kabinett-style Riesling is marked by a nice balance of sweetness and freshness. It's fruit-forward with a rich mouthfeel and a satisfying finish. Juicy pears and white flowers dominate an effusive nose and notes of baked apples and tangerine fill the palate"
Domaine Trimbach Pinot Gris Réserve 2012 : "Pinot Gris is a very interesting grape variety that combines a full-bodied, heavier mouthfeel with a dry fruitiness. This is a noble, rich, well-balanced wine with a buttery texture and exciting, fruit-forward freshness. It comes from one of the most prestigious wine producers in Alsace; the vineyard has existed since 1626."
An alternative f this recipe is too time consuming, is to visit the bistro of beautiful birds bistro specializing in poultry dishes; Le Coq Rico in New York, located on 30 E 20th St, New York, NY 10003.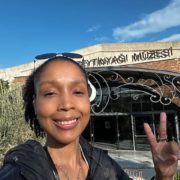 Alyssa Holder
Alyssa Holder is a writer specializing in food and travel topics since 2015.