With unique flavors of gelato, like savory caprese, Gunther is a must-stop in Rome.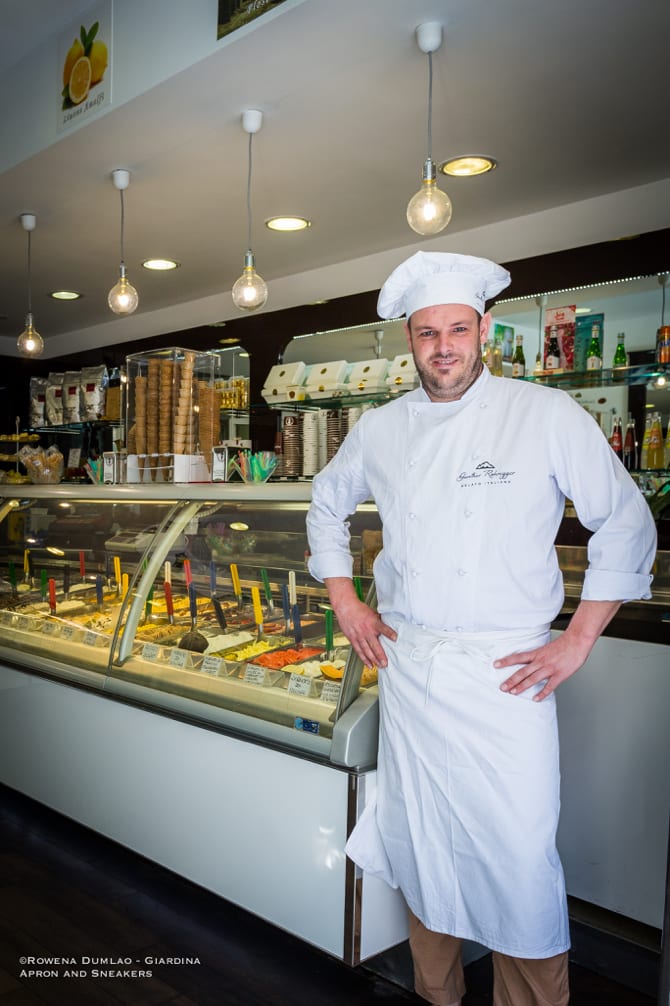 In spite of all the great things that Rome has, there is one simple thing that is foremost in every visitor's Roman bucket list. Gelato. After all, a tired tourist has to eat too and in the warm months, a big cone of gelato is the best thing anyone can have in the Eternal City.
Gelaterie or gelato shops dot the capital giving anyone a hard time choosing which one to go to. More often than not, we go to the first ones we see. If it is beckoning there in front of you, how can you resist a cone with different flavors on top of each other? But the gelato of every gelateria that you see around you are not the same. Perhaps they are done in the same way and perhaps the flavors are also the same but one thing that can be different is the ingredients used. Do you ever wonder if your fruit gelato is made with real fresh fruits? I've always wondered. Gunther Rohregger, the creator of Gunther Gelato Italiano assures us that his gelato has 50% until 70% of fresh fruits, always depending on the kind of fruit and its flavor.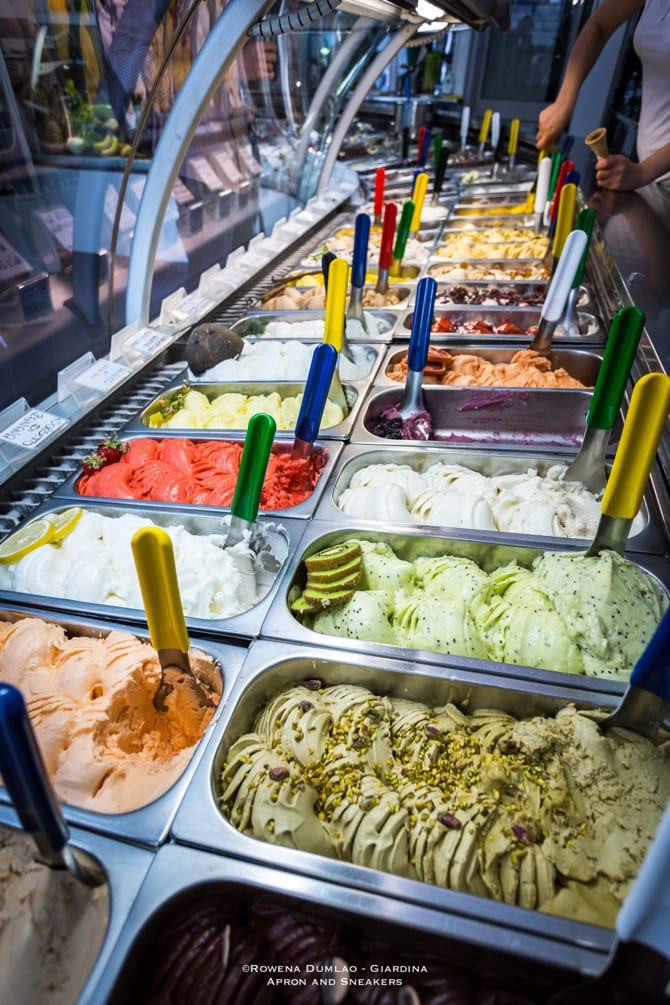 Gelato overflows in Rome but the number of gelaterie that I go to is very limited and since living at the outskirt of the city, it is a destination for me, not a place that I just happen to see while walking home. The first thing I look for is the naturalness and the quality of the ingredients. Like with whatever I eat, I try to go for something that is made with natural biological ingredients and made by people who care about the health of the consumers. The kind of gelato that you wouldn't mind eating tons of in a day. After all, gelato is not like ice cream (even if it is the translation from Italian to English) because ice cream contains 5% more sugar and 10% more fat, plus the recipe bases are just completely different.
One of the gelaterie that falls exactly on that category is Gunther Gelato Italiano of Gunther Rohregger. You can find his gelato in 3 gelaterie called Punto Gelato and Taste in Rome. One is in Piazza Sant'Eustachio (close to the Pantheon), Via dei Pettinari (right across Ponte Sisto going towards Campo dei Fiori), and the third one, The Taste, is in Via Due Macelli (close to Piazza di Spagna).
He is present all the time, preparing the gelato himself, creating traditional flavors with ingredients of the season, and inventing new quirky flavors that he likes to surprise his customers with.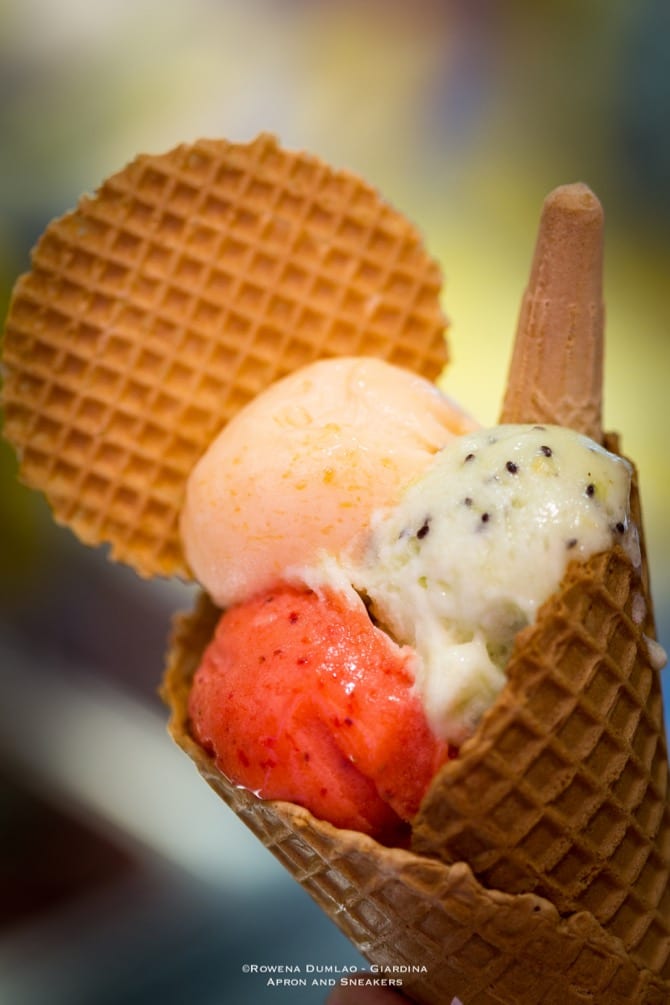 For the people with adventurous palates, go for the Latte di Bufala con Pepe Rosa del Madagascar (Buffalo Milk with Pink Peppercorns of Madagascar), Ricotta con Salsa di Fragole e Aceto Balsamico (Ricotta with Strawberry Sauce & Balsamic Vinegar), Latte di Bufala con Cruè di Cacao e Salsa di Amarena (Buffalo Milk with Cocoa Cru & Amarena Cherry Sauce), Cioccolato Fondente al Grand Marnier (Dark Chocolate with Grand Marnier), Cioccolato Fondente al Rosmarino (Dark Chocolate with Rosemary) and Gelato Caprese. Ever thought of eating your Caprese Salad (Mozzarella di Bufala, Tomatoes & Basil) in the form of gelato? Gunther makes that happen.
Of course out of his 45 flavors (and still adding), he also makes simpler flavors like Strawberry Sorbet, Orange Sorbet, Pistachio, Melon Sorbet, Tiramisù, Lemon Sorbet, Stracciatella, Mint, Fior di Latte, and different kinds of chocolate. If you love chocolates, then it's a treat to try the different kinds available because every kind of chocolate mixed with the gelato gives a diverse characteristic of its own.
He also created 3 gelato flavors, Nocciola (Hazelnut), Cioccolato (Chocolate), and Pistacchio (Pistachio) which are vegan-friendly, lactose-free and sugar-free.
Gunther is a passionate chef who learned the ropes of gelato-making from different maestre (teachers) when he was much younger in Bolzano, a city in South Tyrol at the northern part of Italy. Having moved to Rome, he was driven by his big passion for gelato so he created his own until it became big and he partnered with other people. His importance doesn't stop there because he has received requests to open gelato shops outside Italy like in Germany, Austria, Switzerland, Malta, Qatar and China. But for now, we'll keep him in Rome so he can make more artisan gelato for us.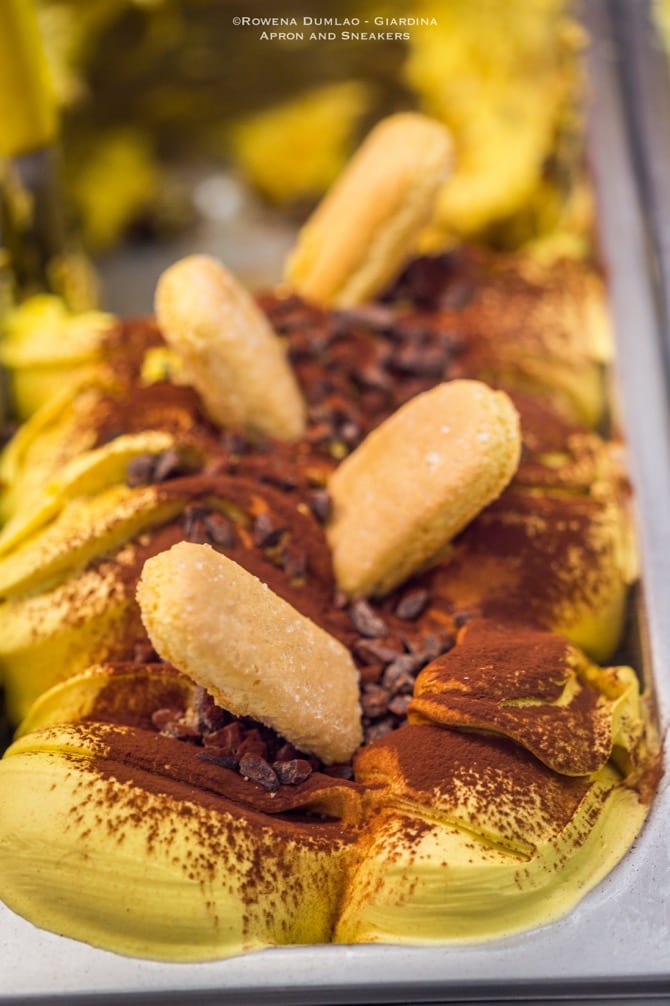 GUNTHER GELATO ITALIANO CAN BE FOUND IN THESE GELATERIE IN ROME:
Punto Gelato. Piazza Sant'Eustachio, 47 Rome Tel: +39 0668808292
Punto Gelato. Via dei Pettinari, 43 Rome Tel: +39 0668395030
The Taste. Via dei Due Macelli, 108 Rome Tel: +39 3495773978
Email: info@gunthergelatoitaliano.com
Instagram: https://www.instagram.com/guntherrohregger/
Facebook: https://www.facebook.com/gunthergelatoitaliano/
Rowena Dumlao Giardina
Rowena Dumlao - Giardina is the author and photographer of Apron and Sneakers and The Chosen Table. Besides her blog, she's also a recipe developer and a travel writer for other food and travel sites.