This delicious concoction is flowery, earthy, and will help you fend off the dreaded colds that haunt us throughout the year.
By Ariel Rebel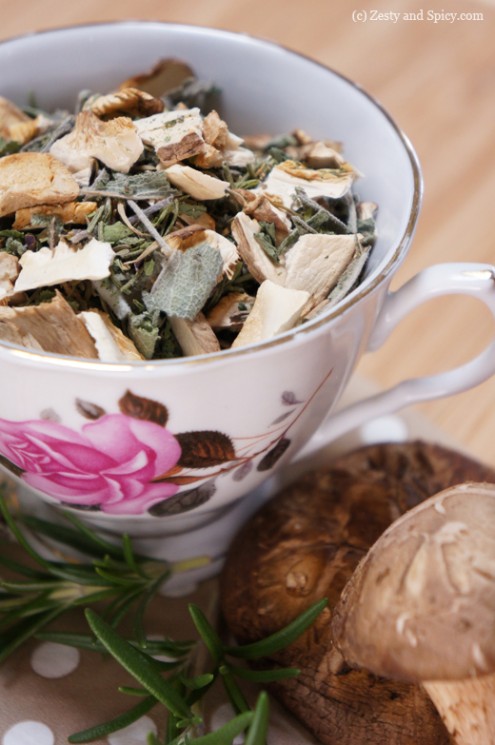 If you can make this tea with fresh top quality herbs, it will be a lot better, but not everyone can have a garden full of fresh herbs all year long, so the dried version will do the trick.
LongeviTEA Blend Recipe
Ingredients
4 Tablespoons Shiitake mushrooms, dried and crushed
2 Tablespoons Sage, dried and crushed
2-3 teaspoons Rosemary, dried
3 teaspoons Thyme, dried
3 teaspoons Spearmint, dried
Instructions
Gently combine all ingredients and store in air-tight container until use.
Like any other spices you have in the kitchen, make sure to keep your tea in an air tight container, in a cool, dry and dark place to preserve the freshness of the blend.